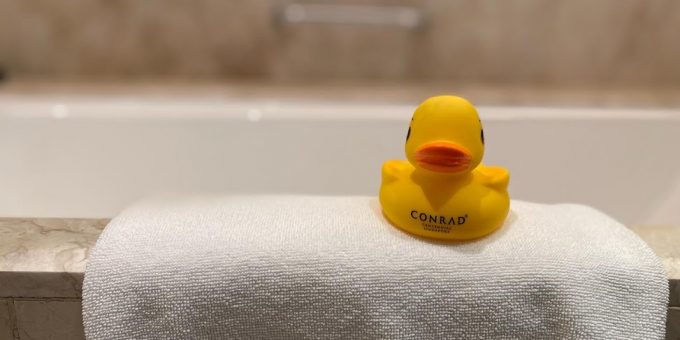 Conrad Centennial Singapore is located in the Marina Bay area within walking distance from the Esplanade, Marina Square, Suntec Convention Center, and The Float. There is no ending to fun and shopping within the area.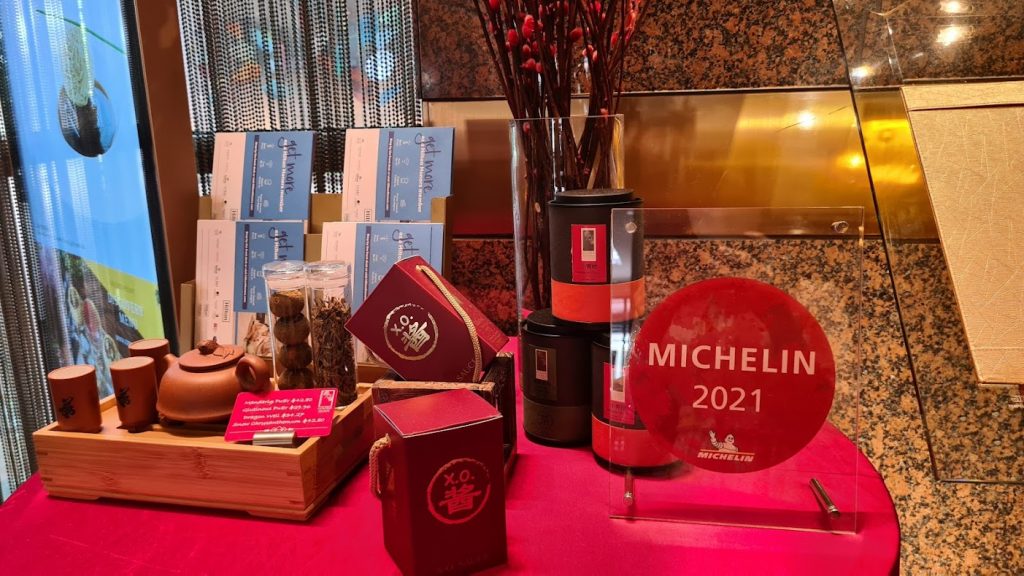 A Michelin restaurant is located within the hotel and does make reservations early.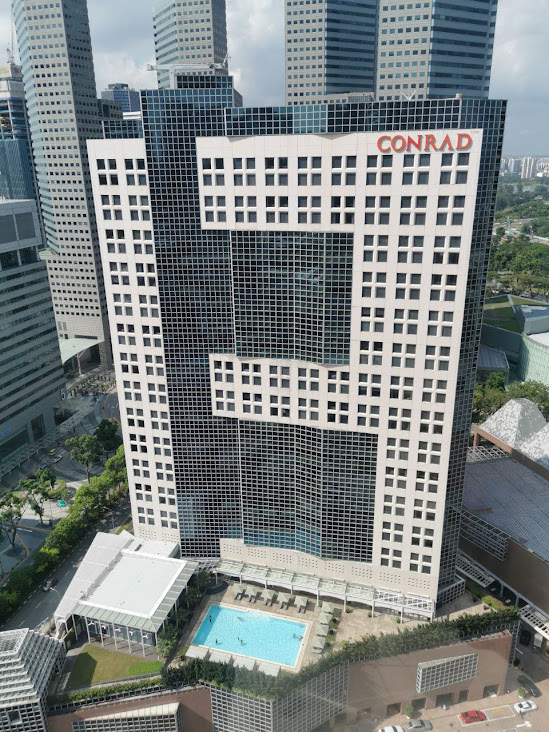 Travelling to Conrad
Located at Two Temasek Boulevard, Singapore 038982, the nearest MRT will be Promenade station.
Alternative, for those driving, the driveway towards the lobby and carpark is a very sharp turn. Once you missed it, you will have to go another round.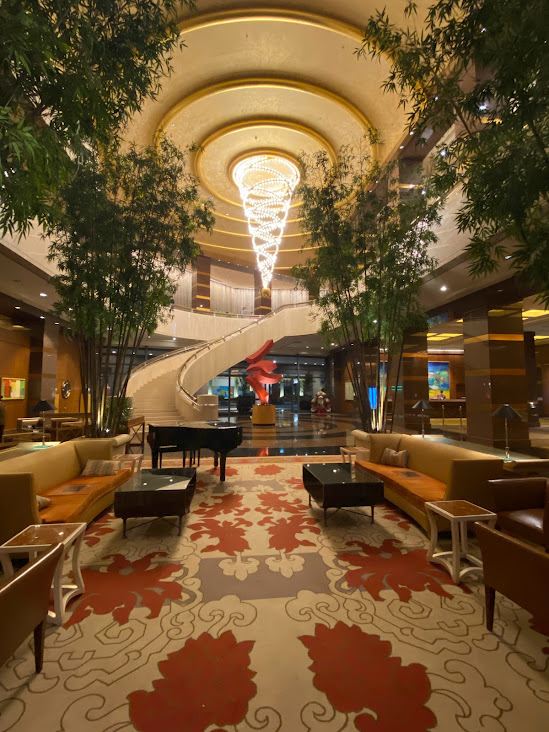 Entering the lobby, along the sides are pots of bamboo and a grand piano. The lobby is well lightened with an elegant theme.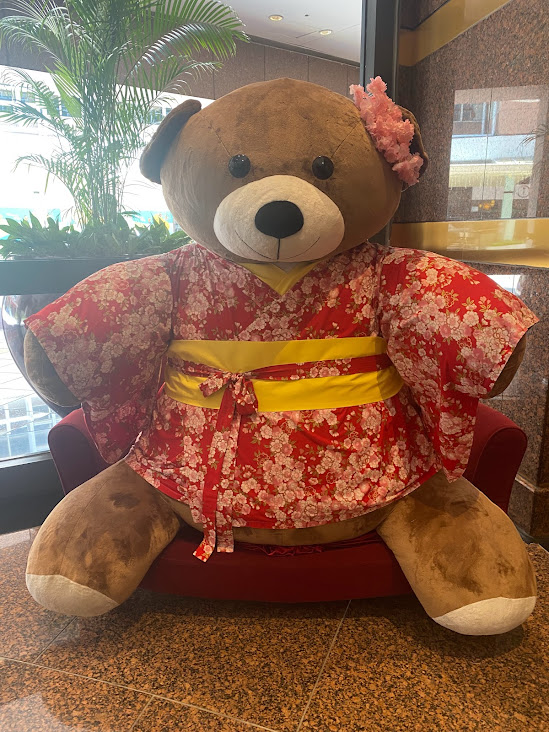 A full-sized Conrad mascot in Sakura kimono and it's a favourite spot for photo taking.
Check-in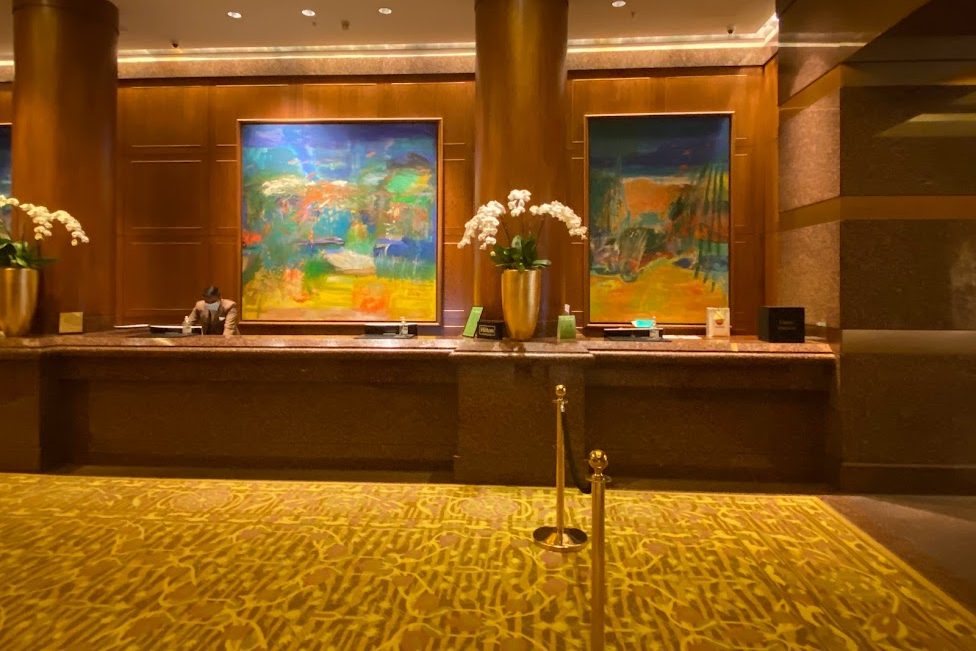 There is 4 front desk available for check-in but only 3 was available. There is no priority queue for Hilton Gold/Diamond members. The administrative work does take up quite a fair bit of time, I was given my room key after 15minutes.
Executive Twin Room
My room type is Executive Twin and the room measure 40 sqm. The room is able to host 3 adults and parents with 2 children will be fine too.
I was assigned room 3009 and which is located near the lift. Those that prefer nearer to the lift lobby may request this room.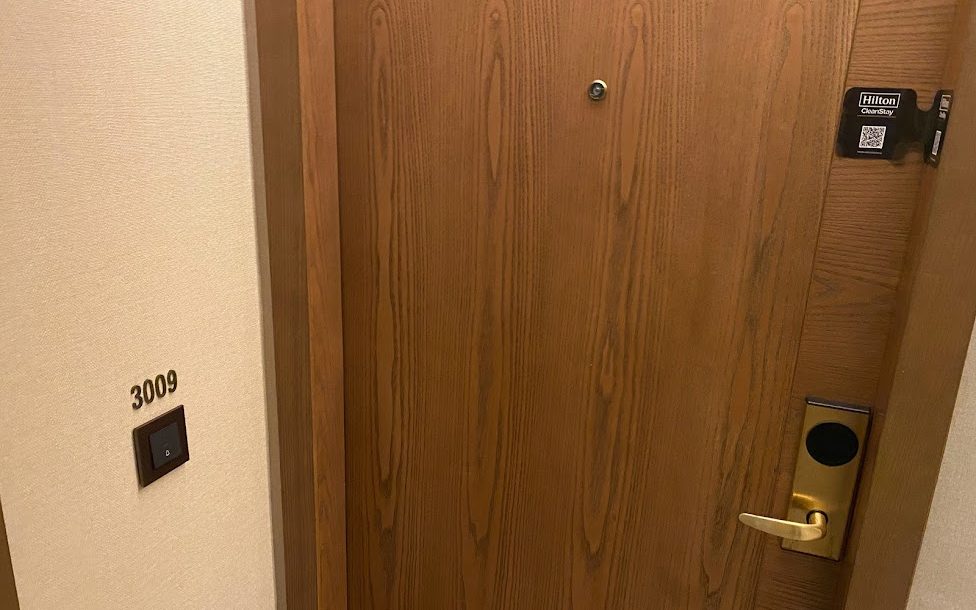 Like all Hilton properties, you will be able to unlock the door with a digital key on your phone.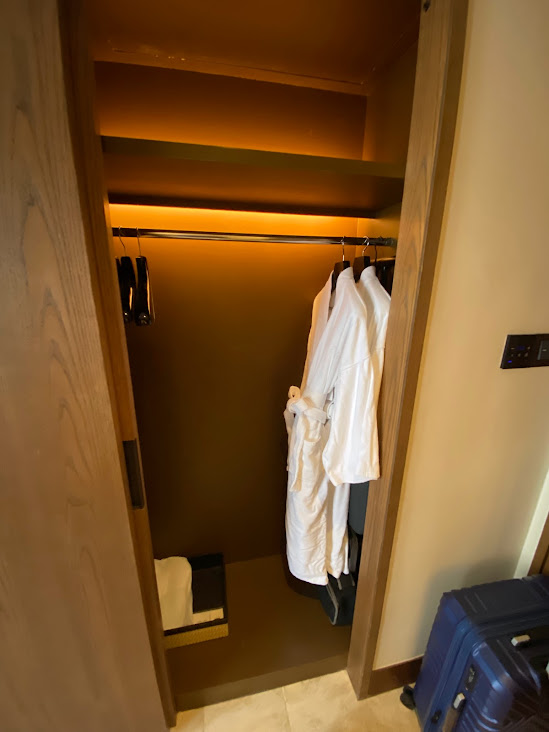 On the right side of the room, the wardrobe with the safe and bathrobes are available. The bathrobe is heavy and warm but also stretchy.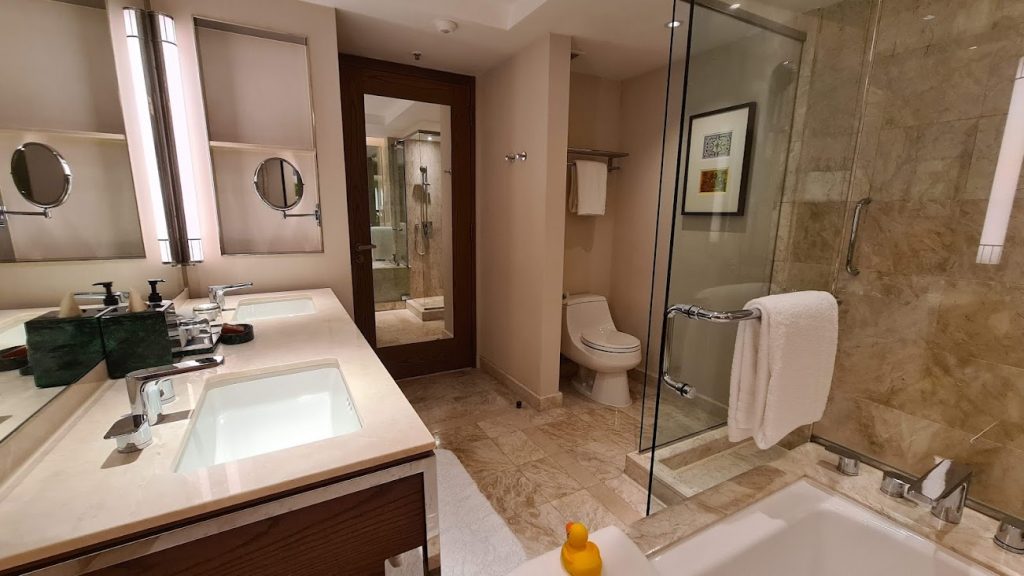 The toilet is on the left and it was spacious.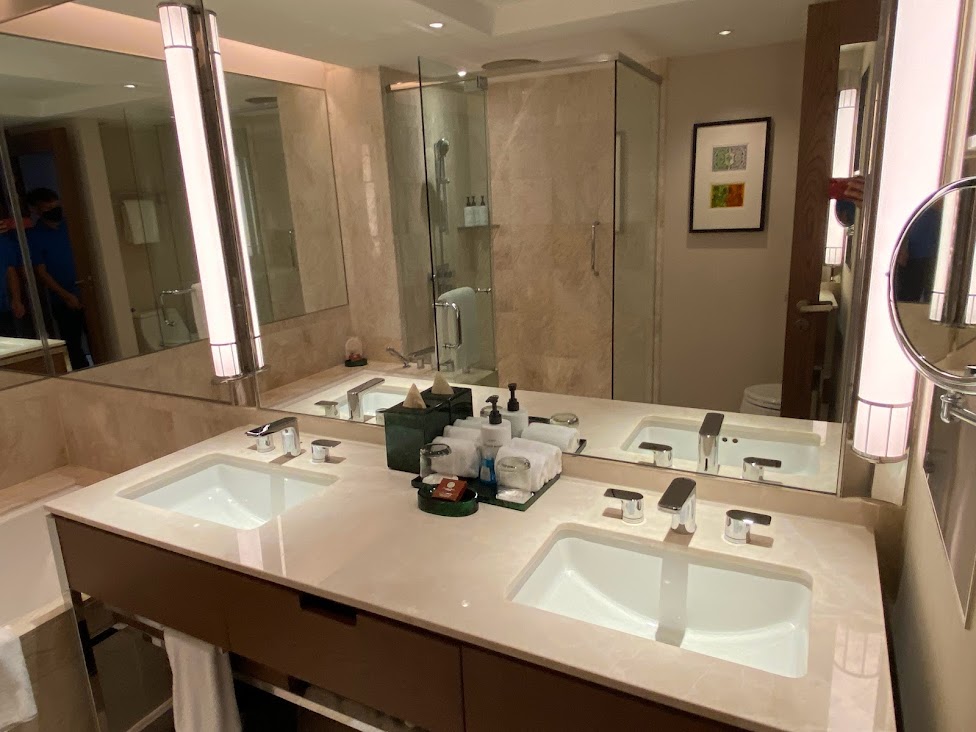 Fitted with double vanity sink and marble tabletop.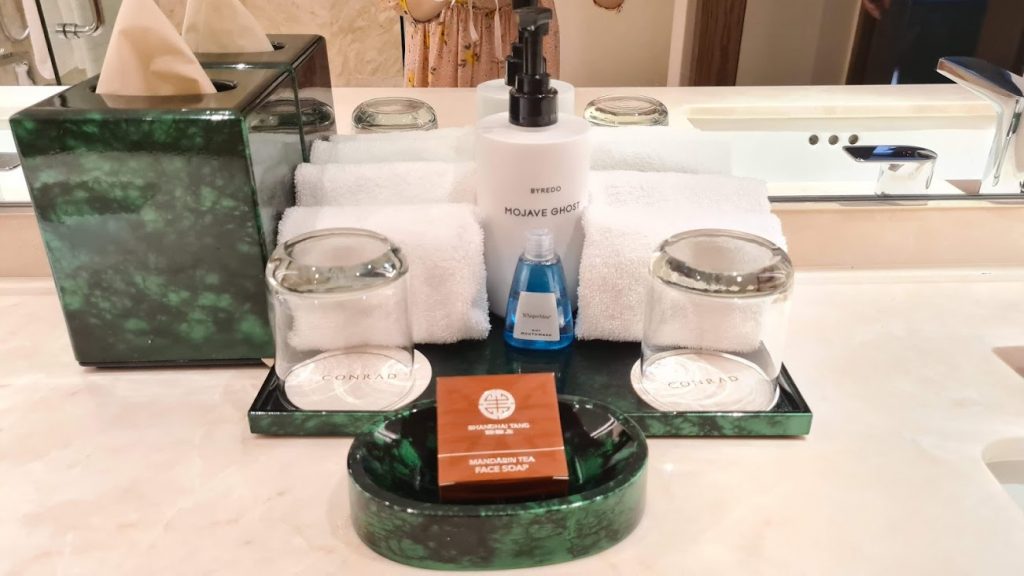 Mouth wash, hand towel, body lotion and face soap are placed on the tabletop. It is a pity that Shanghai Tang has been removed from the toilet amenities list. Currently left is the bar soap which I think will be gone soon.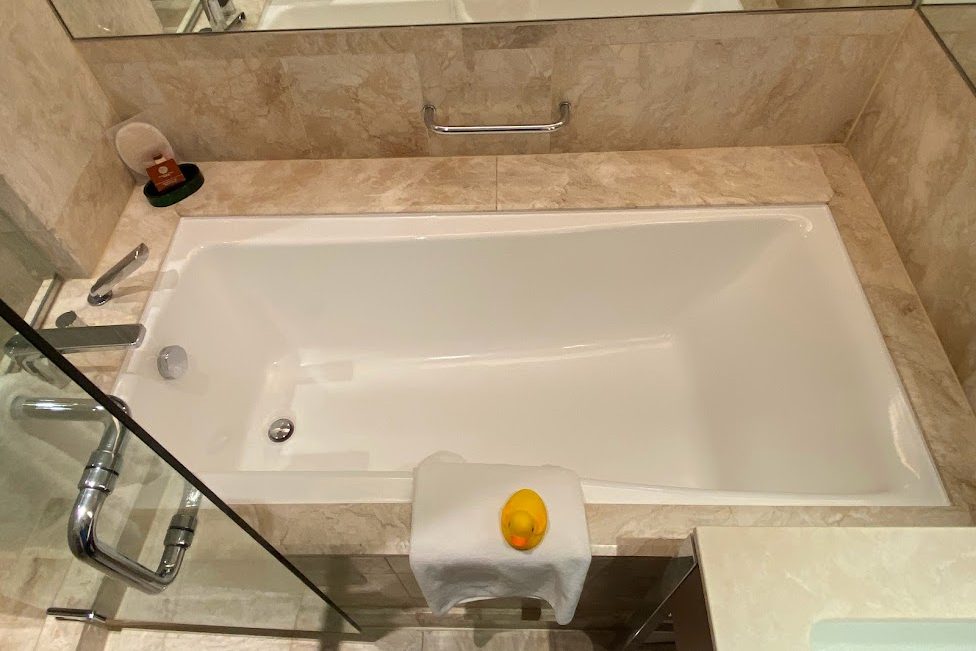 The bathtub comes with a rubble duck and you can bring it home if you wish.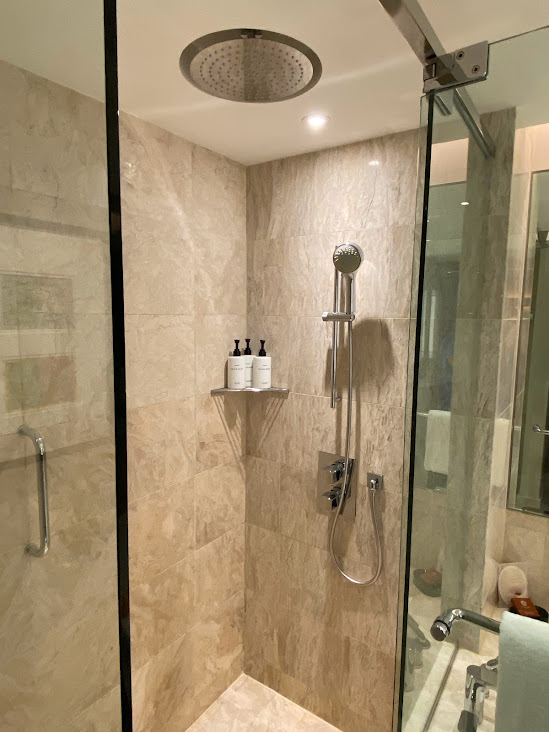 Standing shower with decent water pressure and with rain shower.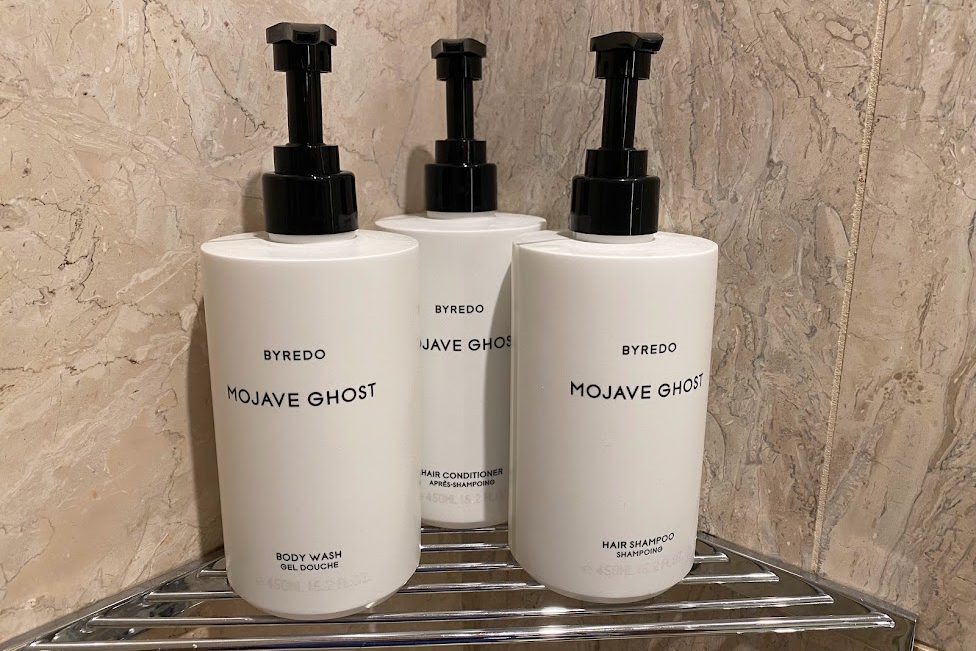 As mentioned, Shanghai Tang has been replaced and the new brand is Byredo. If you like the scent and after shower feel of this brand, you will be able to purchase a set of 4 from Conard for S$280.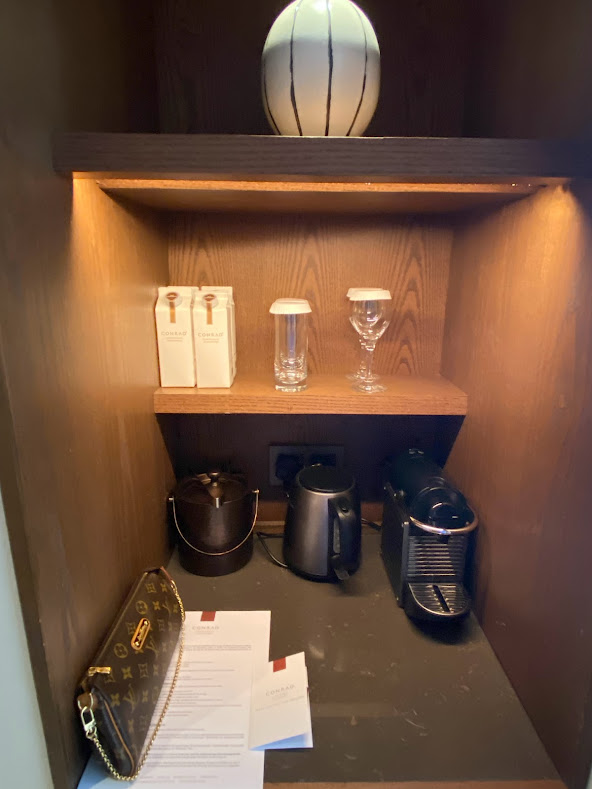 Outside the bathroom is a cabinet where the kettle and espresso machine is located. There are 4 cartons of drinking water also together with wine and drinking glasses.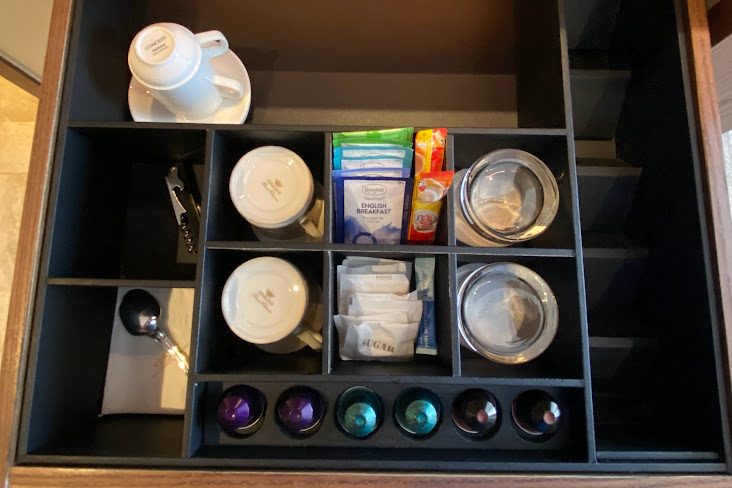 Below the drawer will be the usual tea and coffee capsules. Conrad is generous with their capsules, most of the hotels I have been to only offered 4 capsules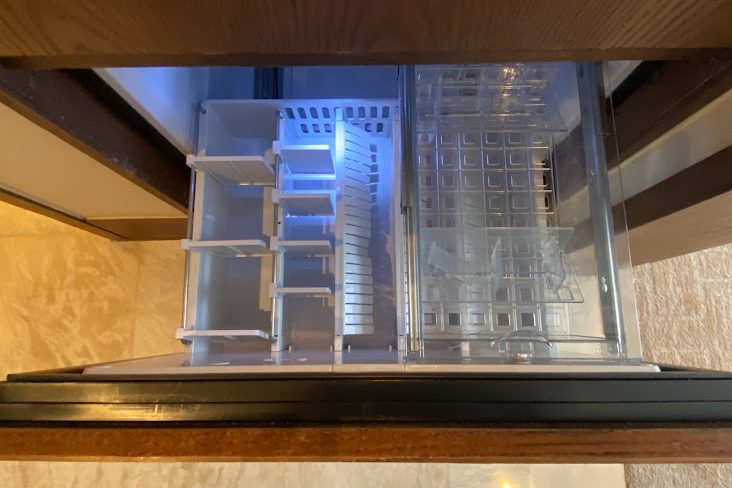 The last drawer is the fridge which is empty.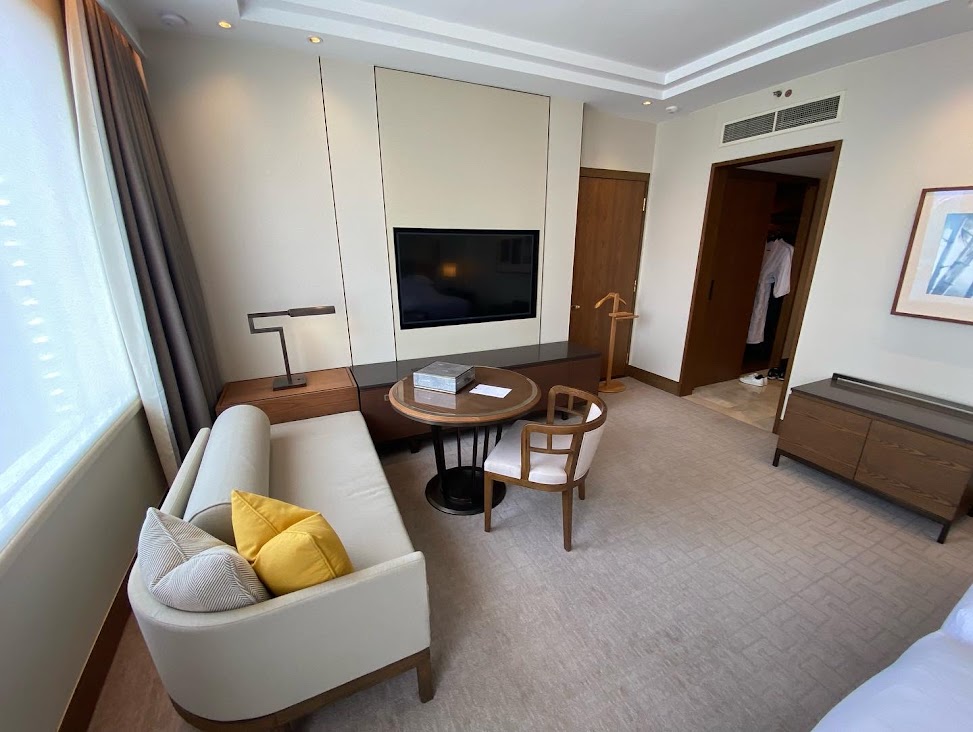 Moving in is the relaxed corner, a 55-inch smart tv and I have no problem screening with my Samsung phone. A round dining table also is good for you to get some work done. A sofa which can be used as a day bed is comfy to rest.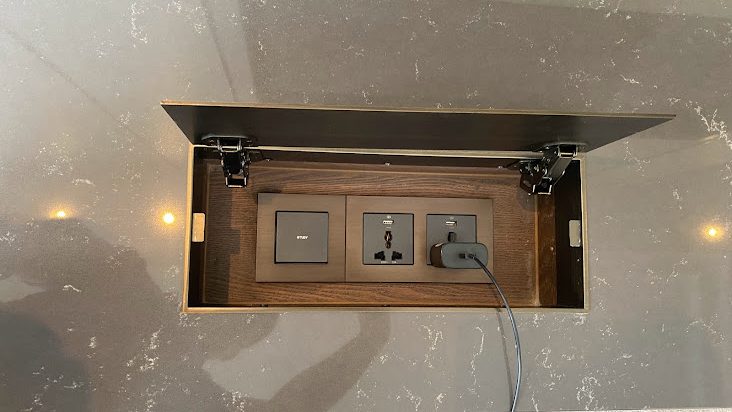 Power points are available for you to do your charging.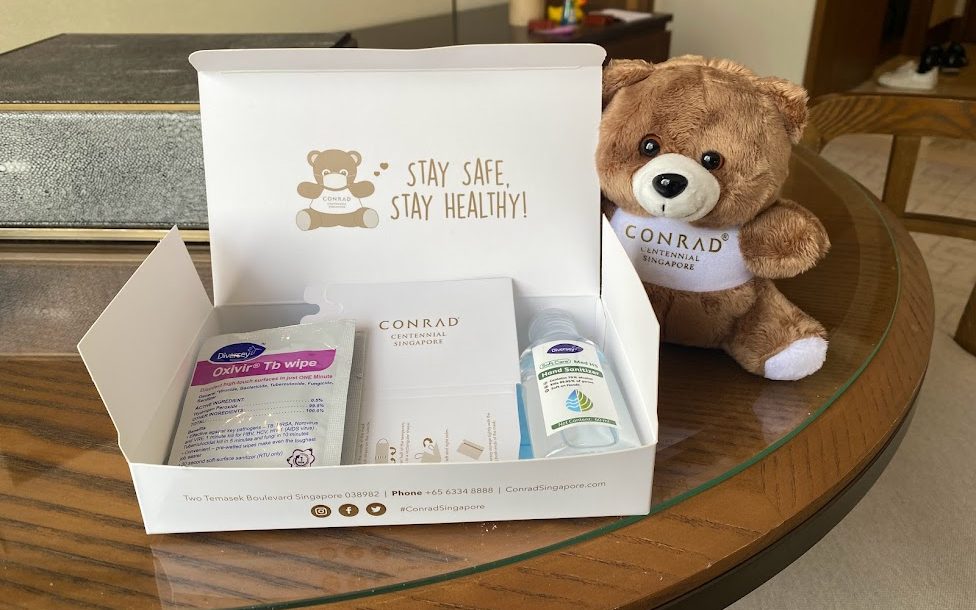 A generous care kit was provided which consisted of a mask, mask holder, wipes and hand sanitiser.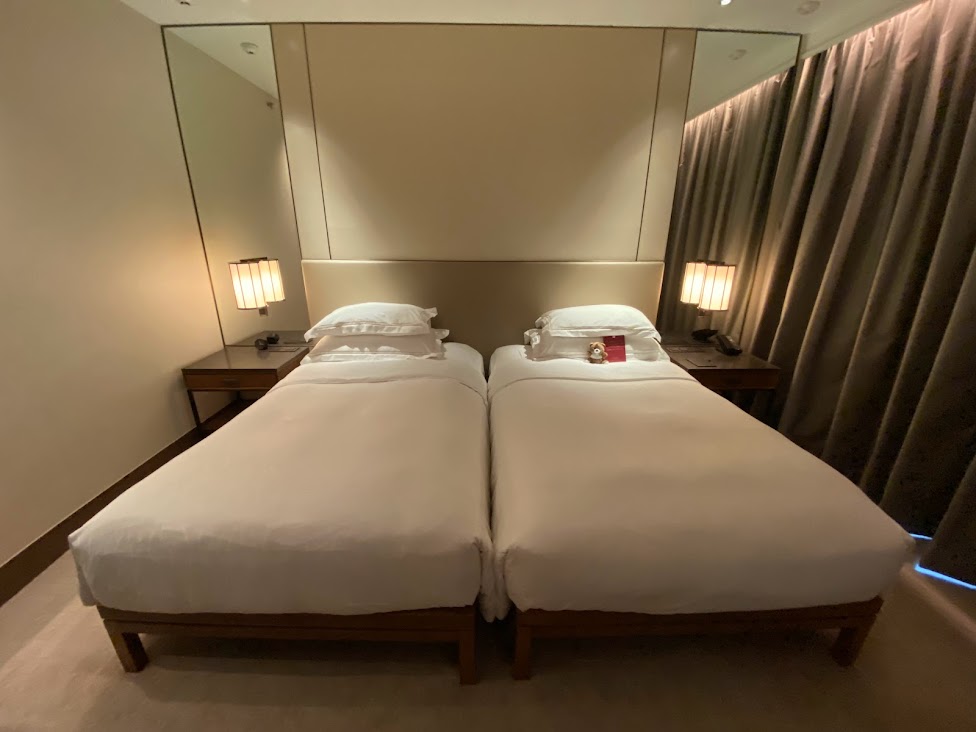 Mine is a Twin room and they placed both beds side by side. Properly due to better usage of space and cosmetic effect.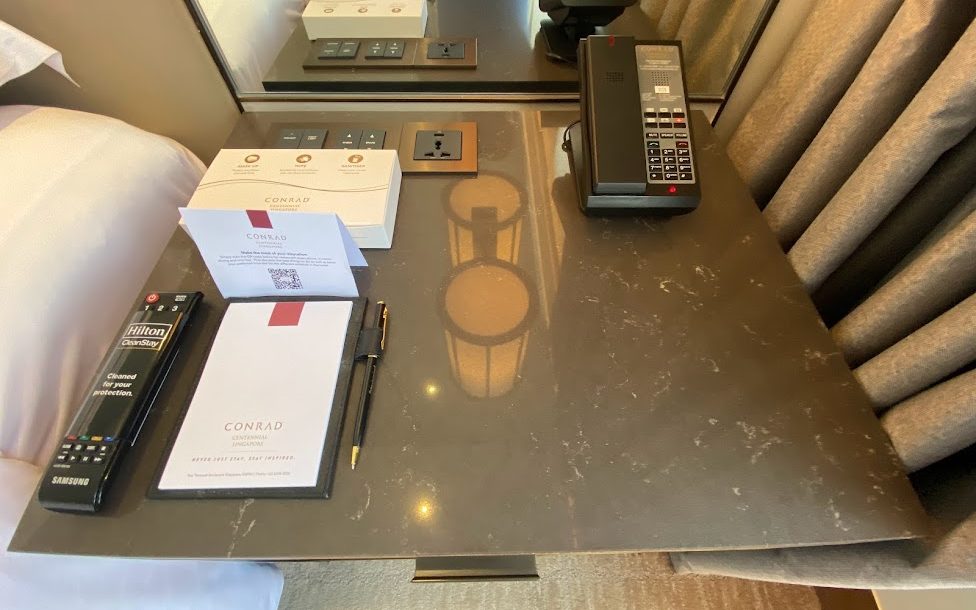 The right tabletop comes with a universal power plug and switches for the roller blinds and control of room lighting. A telephone and writing materials are available together with the QR code for you to book the facilities.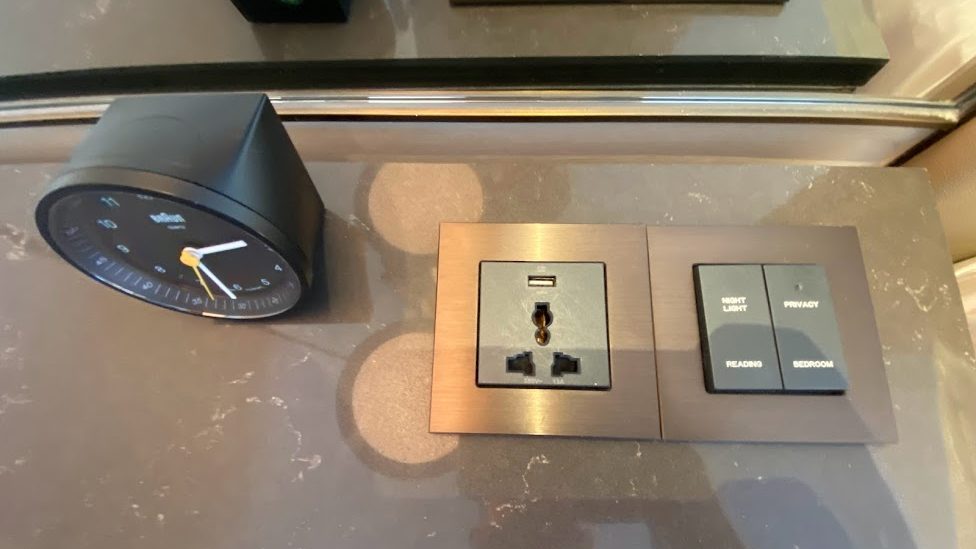 The left tabletop is much simpler with a power plug and lighting switches. Analog clock which is rare to see nowadays in hotel rooms.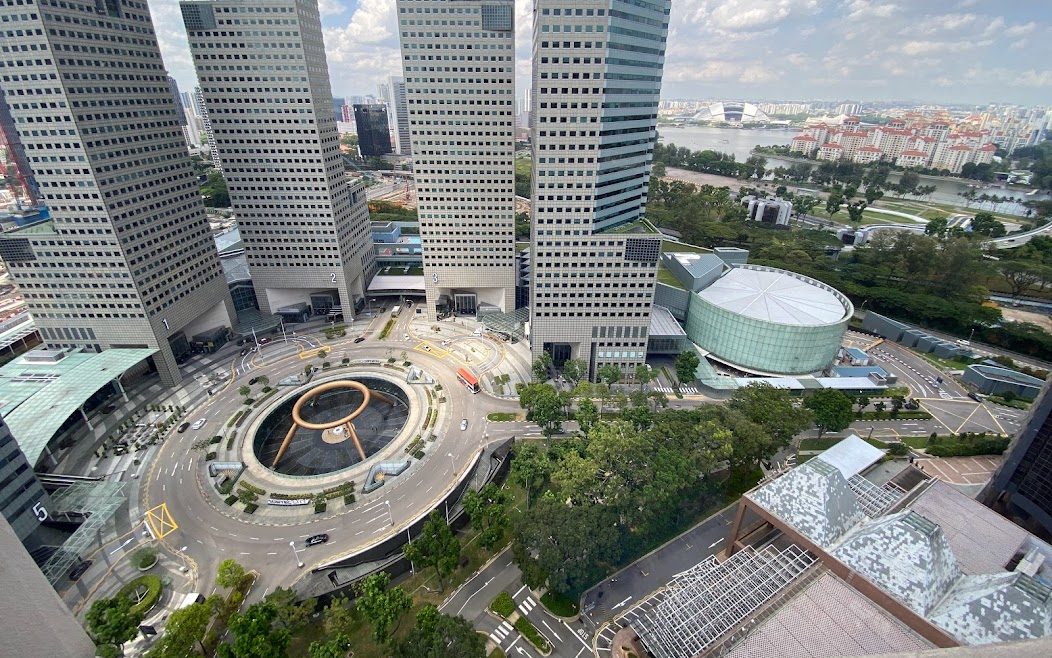 My room is facing the fountain of wealth and if you are lucky you will be able to see supercars rounding their wealth at night.
Swimming Pool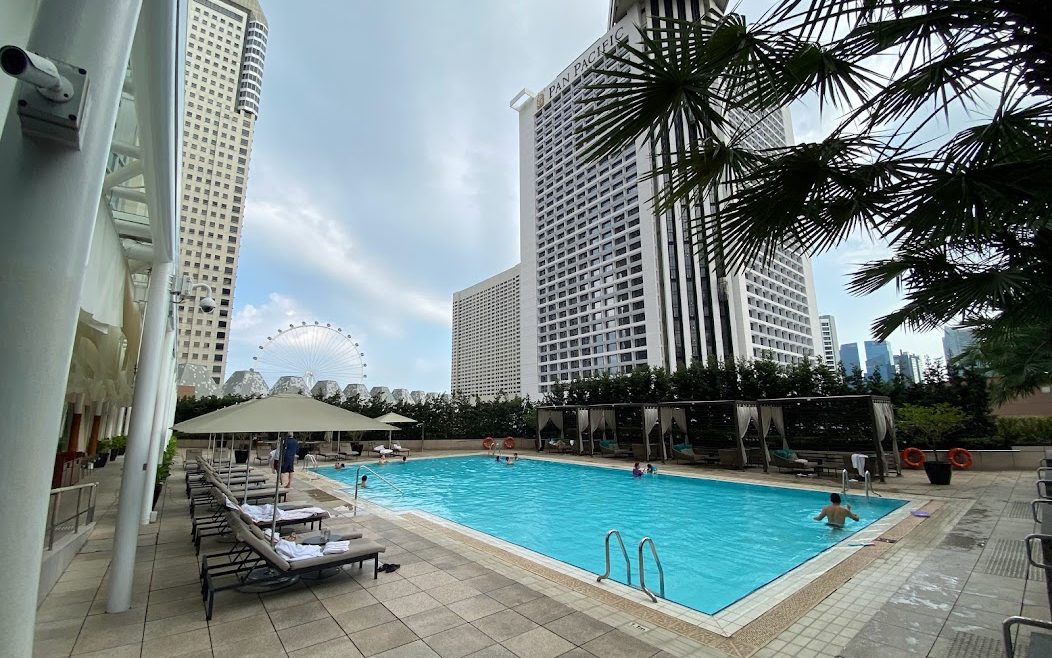 The pool is located on level 4 together with the gym. The pool slot is limited to 1hr and will require booking. Plenty of sunbeds are available and cabanas are open for usage on a first come first serve approach.
Gym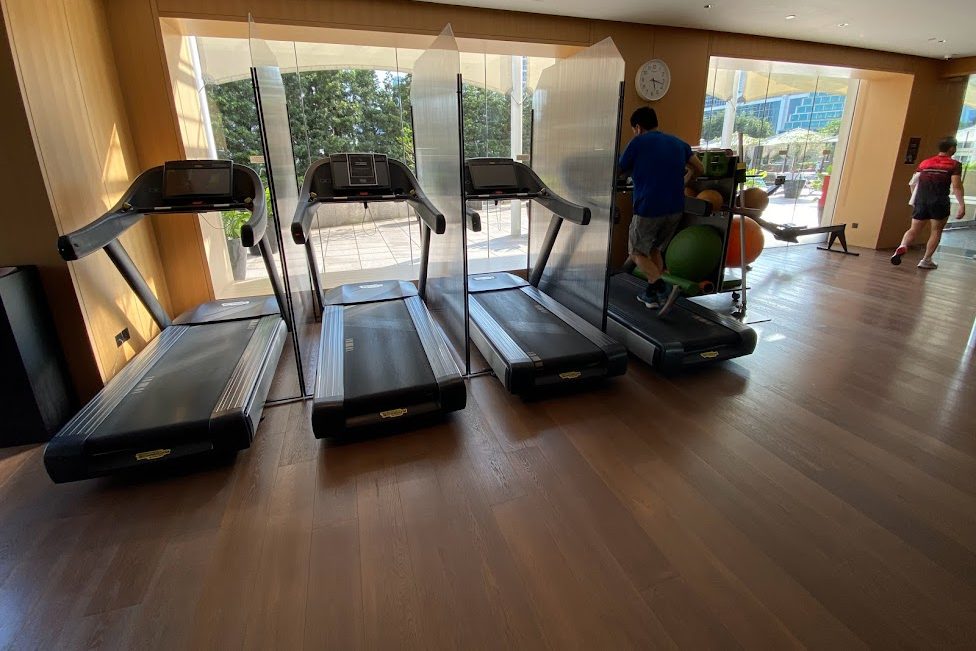 Similar to the pool, the gym is limited to 1hr timeslot.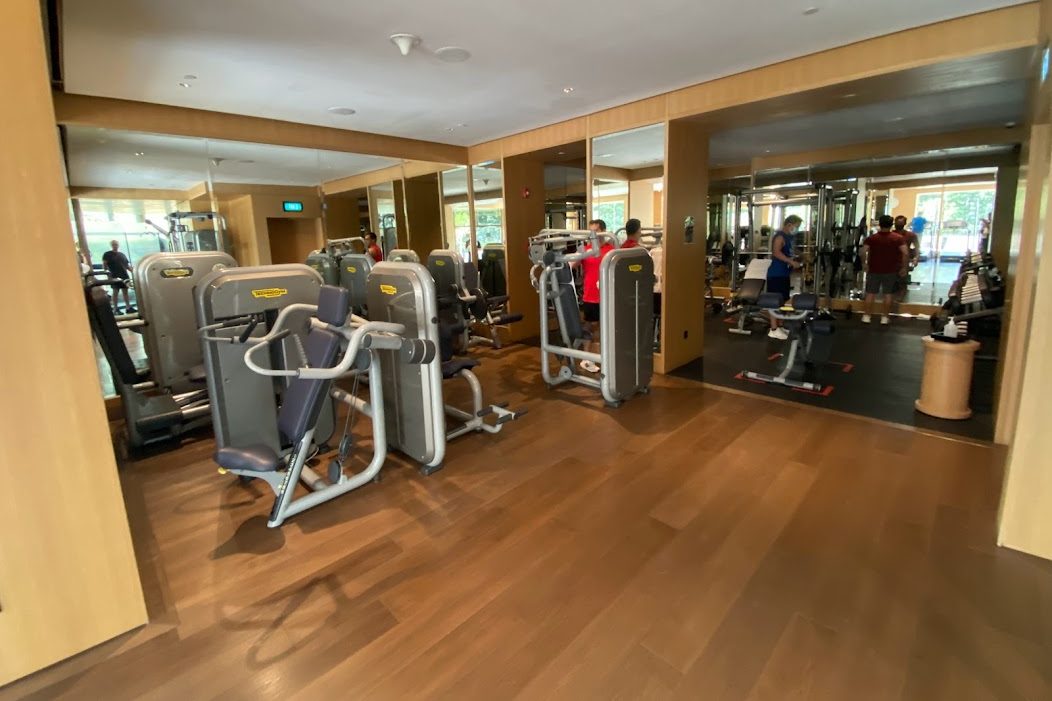 Plenty of machines for you to work out your upper and lower body. Being the fit fat me, do not attempt to attend your gym session after your high tea. I almost vomit.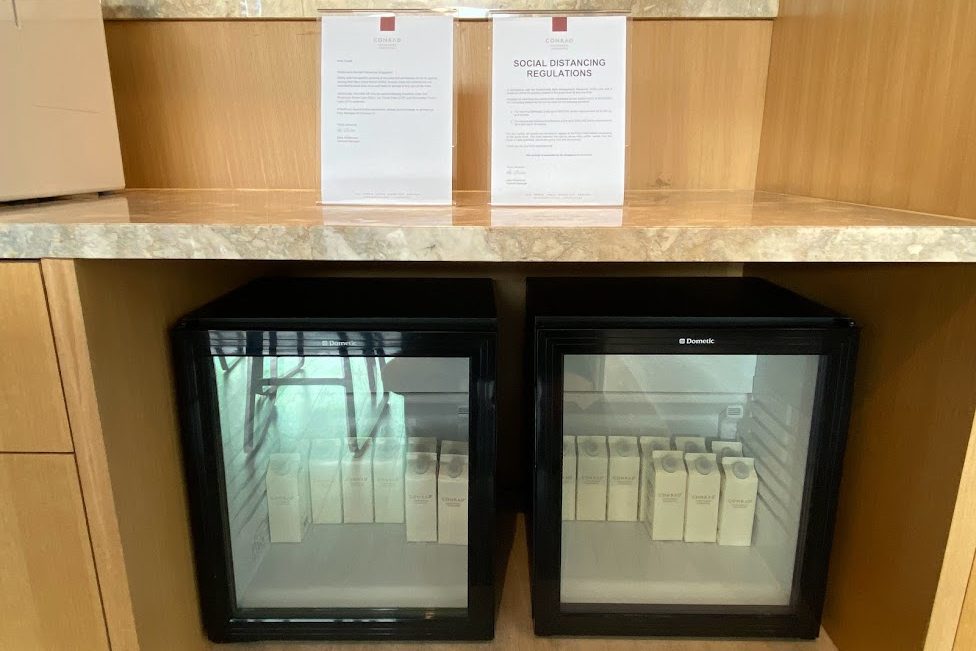 Carton drinks are available to hydrate before and after your gym session.
Executive Lounge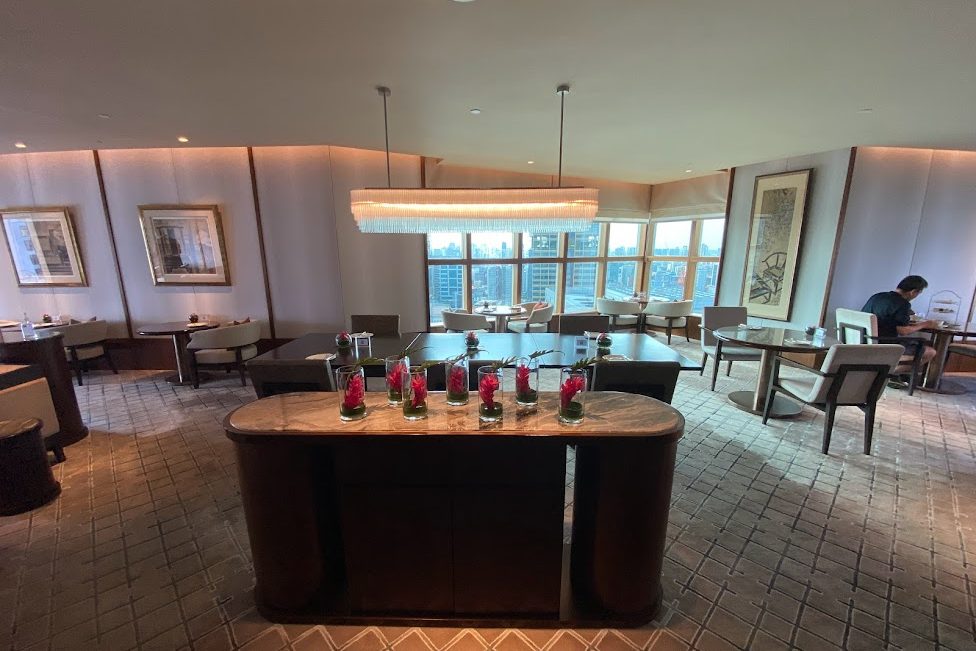 The executive lounge serves all-day refreshments from 2.30 pm to 10.00 pm. However, the lounge will be closed for sanitation for 1 hr starting from 5.00 pm.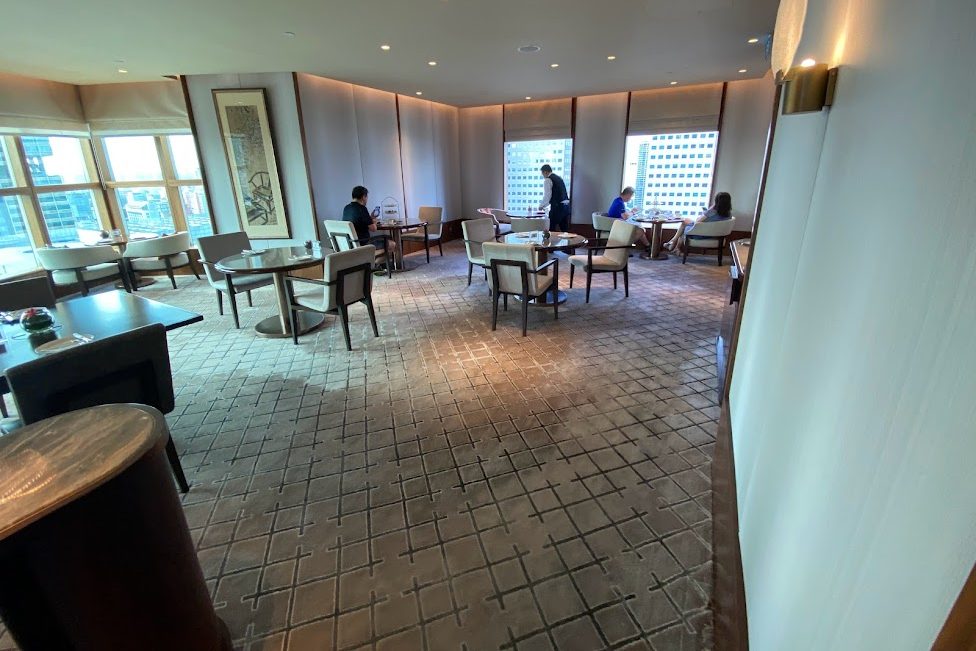 Plenty of seats was available during my school holiday stays.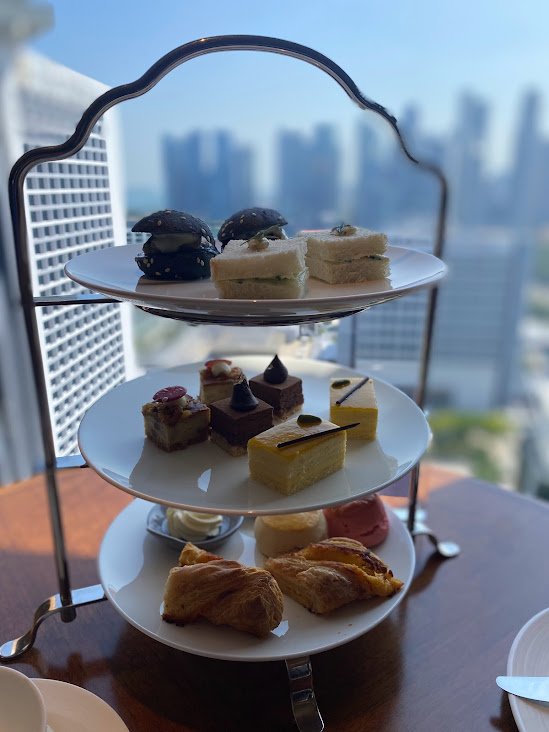 High tea is decent tasting and a good selection of hot drinks was available.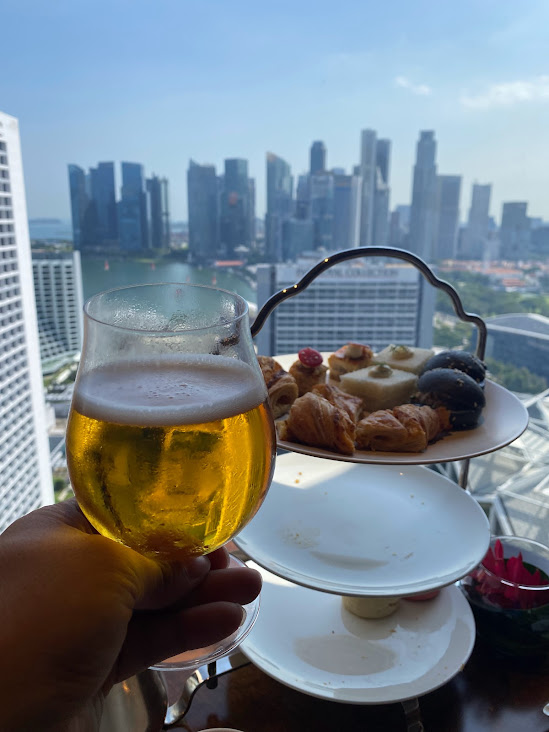 From my memories, I think Conrad is the only hotel that doesn't change for beer during the high tea and don't be shy to ask for a refill if you like.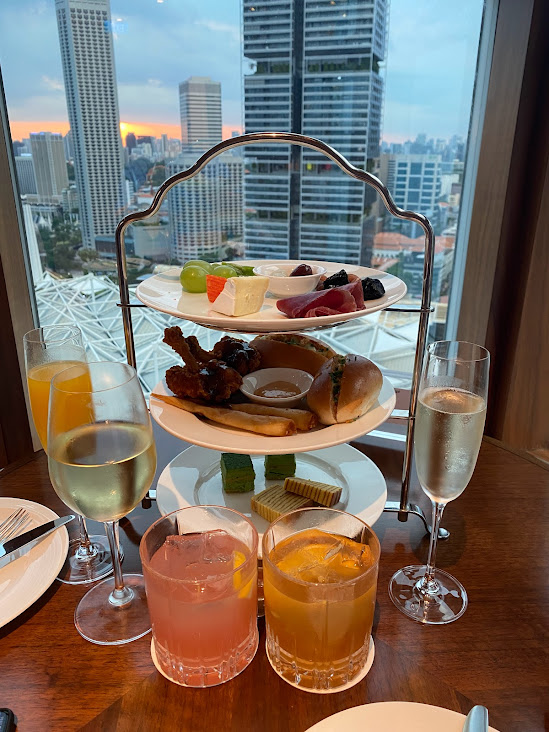 Evening canapes are also served in the lounge and similar to high tea, the refill is applicable and alcohol is freeflow during your 1hr session.
Breakfast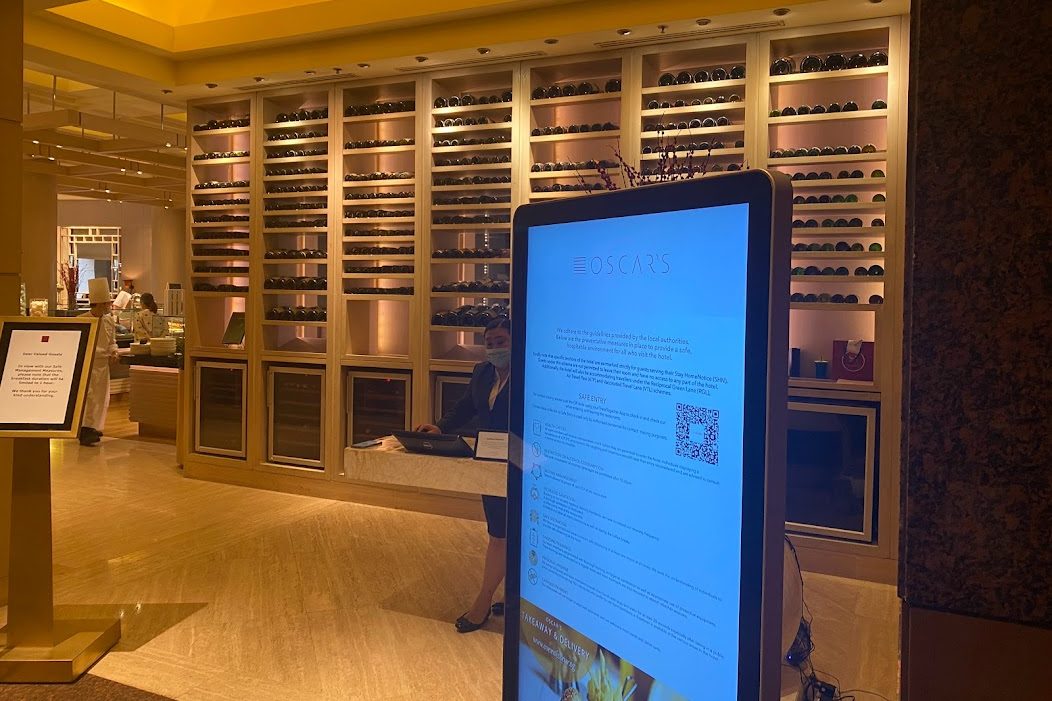 Breakfast is served at Oscar restaurant which is located in Lobby and near the lift. There is no need to make reservations as the breakfast is based on first come first serve. The breakfast is limited to 1hr and can be quite packed at times.
Breakfast is buffet style but you still can't handle your own food. You will need to tell the chef that you want this and that. Everything will be handled by the chef including the plates that you are going to use for the food.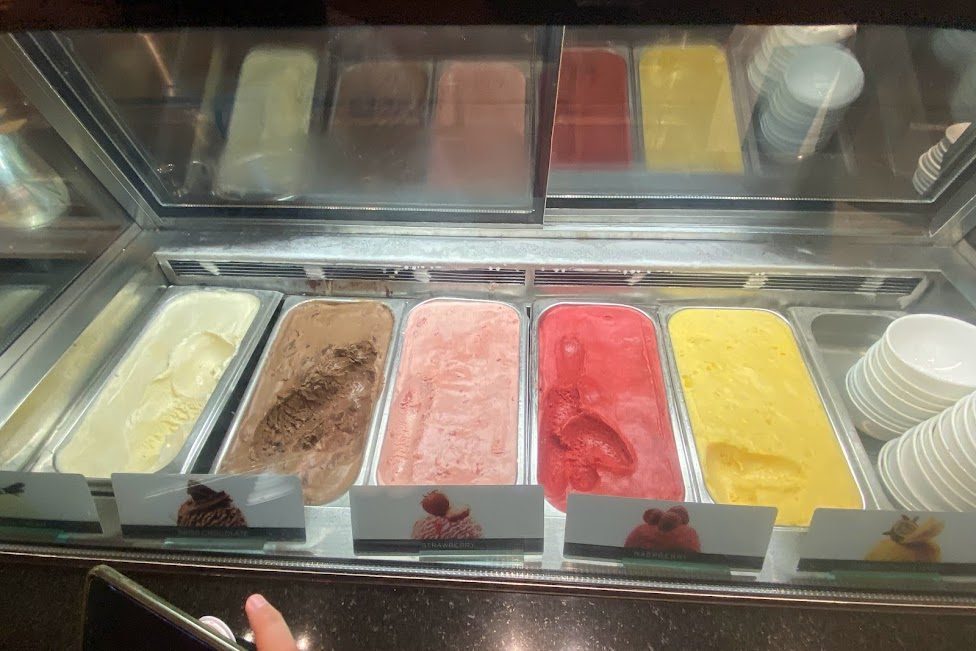 It was so nice to be able to have ice cream waffles for breakfast. Warning thou, the passionfruit is very sour. It wakes me up faster than a cup of coffee.
Final Thoughts
It was my first time staying in Conrad Singapore and my first impression of the hotel is amazing. They do serve nice food during high tea and evening canapes. It can be quite crowded during the school holidays and I believe the experience will be much better during the non-peak period. Definitely will revisit if there is a promotion and ablow to get it below the $300 price tag.