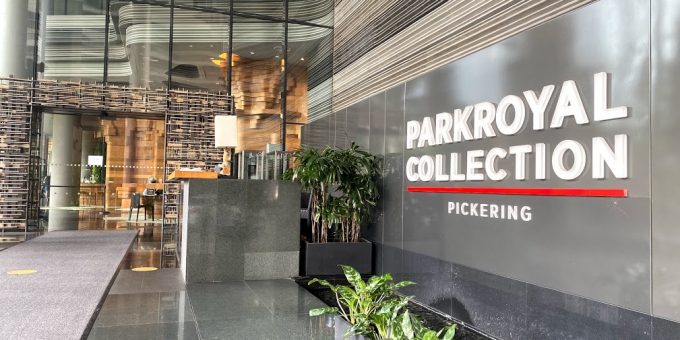 I stayed in Collection Twin in May 2021 and I'm back again to stay at their Collection Lifestyle King.
Will skip introduction for the hotel.
Check-in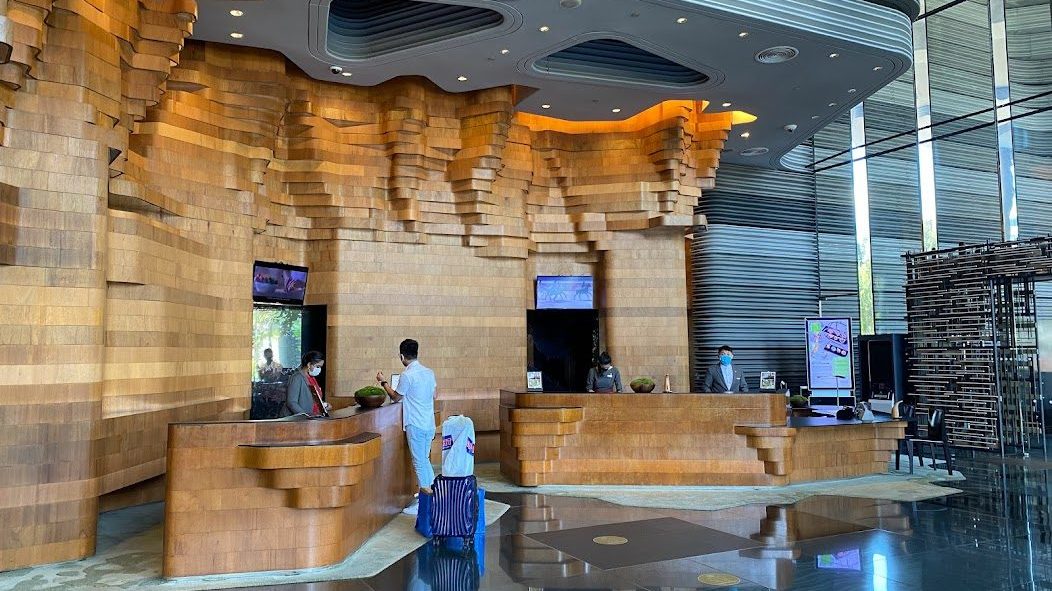 Arrived at 9.30 am for my check-in with GHA Black status and the lobby was almost empty with one person preparing to check out. I was served immediately and my room is ready.
Collection Lifestyle King
The room is on the 15th floor and room number 1512 in case anyone is interested.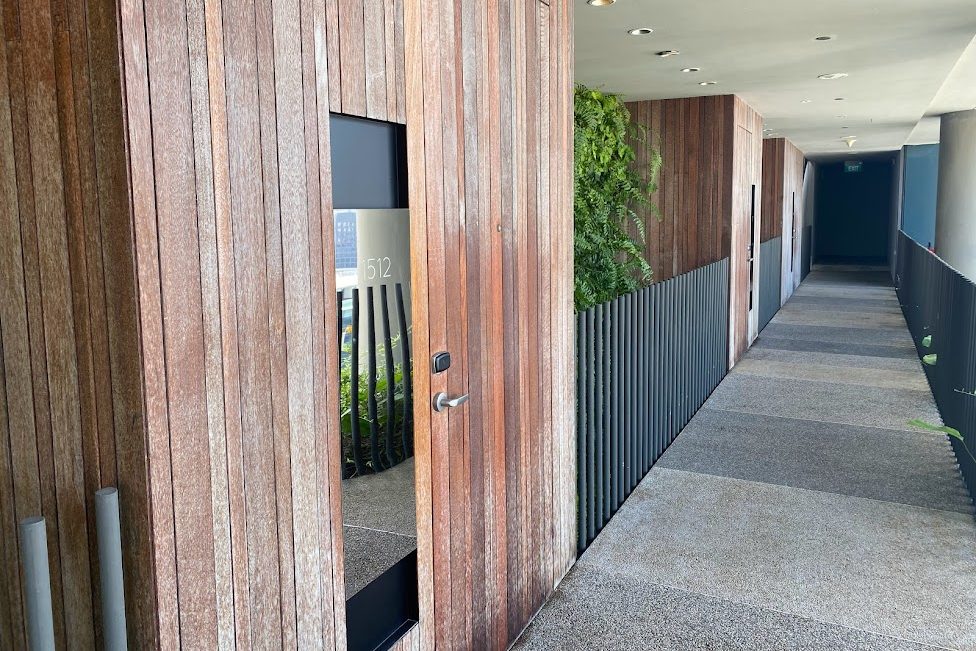 The room is located along the corridor facing hong lim hawker centre.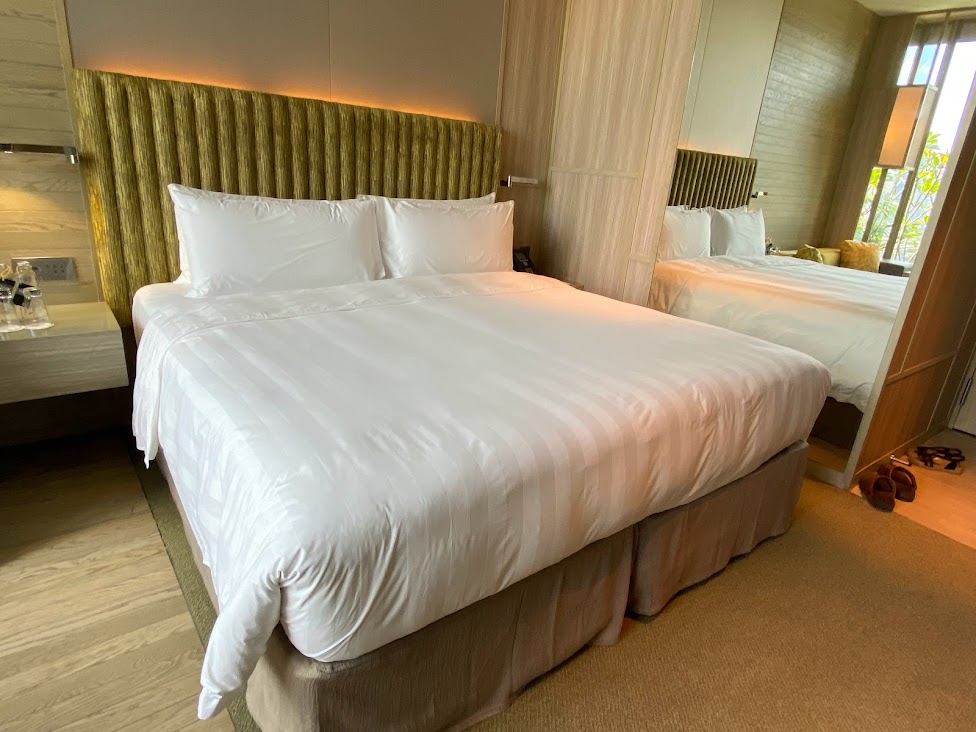 There is only king size bed for lifestyle room type and the bed is on your right side when you enter the room.
Bedside tables with water and telephone plus universal plug available on both sides.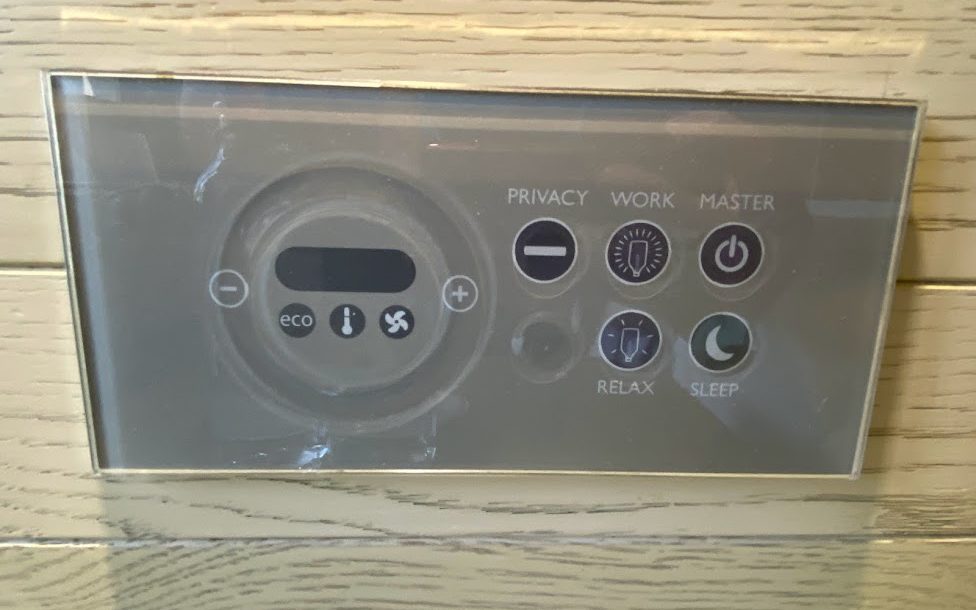 Air conditional switch and lightings control behind the bottled water.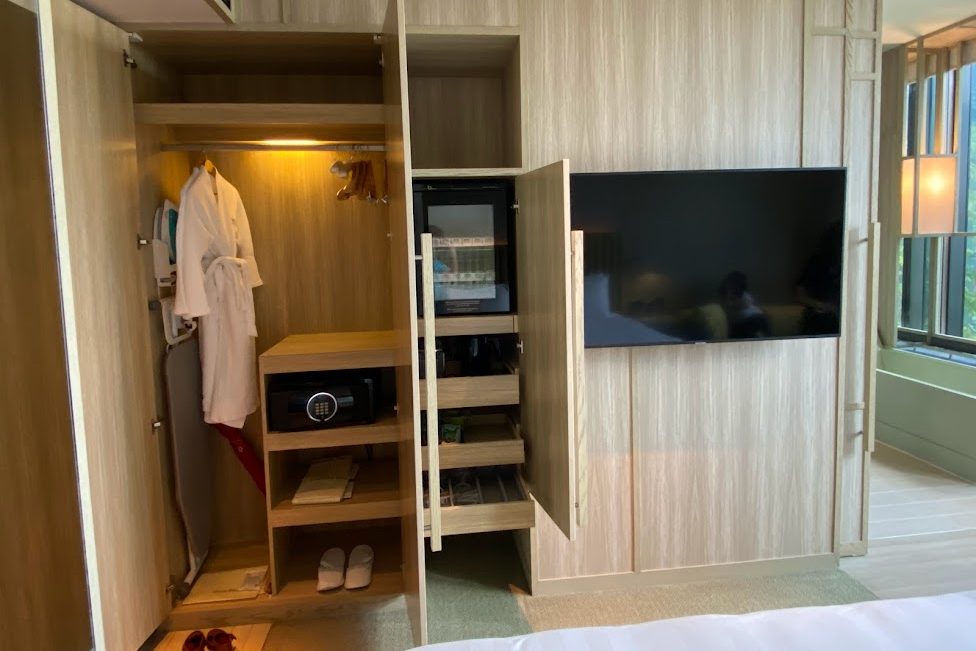 On the left will be luggage unpacking space along with a wardrobe, a mini-fridge and a 40" LCD television.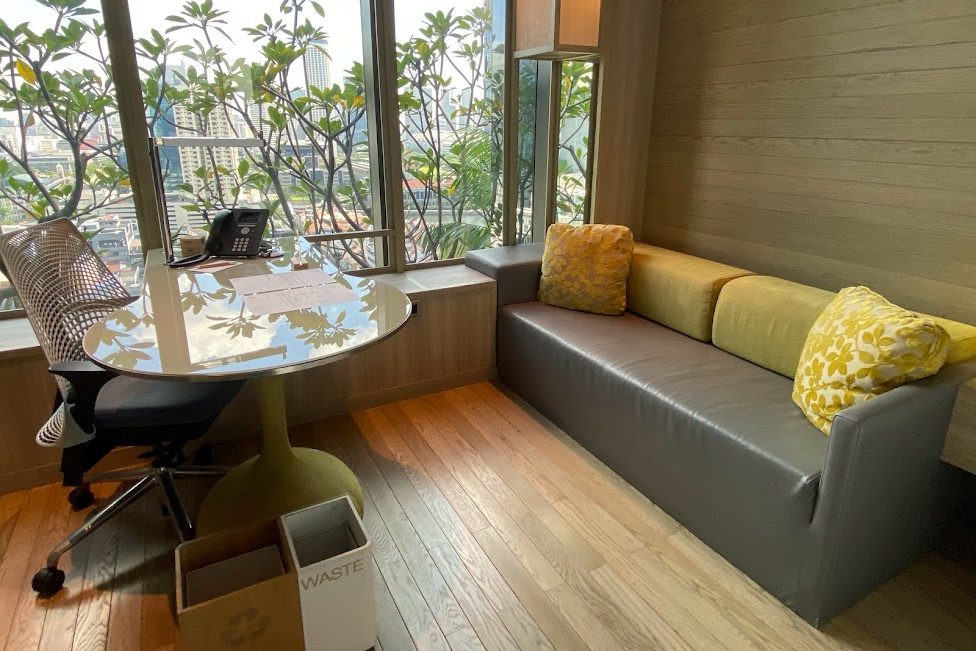 Continue on will be the sofa and work desk with Herman Miller chair. From here you can see hong lim park where you do your protest.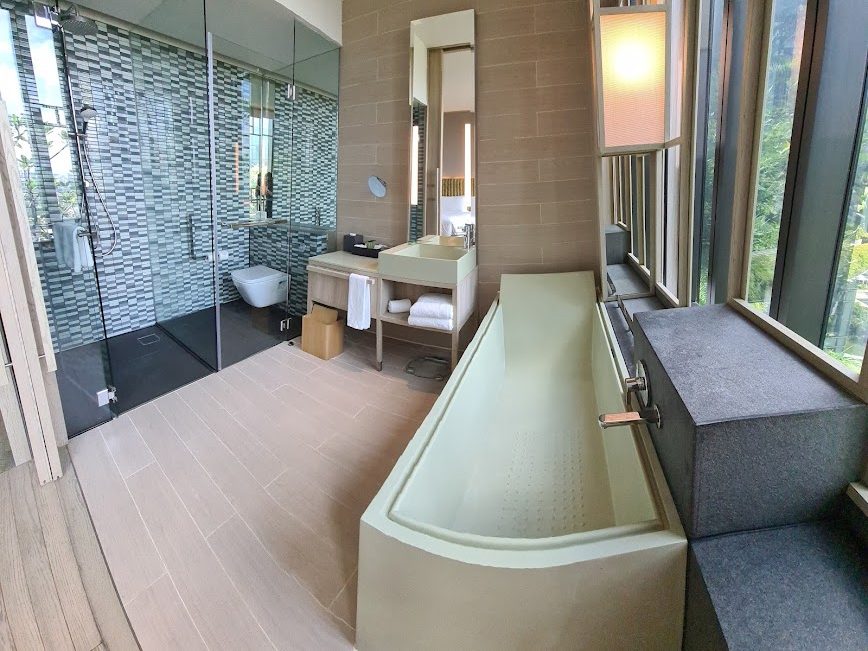 I can say that it's actually quite rare to get a room with a bathtub in Pickering. Only selected lifestyle rooms and all suites onwards will come with a bathtub.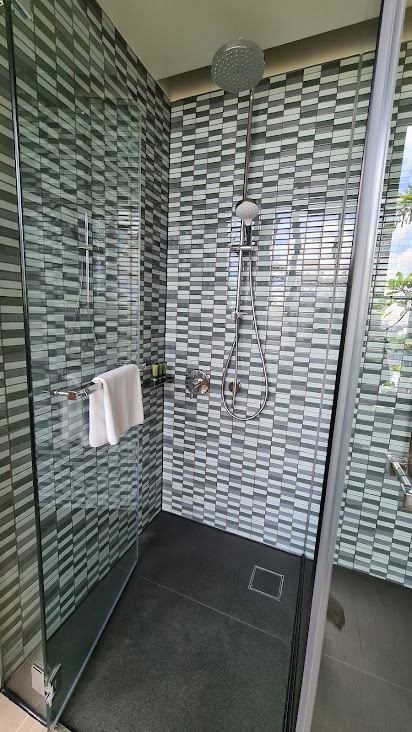 The bathroom comes with a handheld showerhead and rain shower.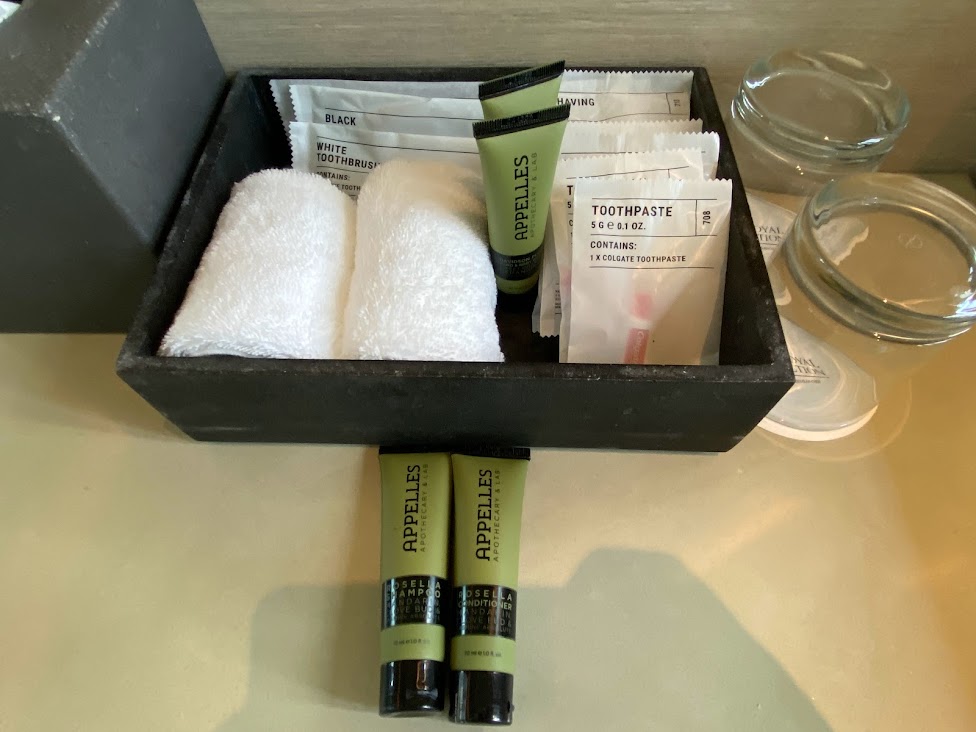 Bathroom amenities are from Appelles and the change was done a few months back. Previously, there were using Metis. Both are also from Australia.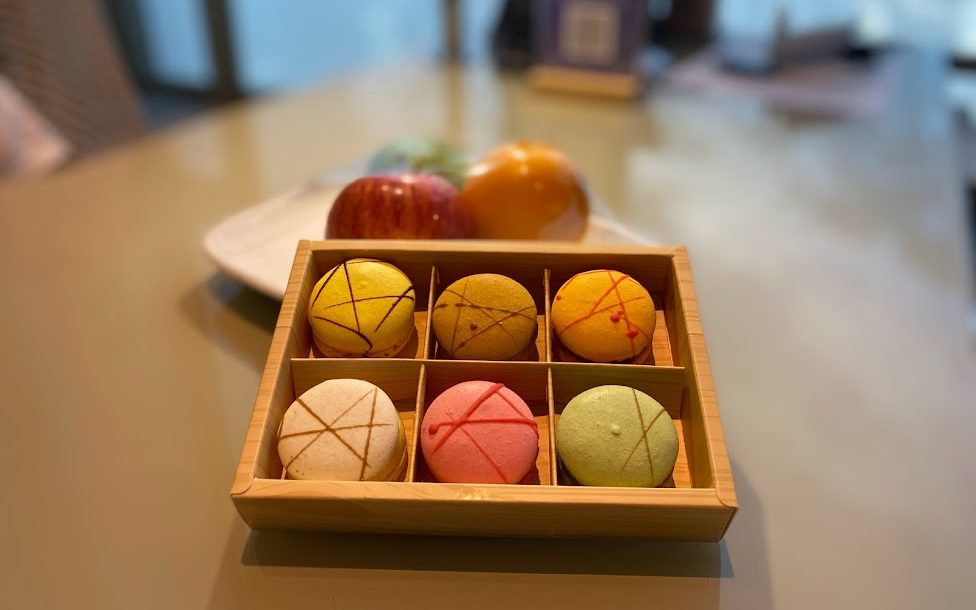 As part of GHA Black benefits, members will receive local amenities when they stay with the group properties. This time they gave me a plate of fruits and a box of macarons.
Afternoon Tea
Afternoon tea was served at the club lounge from 3 to 5 pm. The tables configuration are based on 2 pax seating due to current covid measures. Gone are the round table and replaced with rectangular tables.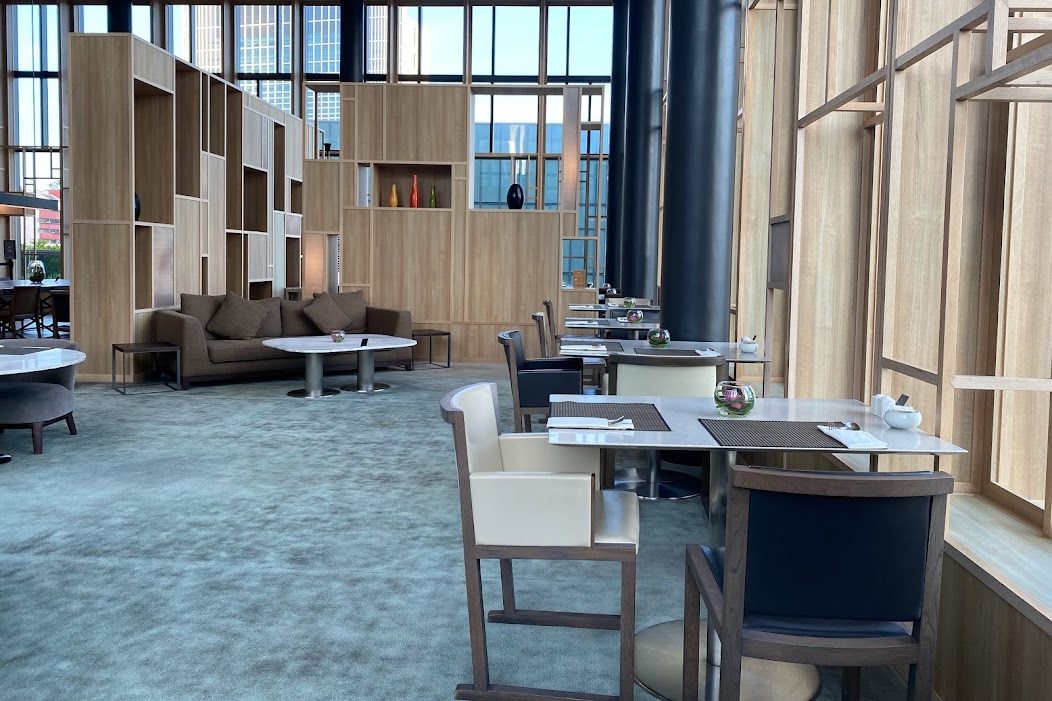 Food was served shortly after we were seated.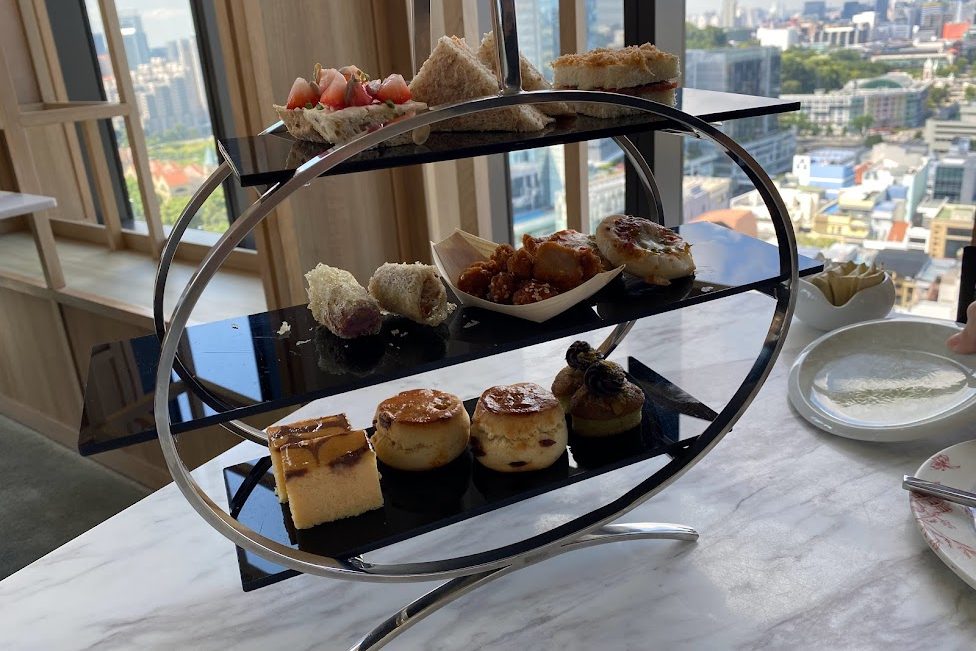 Refill of food and drinks are always welcomed by the staff.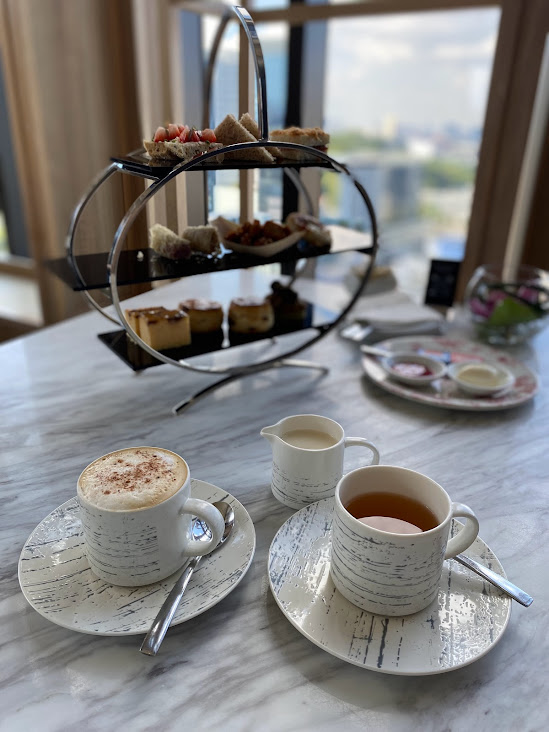 Evening Cocktails
We were approached by the lounge Manager after we finished our afternoon tea. He proposed to us to consume our evening cocktail due to we have kids along with us and not nice to let the kids see all the alcoholic drinks.
Feeling a little disappointed cause we couldn't try most of the cocktails or wine as and when we wished. But then, having the food in our room adds another type of experience to our stay and we actually enjoyed it very much.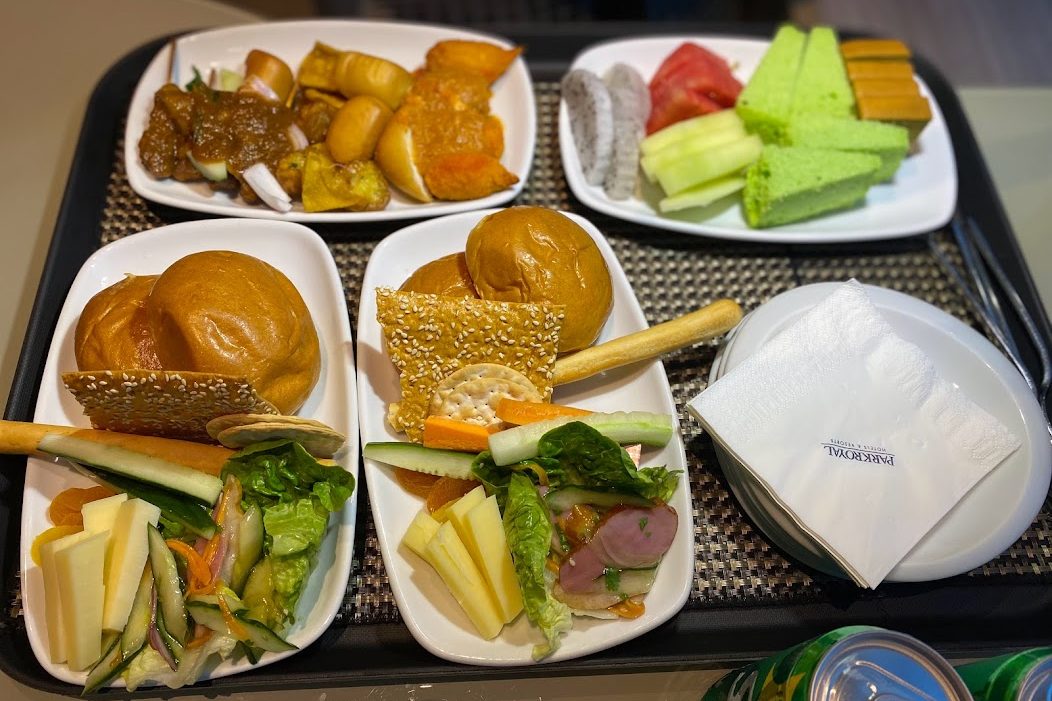 The amount of food they prepared for us is definitely enough for us and similarly, you are able to request a refill if you wish.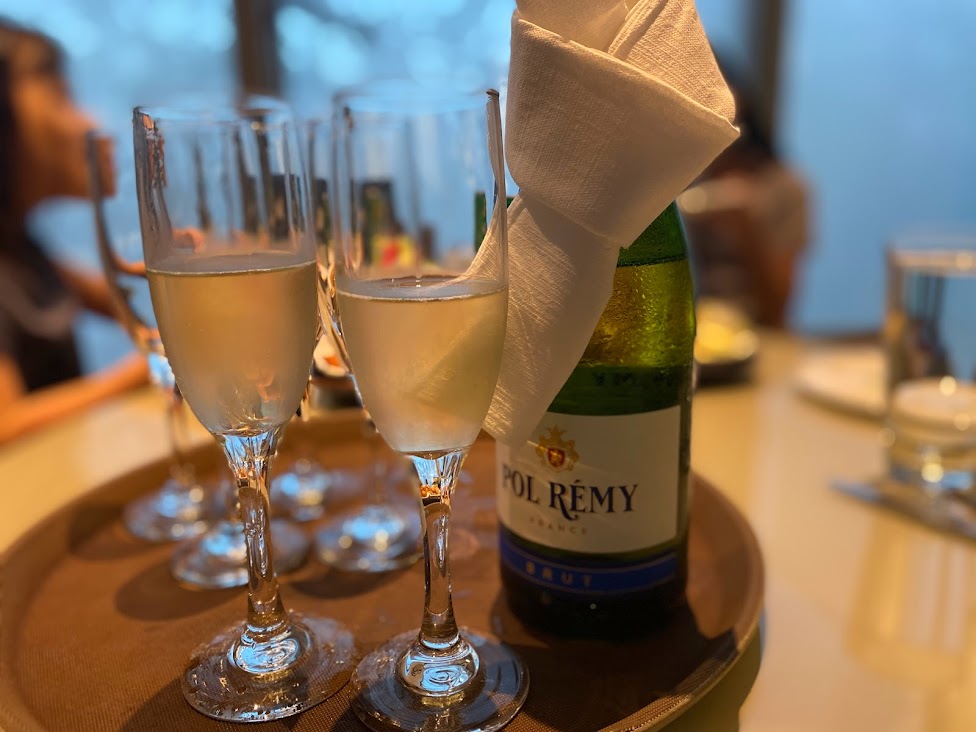 We had the whole bottle of sparkling for us and we requested another bottle to finish the night.
Swimming Pool and Gym
The infinity pool is located on level 5, together with the Gym and Spa. Reservation is required for the pool and Gym.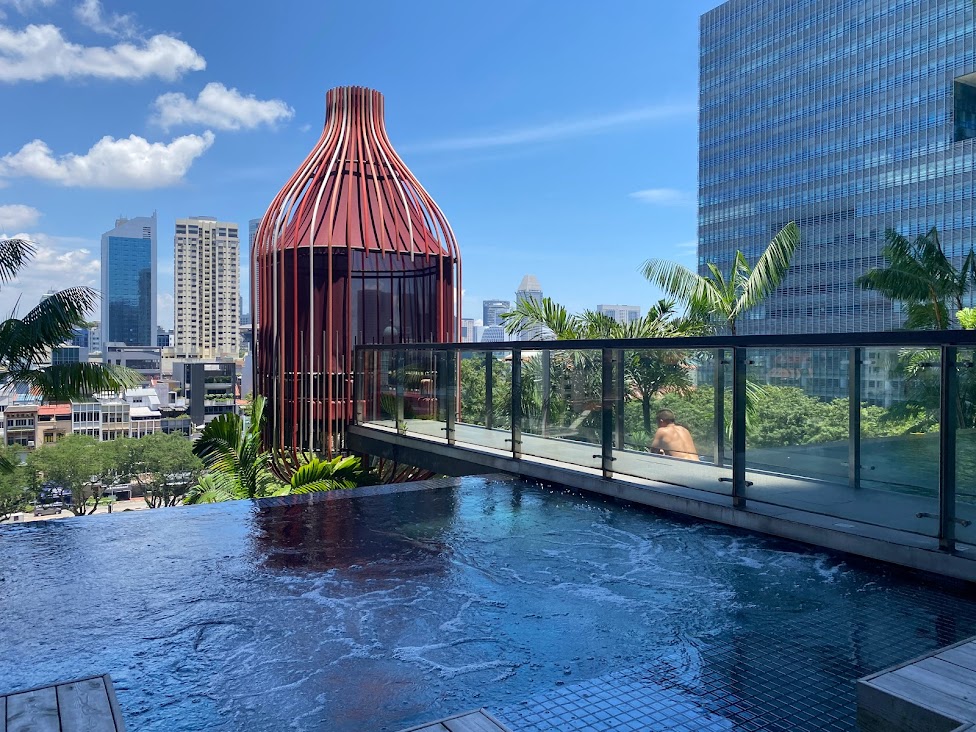 Soak into the pool with a view towards the CBD area.
The gym will require booking similar to the pool.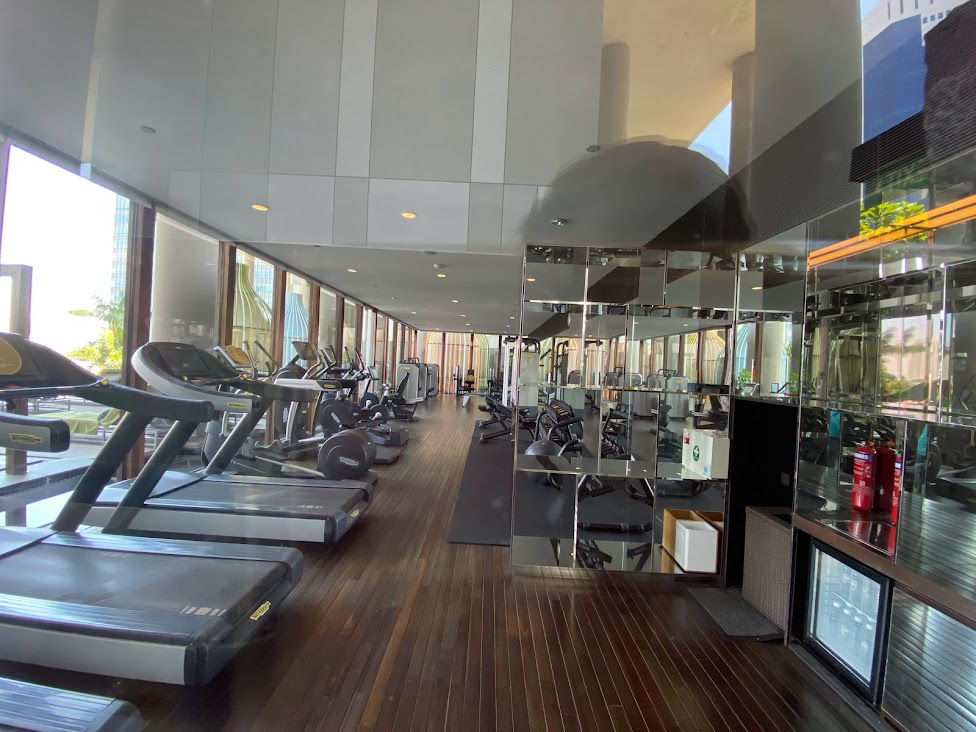 Breakfast
The highlight of Pickering will be their Champagne breakfast but with cost-cutting measures, Champagne is no longer available.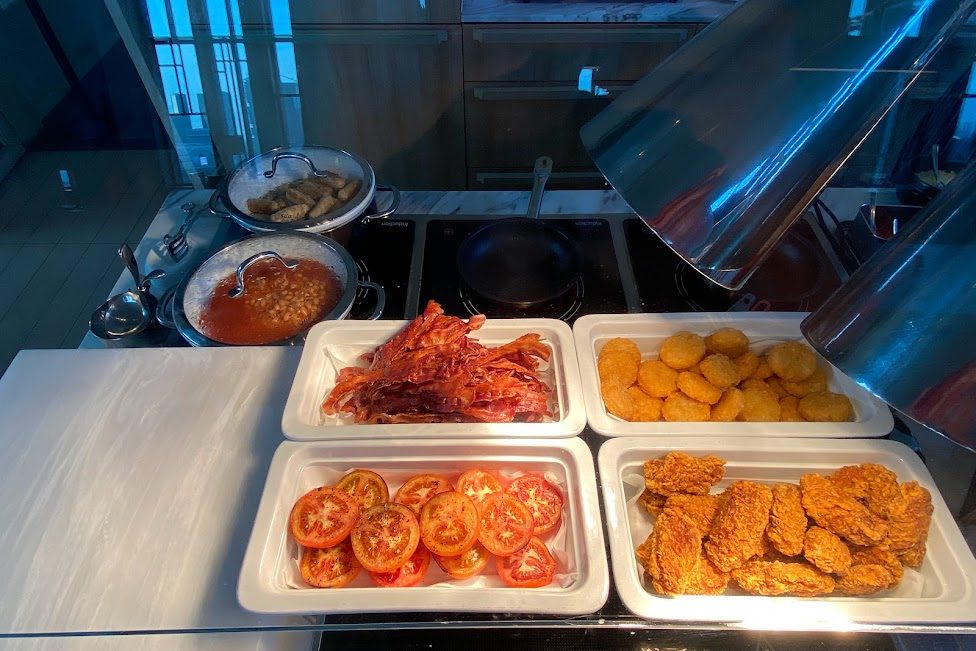 The hot station is available and just need to tell the chef you want this and that and the chef will prepare for you. Chicken wings and hash brown is a must to try.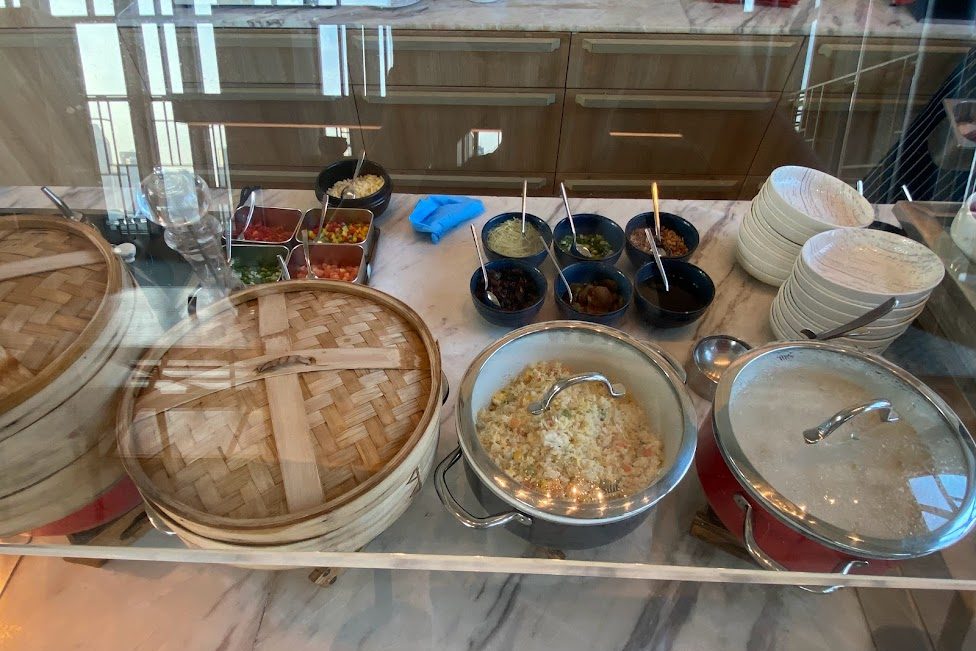 The usual dim sum and congee. A reminder not to ask the chef to add all the condiments into the congees. It will be too salty.
Decent selections of pieces of bread.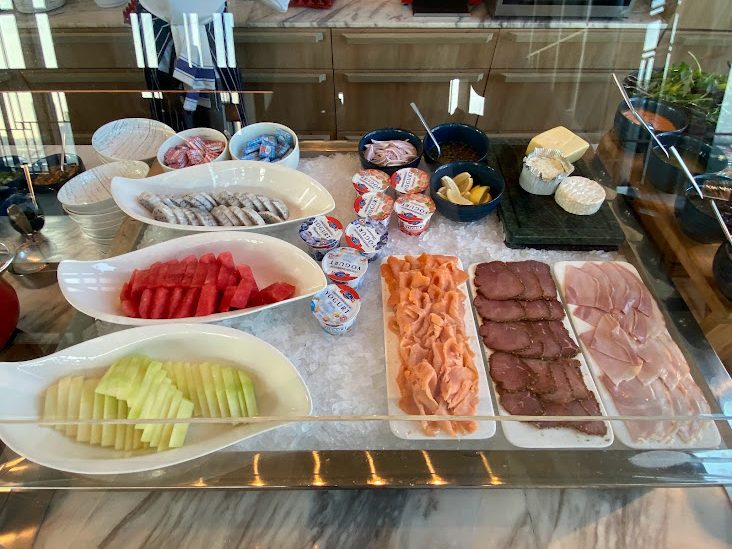 I enjoyed their smoked salmon a lot. It's not too salty compared to other places I tried.
Summary
Drastic cost-cutting is in place but the quality of food and service remains. Pickering still remains my choice of the hotel despite the cost-cutting measures.