Capri by Fraser, Changi City is what used to be a business hotel and now become a leisure staycation hotel. The hotel has a total of 313 studio rooms and every room comes attached with fully equipped kitchenettes.
A nice hotel to stay in and chill over the weekends. The concept is similar to 1 bedroom condominium and due to the location, not a lot of people are booking for staycation thus pool and gym slots are available readily for booking.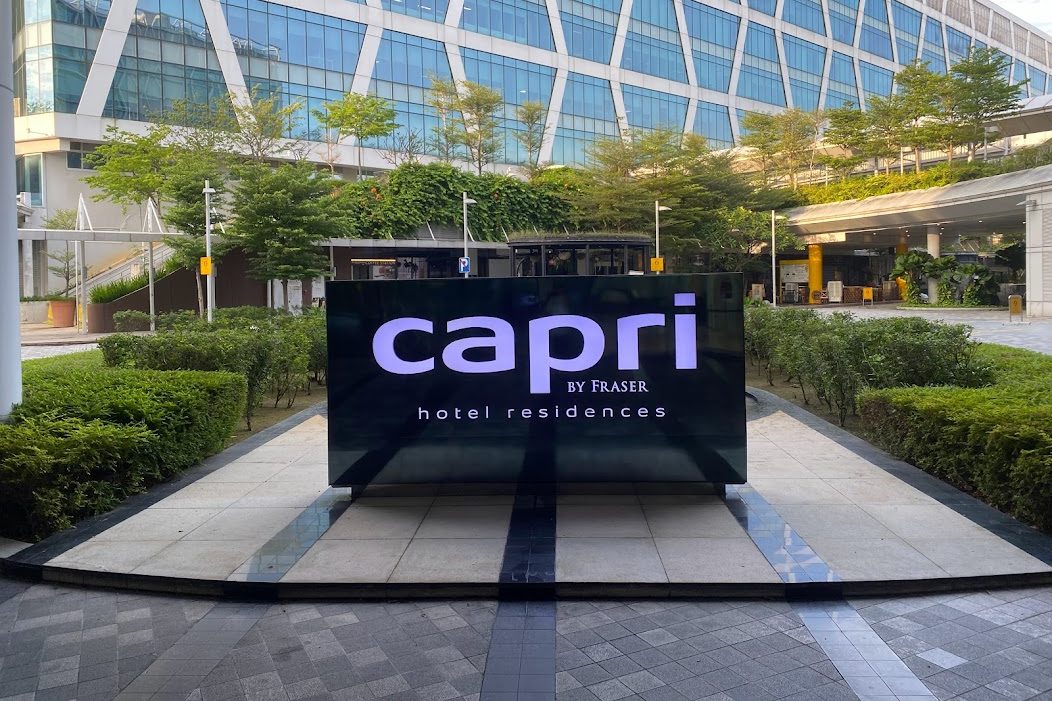 Traveling to Capri Fraser Changi
The hotel is located within walking distance of Singapore Expo MRT.
Guests who are driving will need to park at Changi City Point. There isn't any complimentary parking for guests.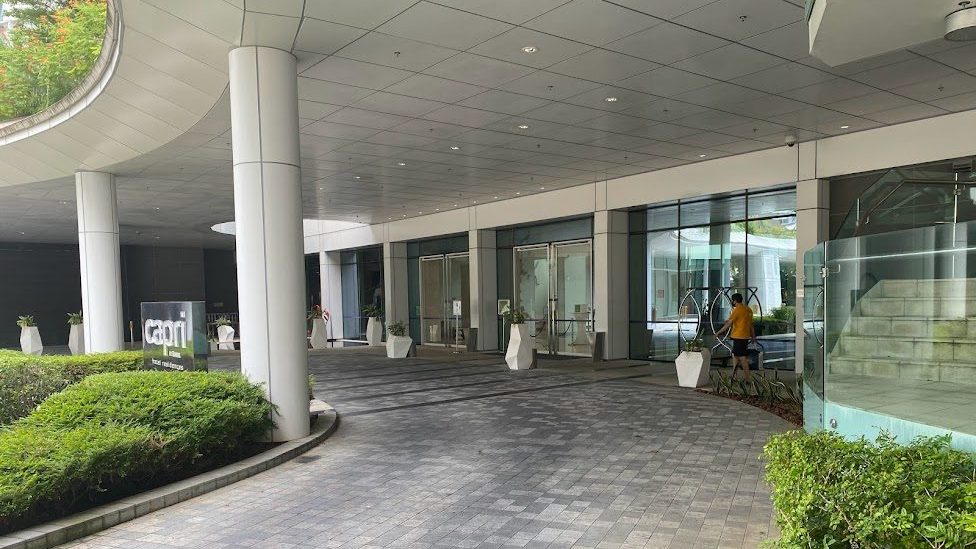 You may drop your passengers at the lobby driveway before heading to the carpark.
Check-in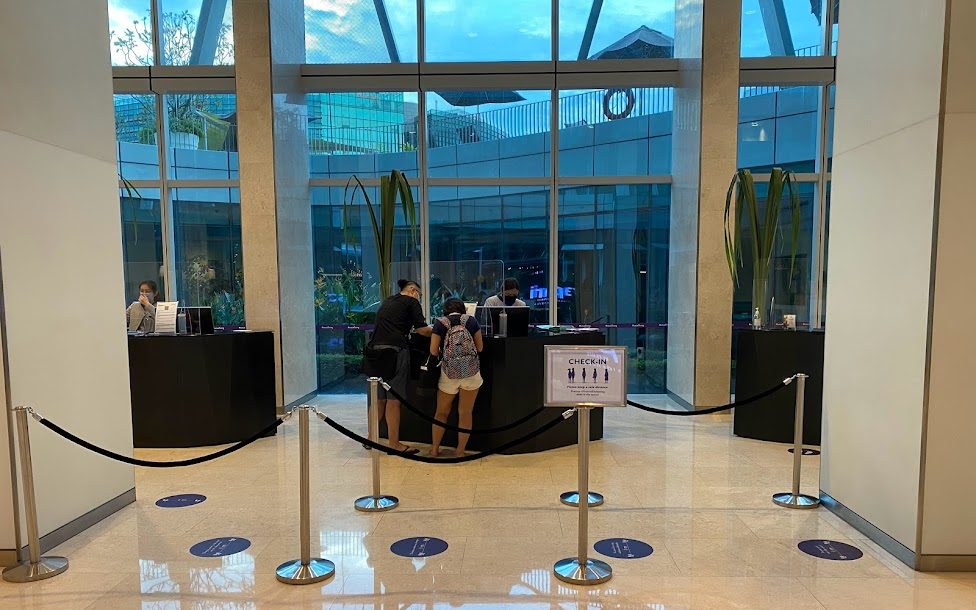 Prior to your stay, there will be a welcome email stating your arrival check-in timing. Please follow that timing as any earlier, you won't be able to get your room.
There are 2 counters for processing check-in and 1 for checking out.
Studio Terrace Suites
I was assigned to room number 229 and measured at 52-70 sqm. However, the usable space is much smaller than my previous stay at Studio Deluxe. The room is modern and fitted with a well-equipped kitchenette with an induction stove and microwave.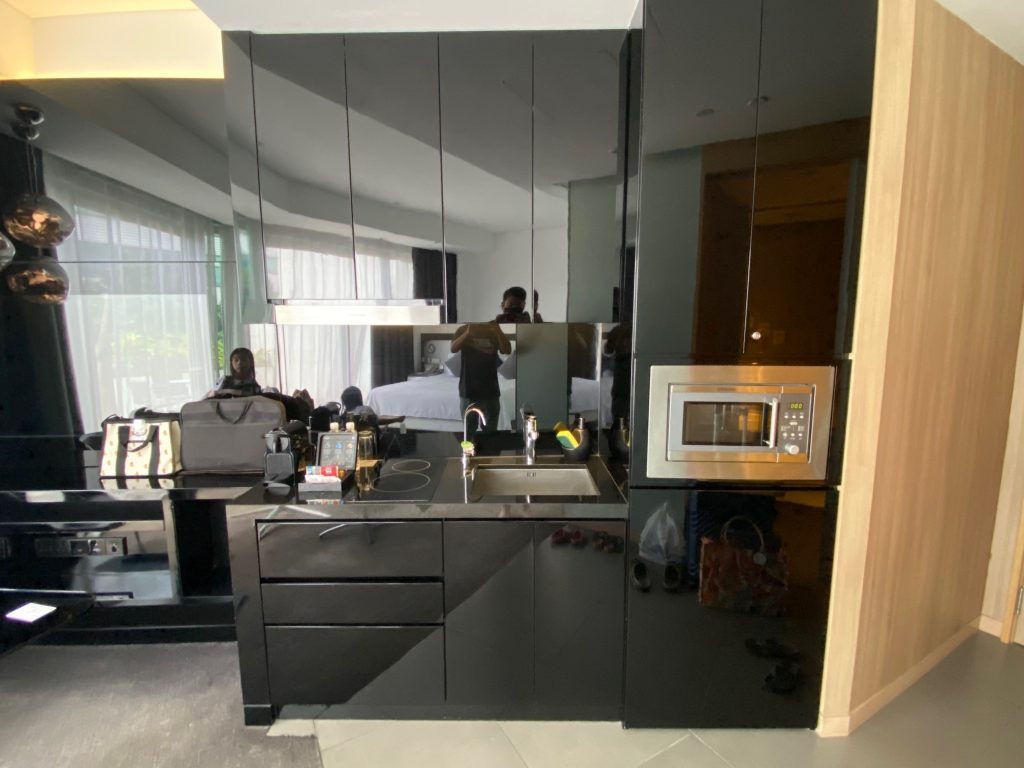 Plates and utensils are provided.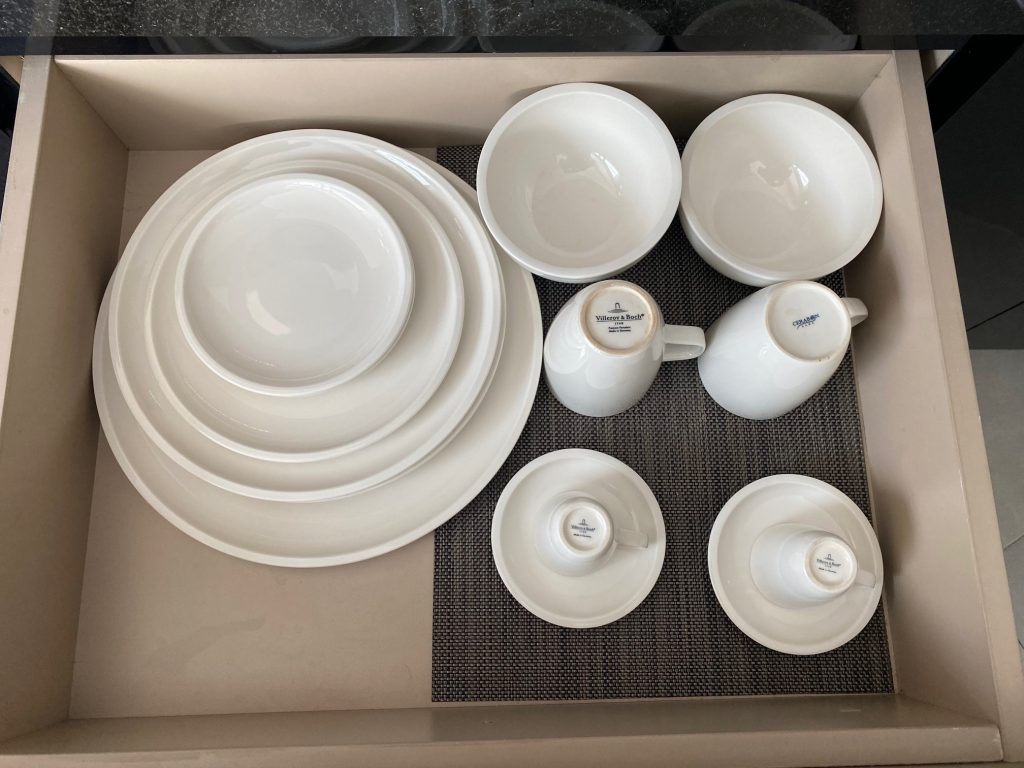 Drinking bottled water is available and replenishable but suggests to refill from the water filter tap.
There is no lack of kitchenware for you to cook a feast for your family. There isn't a need to bring your own kitchenware.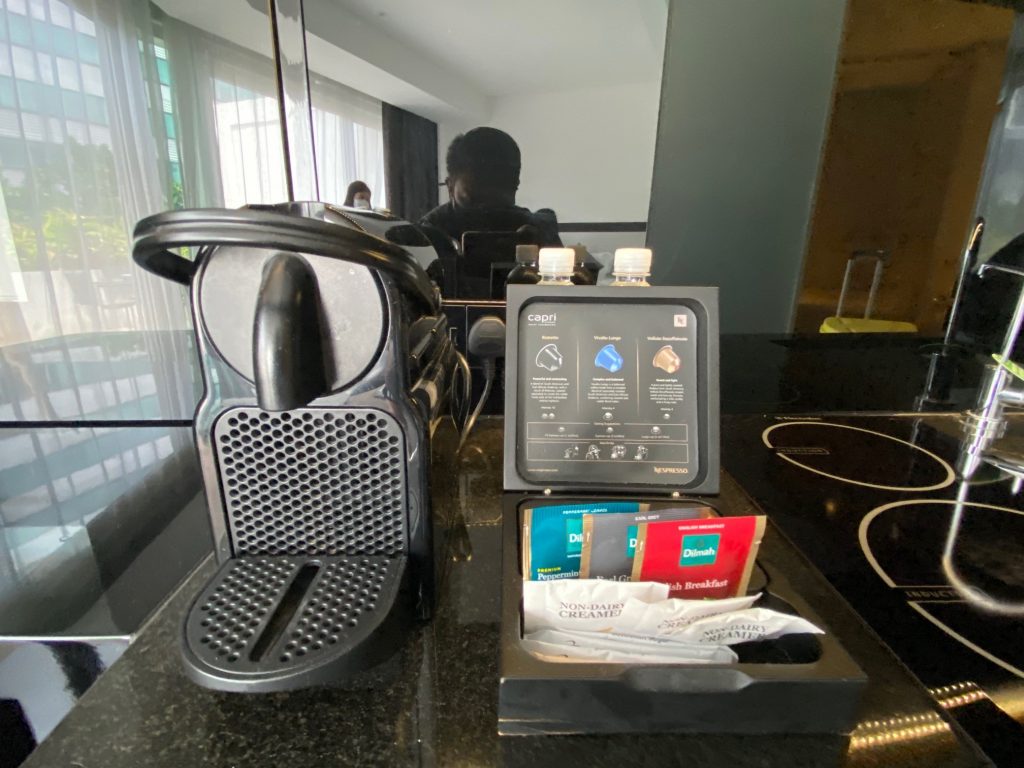 Nespresso coffee machine and Dilmah are available for coffee and tea lovers.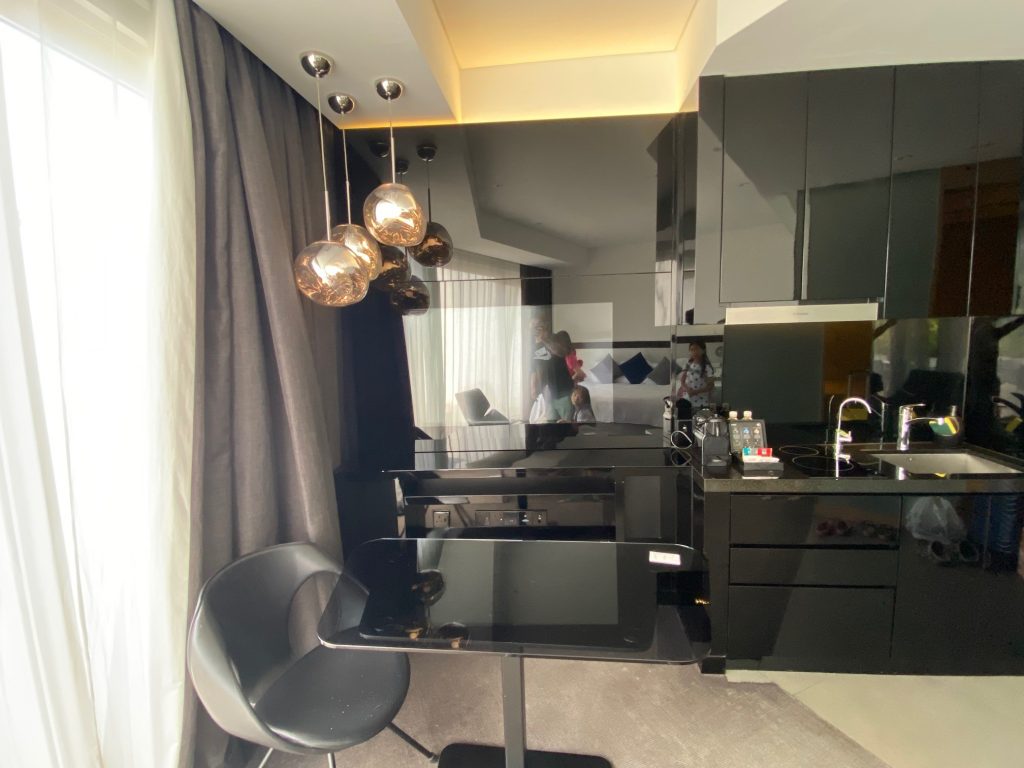 Glossy laminate on the carpentry works and a small dining table to conclude the kitchen area. The LED smart TV is concealed behind the glass panel. OK, the tv is where my reflection was.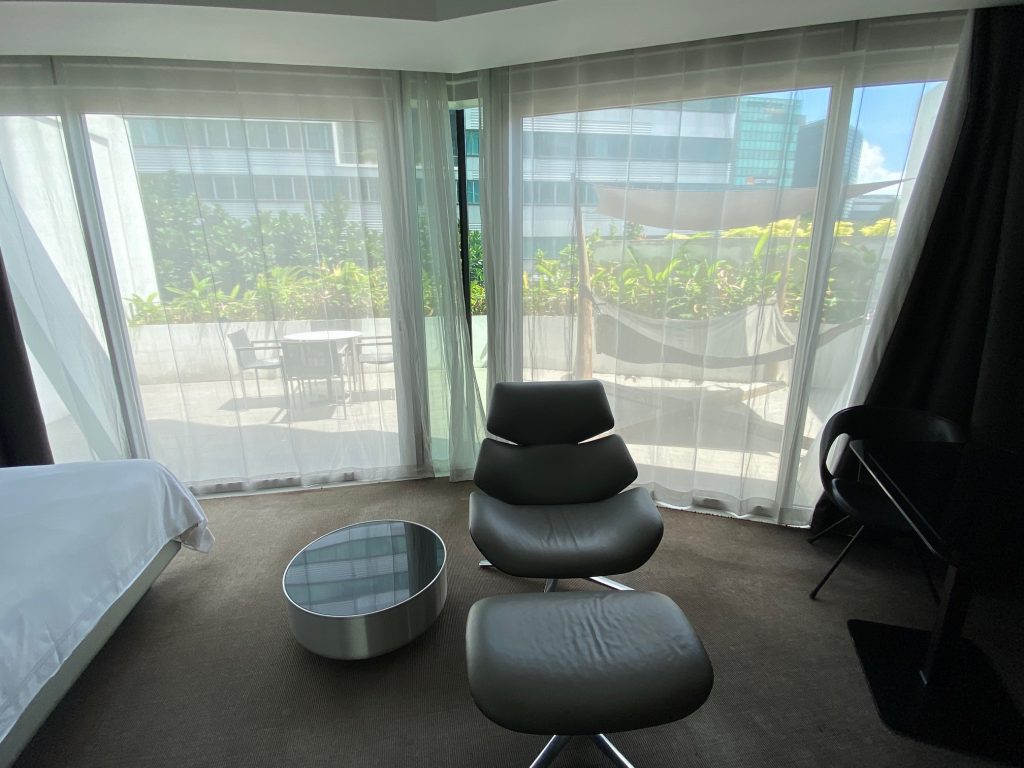 There's an armchair with leg rest and a coffee table and suitable to have a nice tea or coffee when doing some reading.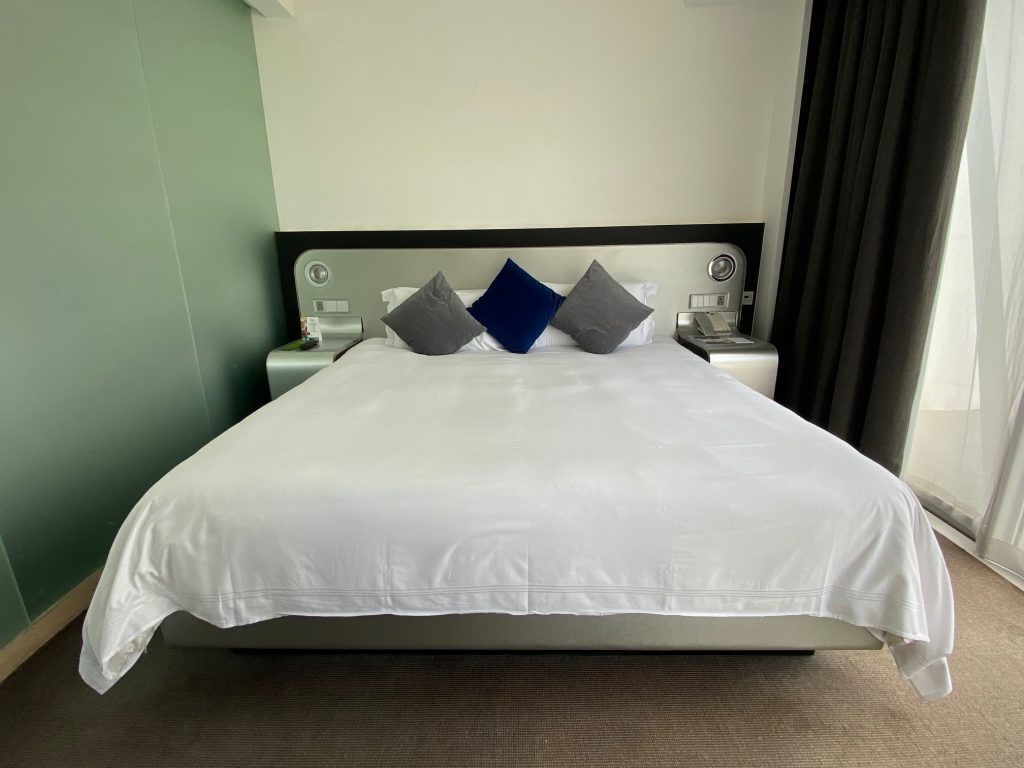 The bed is king-size with a headboard. There are 2 headlight lamps and was supposed to be from a Mercedes-Benz car.
There are 2 big sliding doors where you can access your private terrace space. Fitted with a round table and 4 chairs. Not sure if smoking is allowed so better to check with Hotel on this.
A large hammock bed to chill and sun-basking.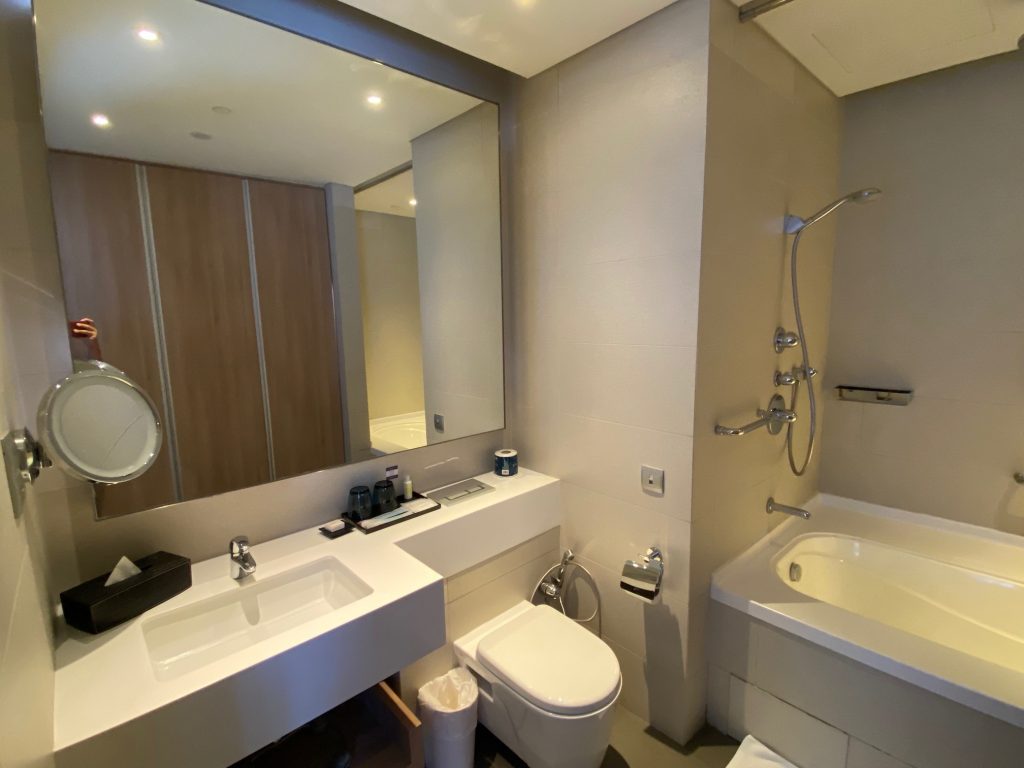 The toilet comes fitted with a bathtub and the rest are standard items
Toilet amenities are from Malin+Goetz, founded in New York City in 2004. After using this brand, my hair doesn't feel dry unlike most amenities from other hotels. The peppermint smell will also linger on your hair.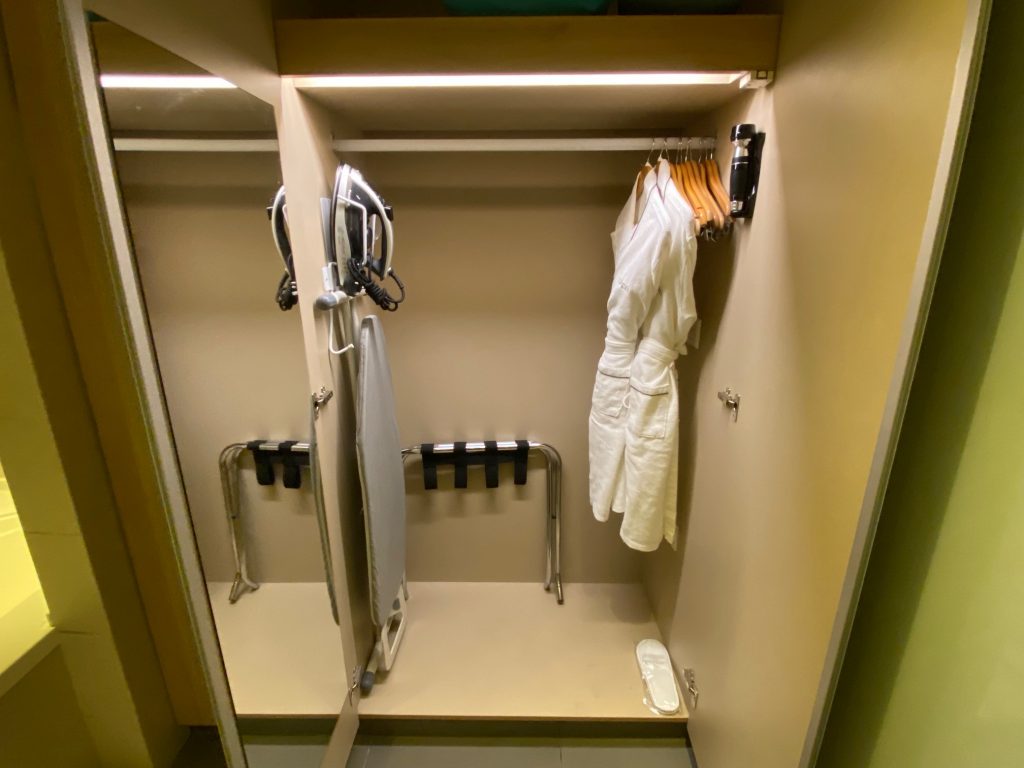 Wardrobe equipped with the standard kinds of stuff. Bathrobe, ironing board, iron and safe deposit box.
Swimming Pool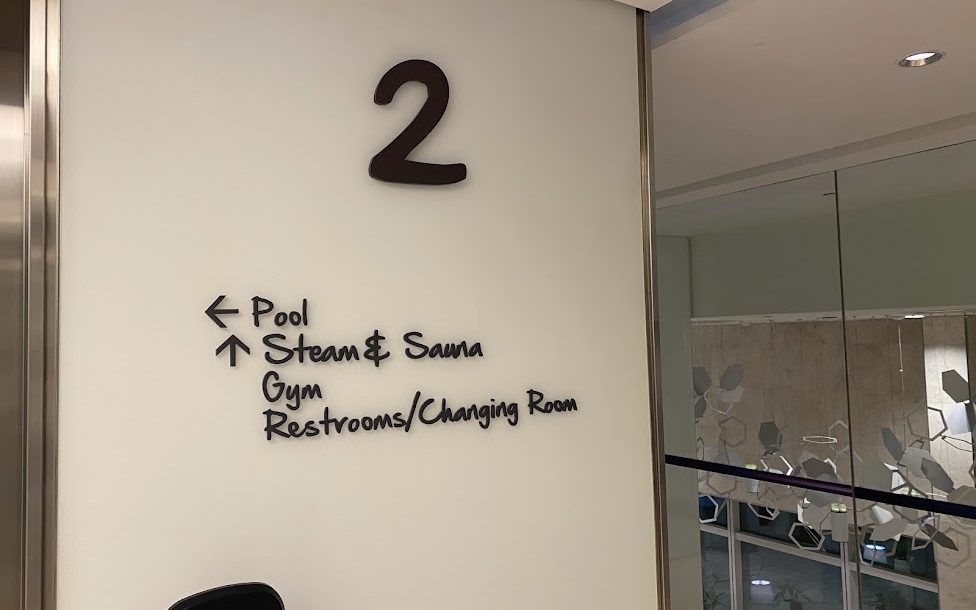 The swimming pool is located on level 2. The capacity of the pool is limited to 6 pax and the time slot is hourly. You can make the booking with their in-app Lola.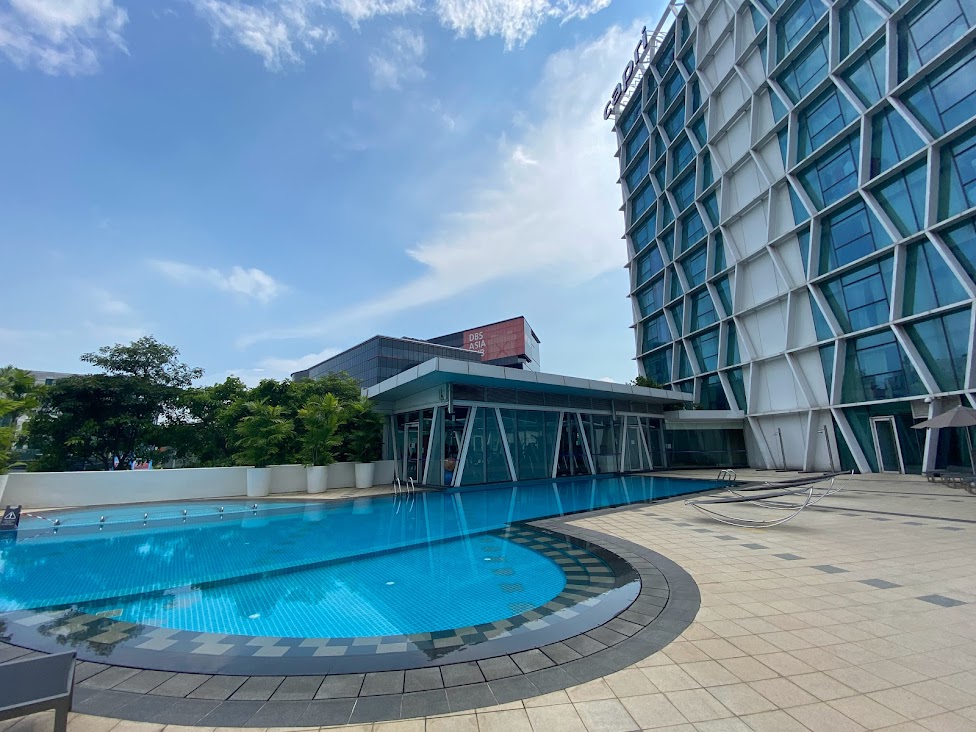 The pool is good for lap swim. The full length of the pool is 1.2m deep. The semi-circle is a wading pool suitable for kids to play with. Directly opposite is the jacuzzi pool. Unfortunately, it was barricaded and unable to take a photo of it.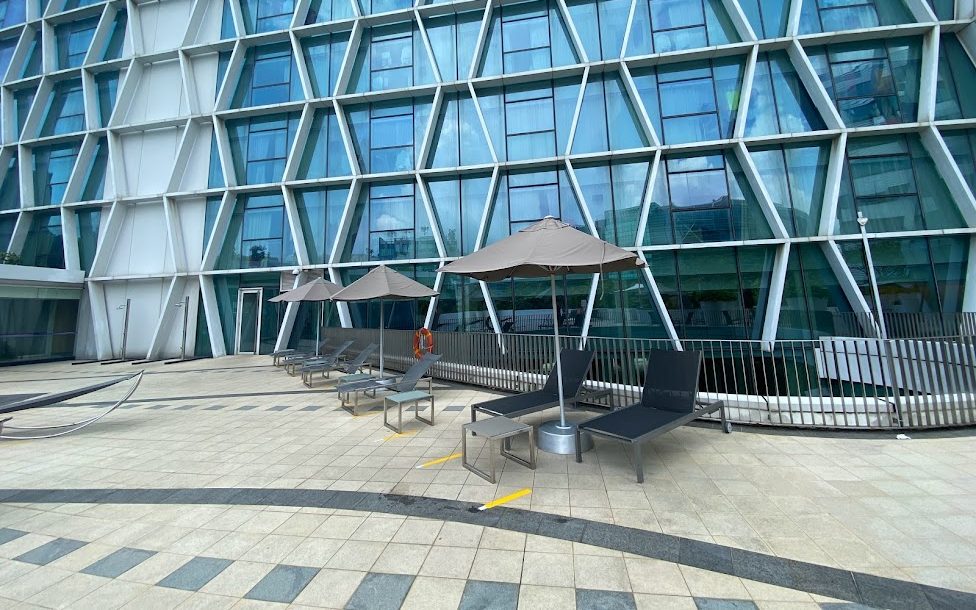 Plenty of sun-bed for those that just feel like soaking in some vitamins under the sun.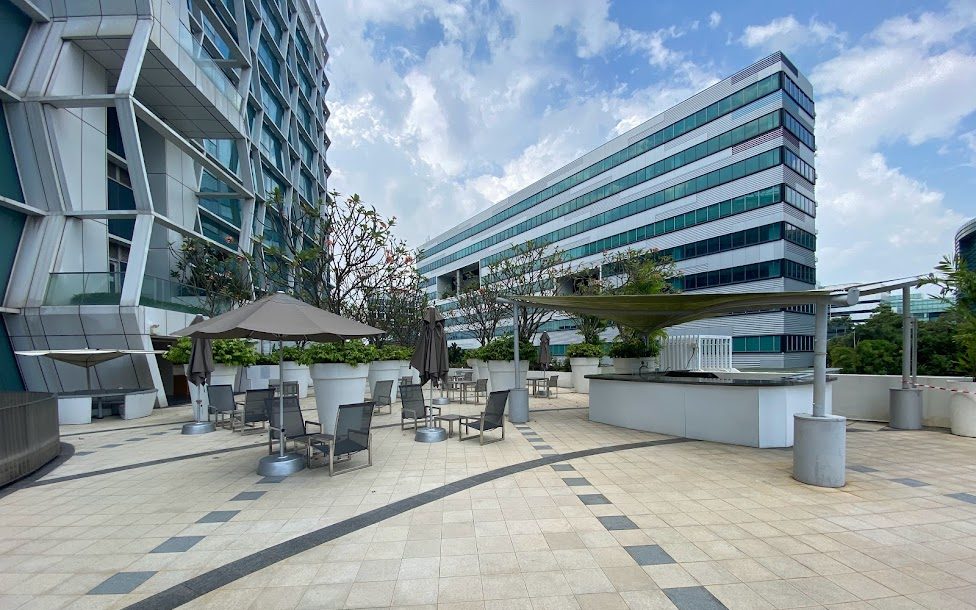 Lots of sitting areas are available too.
Gym
The gym is 24hrs operating and similar to the pool. You will need to book with Lola in-app and limit to 2 pax per timeslot.
The gym is well stocked with equipment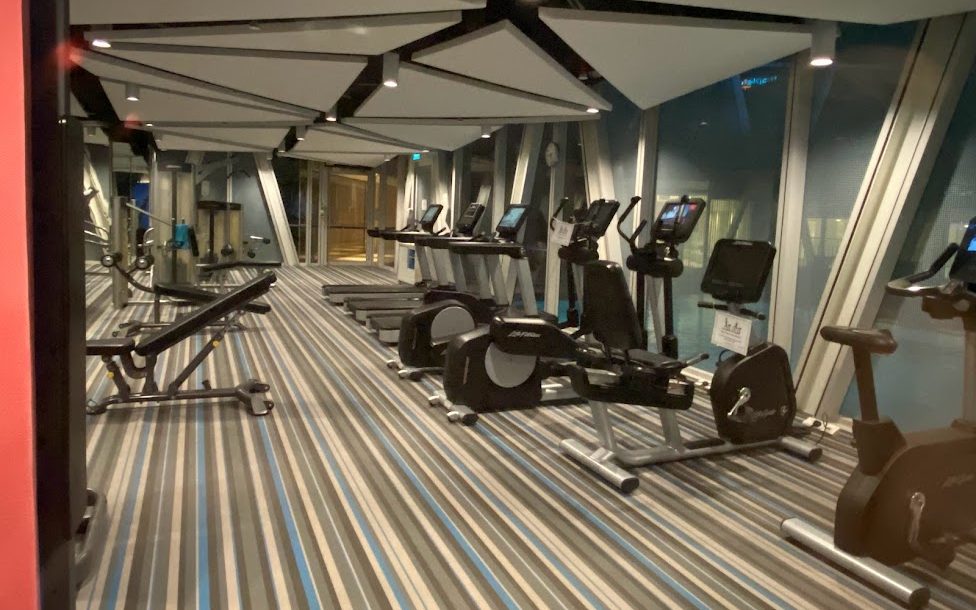 Summary
Capri Fraser is wonderful and perfect for those that prefer lesser crowds and away from the city area. As I redeem my stay with Amex voucher for this staycation, I personally will book and pay with cash shall I need a break from my busy schedule and wanted a place that is a peaceful and serene environment.