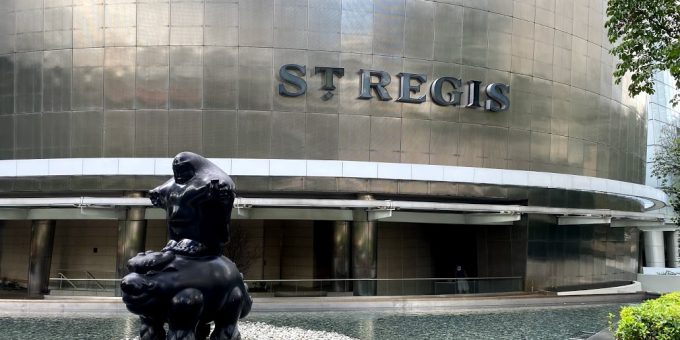 One of the perks of holding Amex Platinum Charge Card will be One Complimentary Night's Stay at a List of Selected Properties. As leisure travel is still not permitted, I decided to book my stay at St Regis with the voucher.
This is my 2nd stay with them and my first stay review is here.
Checkin-in
Managed to request for early check-in at 10 am on a Saturday morning and late check-out at 6 pm on Sunday. Appreciate the nice gesture by the hotel. However, this stay there isn't any free upgrade of room type and I paid about $47 to upgrade to Deluxe room but I am glad of the early check-in and late check-out was given.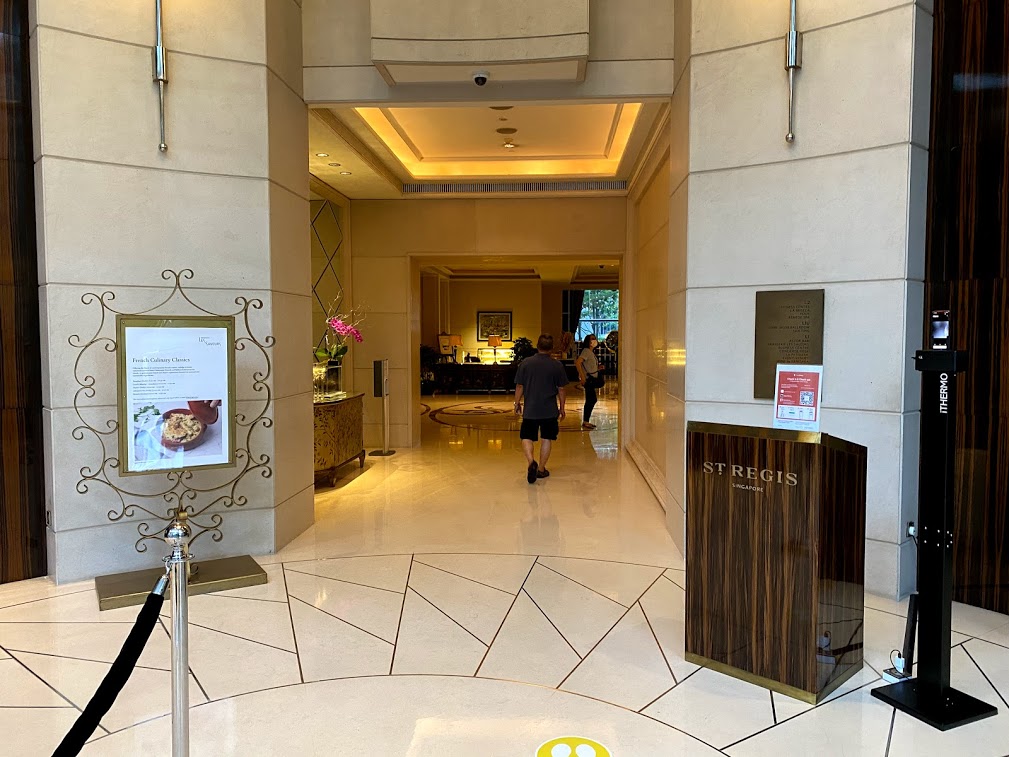 Walking in from the main entrance, you are required to do Safe entry and temperature taking. Once that is done, the check-in counters are on the left-hand side. As I'm here at 10 am, there is no waiting queue and was attended to immediately.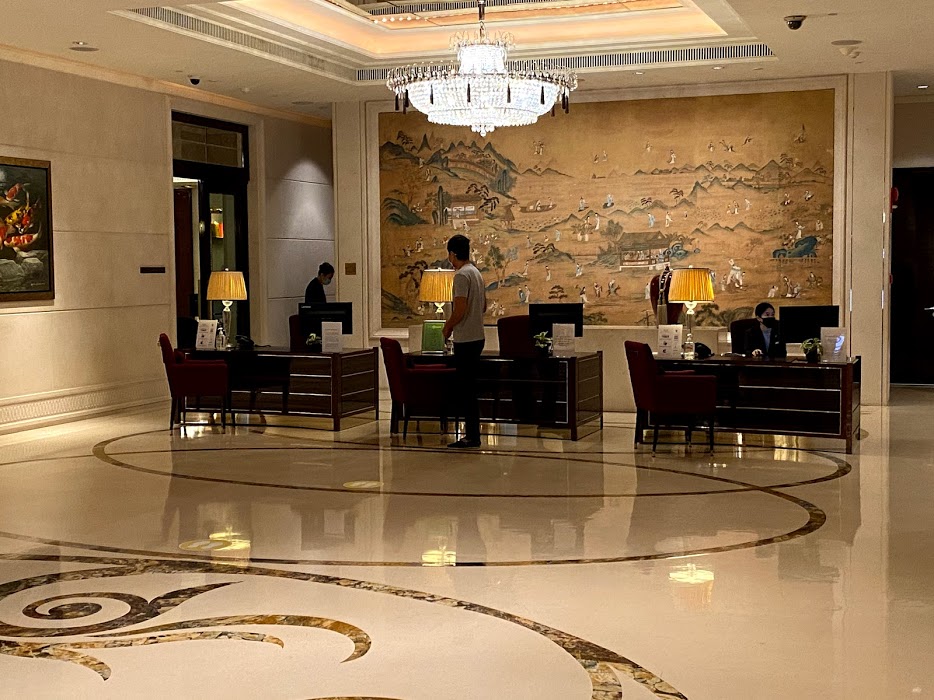 Grand Deluxe Room
The room is 52 sqm and comes with Botanic Garden view. It was fun counting the number of swimming pools while enjoying the greenery.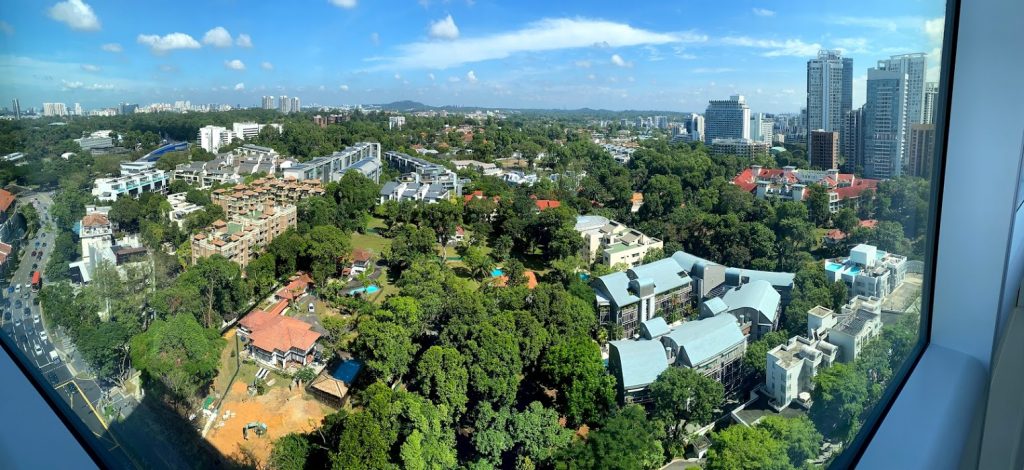 The room features two double beds with Feather Pillows and Sealy Pillow-Top Mattress. The red sofa and silk throw pillows provide comfort when you are sitting there and enjoying your coffee/tea.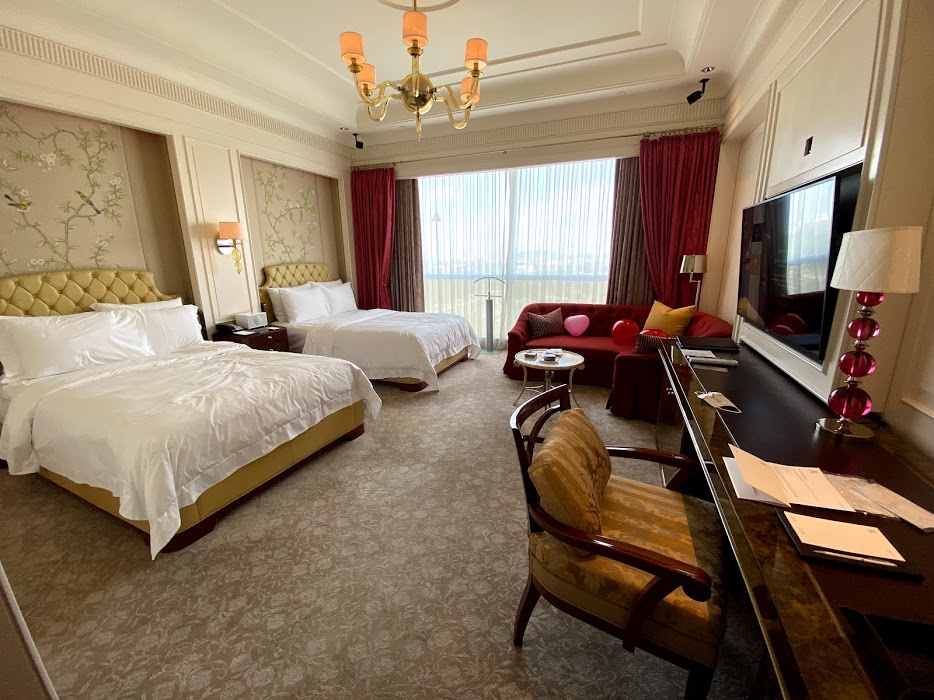 As it was my children birthday, the Bulter had prepared a cake and chocolates on the table. The kids love the chocolate cake.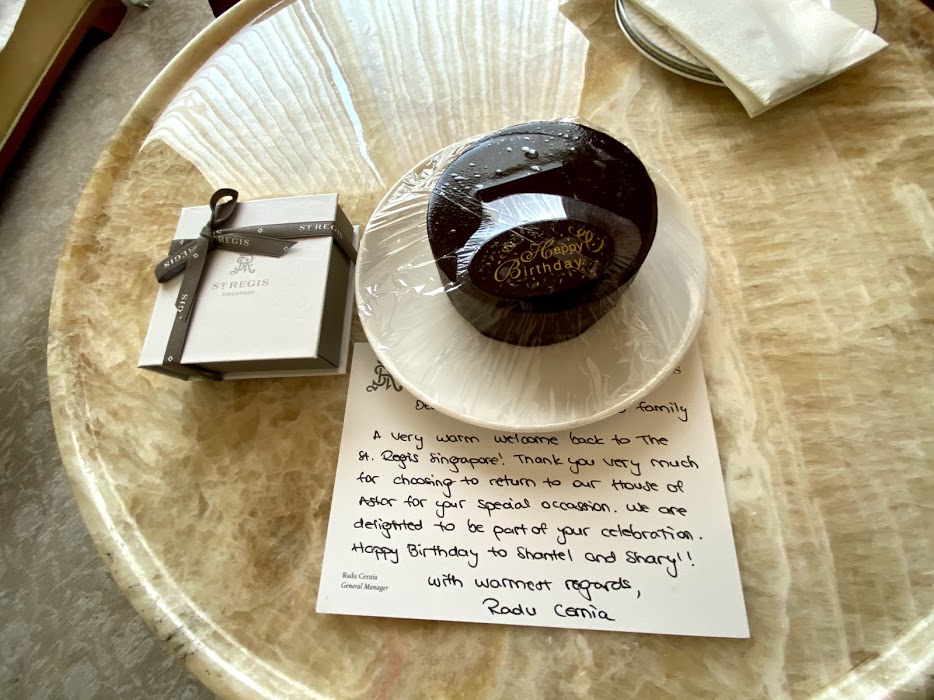 Toilet
The toilet is layered with French Marble flooring and walls. Separate towel bowl and Rainforest Shower. St Regis uses Remède Bath Amenities from the States which is famous for its Spa.
Double vanities and lighted makeup mirror so there's no need to rush to use the toilet in the morning.
Wardrobe
Fitted with a 4 doors wardrobe, inside you can place your luggage and do unpacking. Inside you can find an additional pillow, bedroom slippers and bathrobes.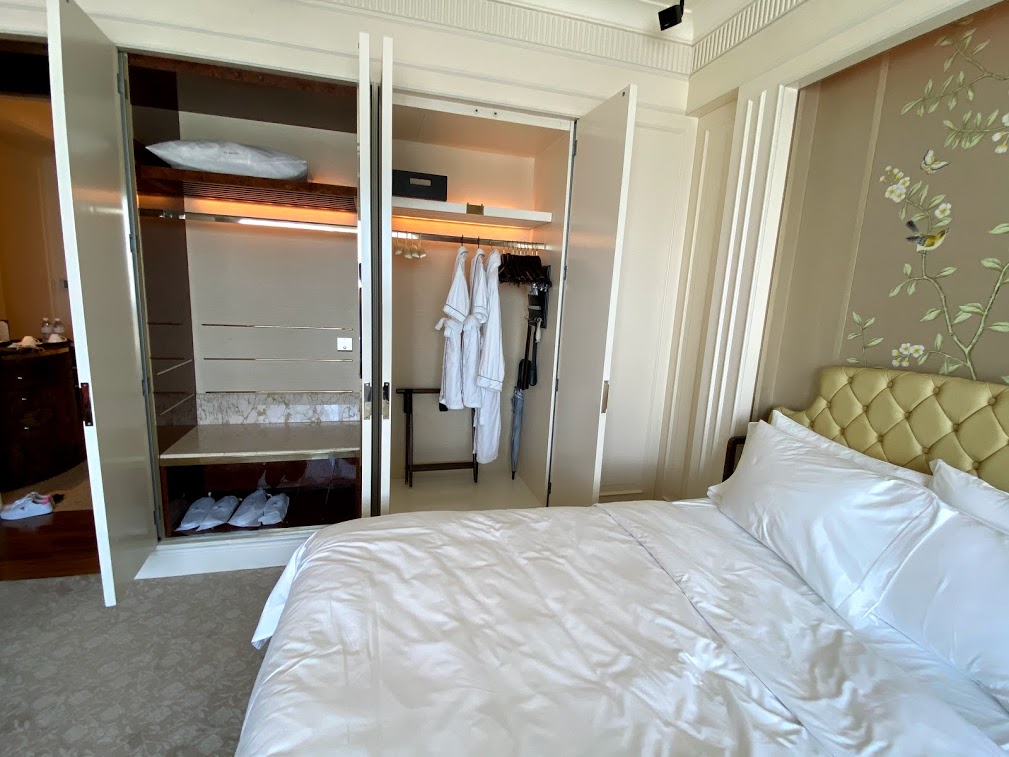 TV Console and working desk
On the right side of the room are the tv and working desk. It comes with a very solid and heavy chair to provide the comfy when you are doing your work.
On the working desk is 2 three rectangular pins plug for you to charge your phone or laptop If required. There is also a telephone for you to use, well I only use that to call my Butler and order my drinks.
There are also 2 packs of face masks as care kit, quite disappointing that no hand sanitizer are provided
Coffee and Tea Table
St Regis doesn't provide a Nespresso machine instead they provide coffee powder and coffee press but who needs to make your own coffee when you can just ring the Butler and ask them to deliver the coffee or tea.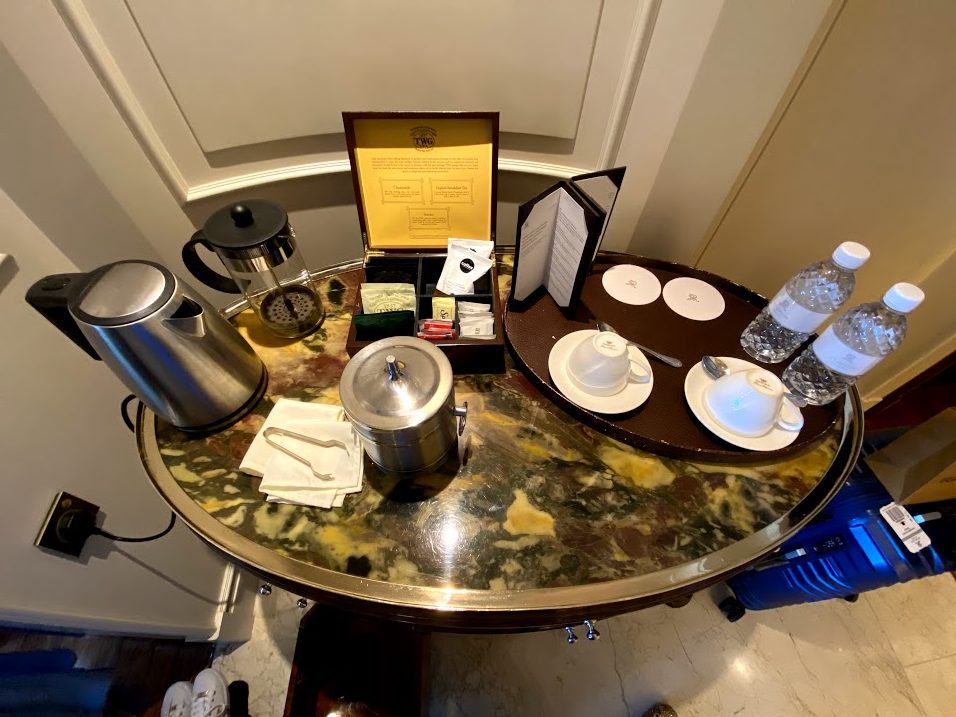 In fact, I have to say, the Butler makes better drinks than me.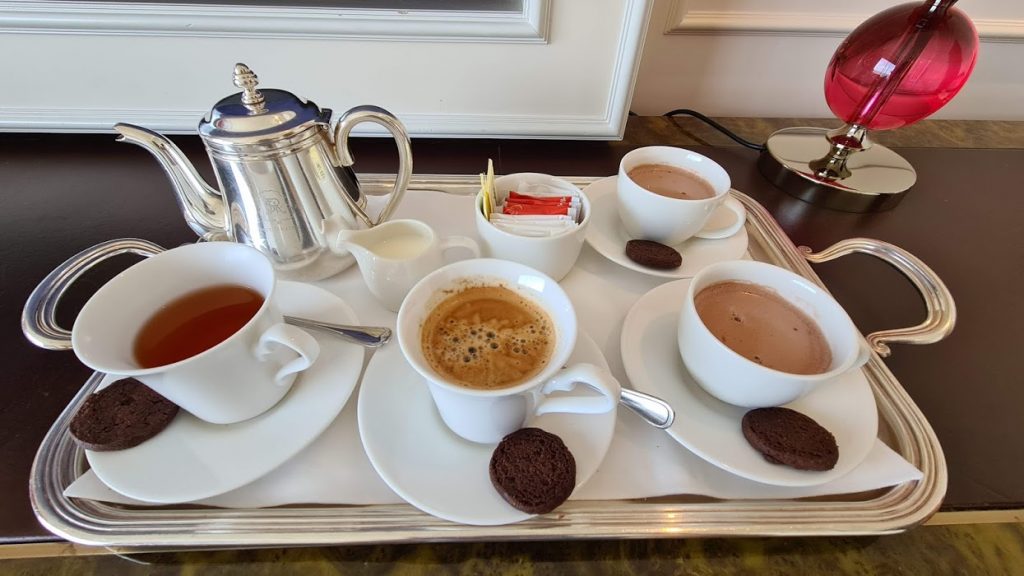 Swimming Pool
The swimming pool is surrounded by plenty of greenery and flanked by a calming fountain adorned with a marvellous sculpture. I have to say again, I would wish to laze around at the pool like the sculpture.
The pool is around 50 meters and plenty of deck chairs available if you wish to do tanning instead of swim. There are also three cabanas but currently, it's close and not available.
Aperitivo Hour
As St Regis doesn't has a lounge, instead they offer Aperotivo Hour for Platinum Elite members and above.
Fingers food are served and you can choose cocktail, wine or non-alcoholic drinks. Limited to one serving per guest.
Pies with caviar and sandwitches are served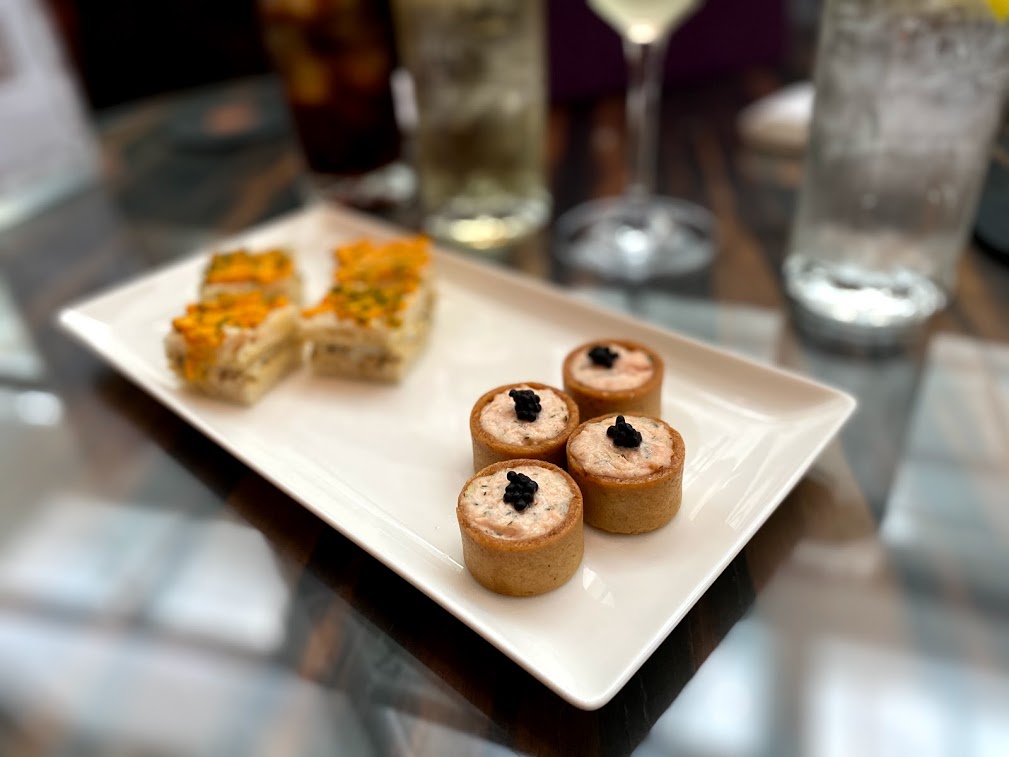 For the drinks, I choosed Whisky Highball and white wine. The soft drinks are coke and sprite.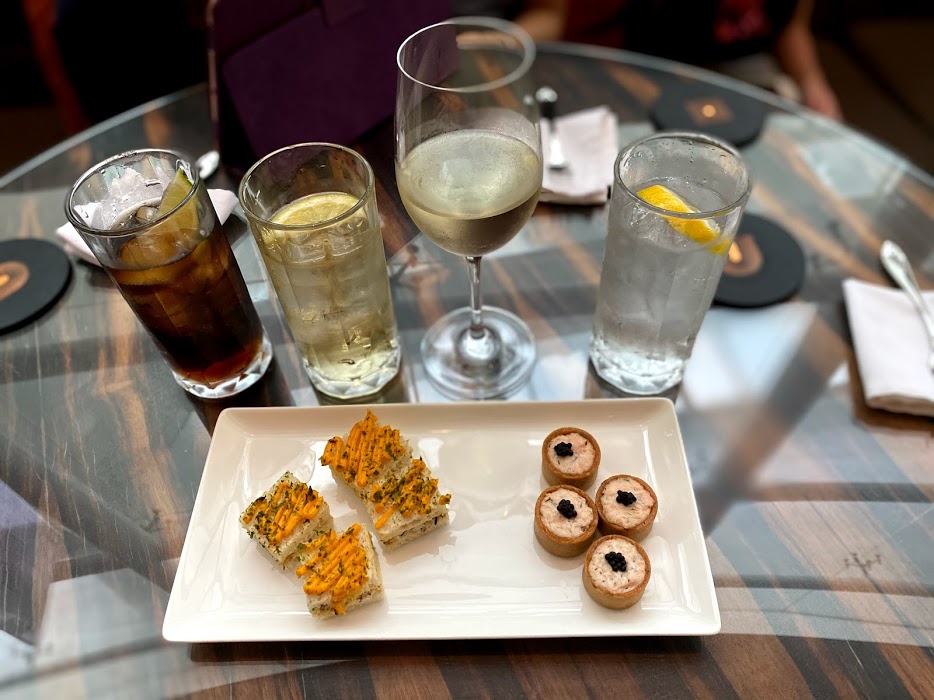 Aside from this, there will be an evening ritual which was supposed to be champagne sabrage but was replaced with a Martini cocktail.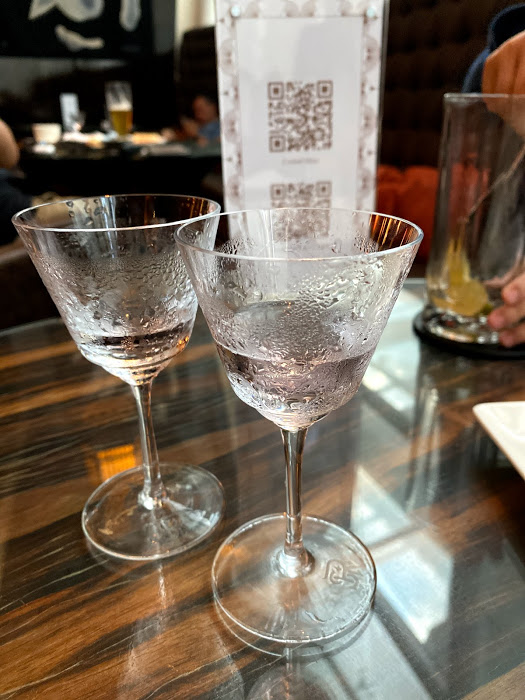 Evening turndown
The moment you reach back your room, your Bulter would have already place drinking water on the bedside table.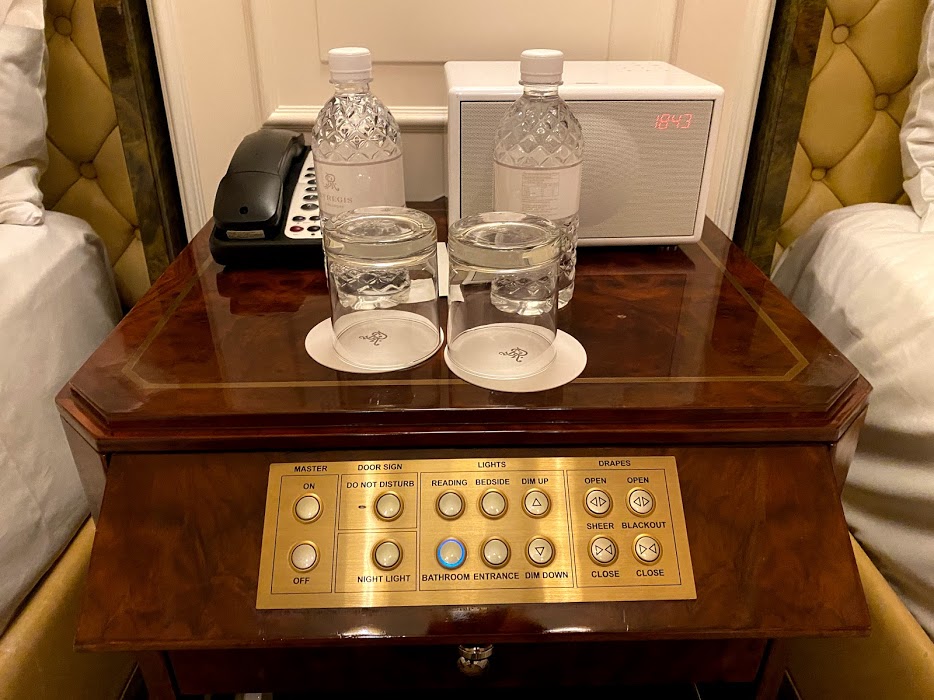 Room was tidied and Tv remotes are placed on your bed for you to have some bedtime show before ending the day.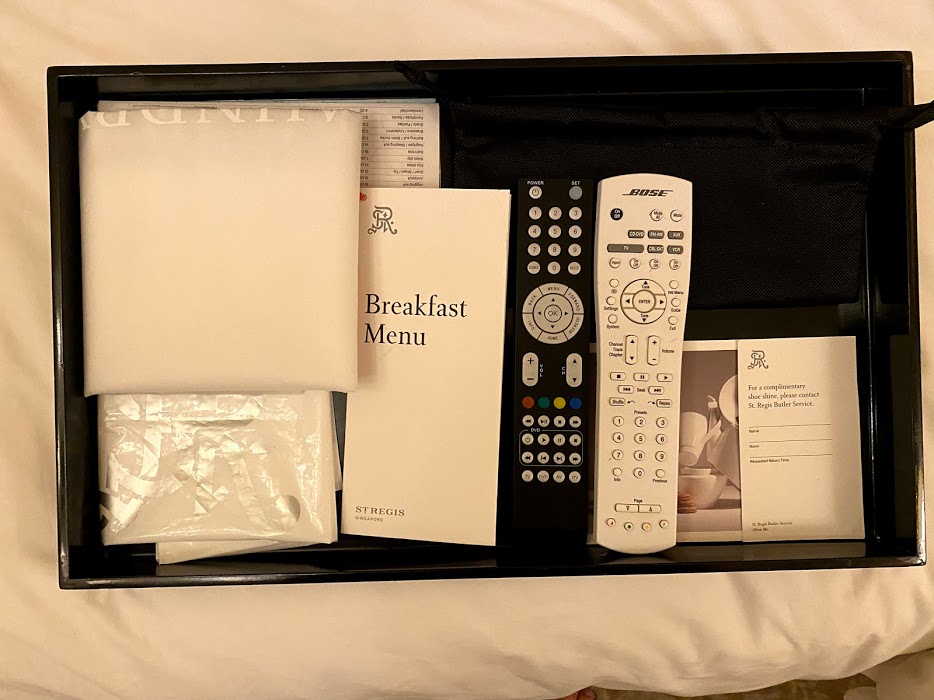 Breakfast
Breakfast was served at Brasserie Les Saveurs from 6.30 am to 10.30 am. The servings are unlimited and the servers will keep on recommending you the recommended dishes. They are also attentive and will ask you if you would like to have more food or drinks.
The one and only food that I will order first will be Epicurean Omelette which is served with bits of tiger prawns, Lobster bisque and Avruga caviar.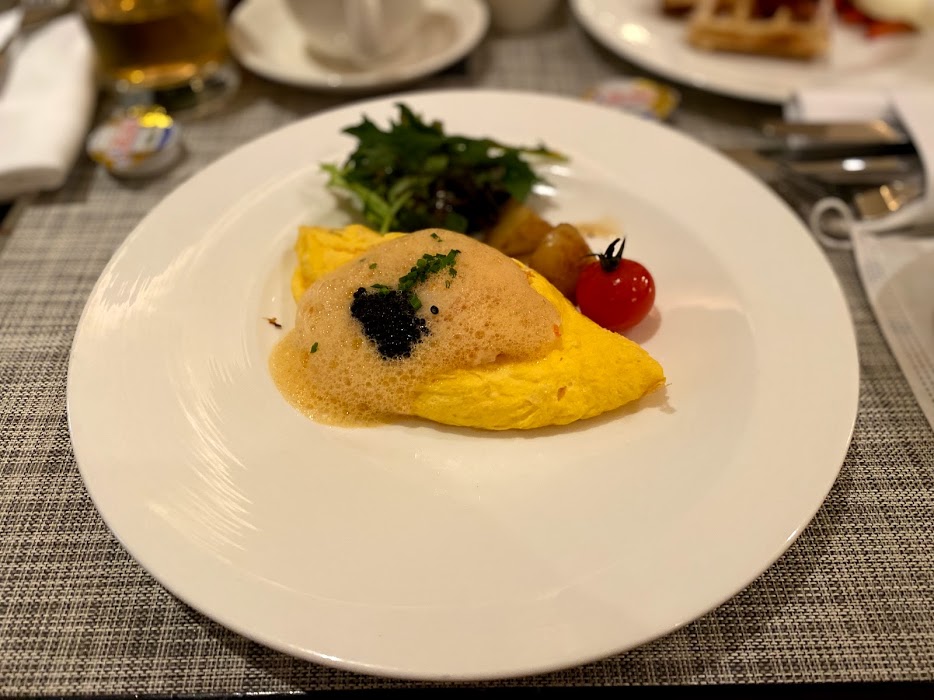 The Laska is not fragant and lack of spices aroma. Plenty of tau pok and bean sprouts and small serving of rice noodle.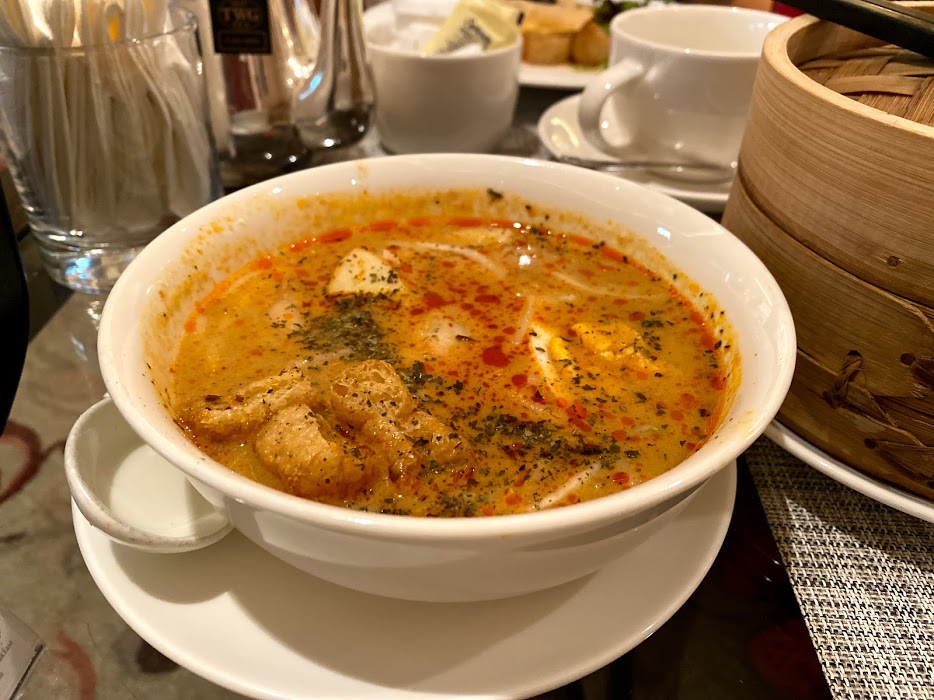 The Grilled Teriyaki Salmon is highly recommend and I am glad I ordered It. The rice and tamagoyaki taste similar to Japanese food. Makes me got the urge to go back Japan for more of Japanese crusines.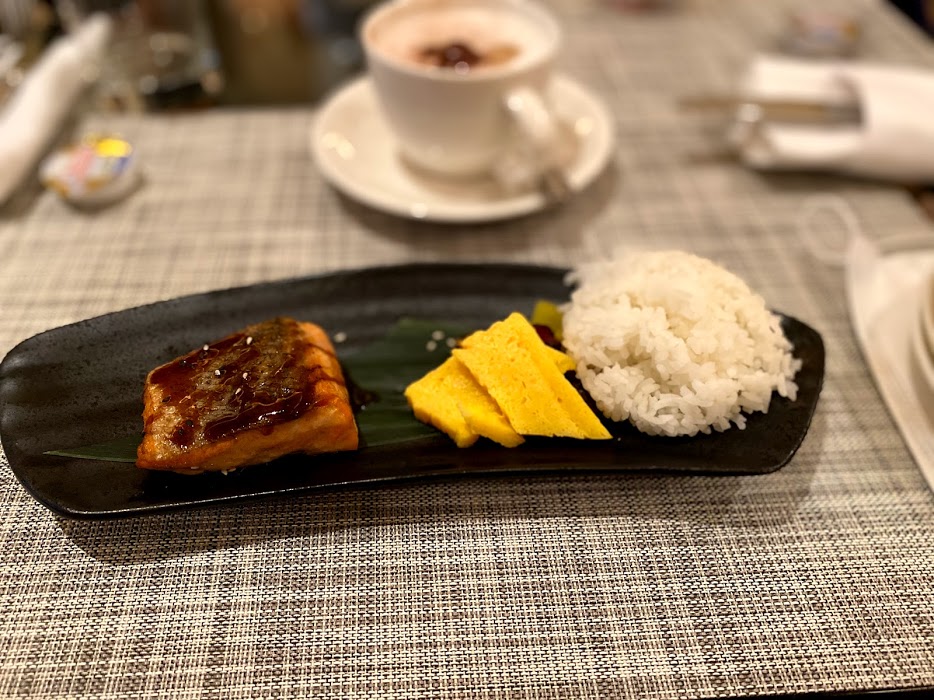 Some other dishes that we ordered.
Concluding Thoughts
St Regis is one of the best hotels I ever stayed in. Absolutely no complaints of the services and hospitalities. However this booking, there wasn't any upgrade given which I think is due to the high occupancy rates that the locals are coming for a staycation and my stay was on the school holidays weekend. Not forgetting the child-friendly amenities provided. You won't go wrong by booking St Regis for a staycation regardless if your a couple or family.
I am glad that I choose St Regis as my stay for the Amex Platinum Charge Card instead of marina oriental due to the status and points which was credited to my account.
---
The St. Regis Singapore
Book here
29 Tanglin Road, Singapore 247911 Singapore
Please support by following my Facebook page and instagram.
---
Planning to get an American Express card?
Using my MGM referral links will earn you either bonus MR Points or KrisFlyer miles depending on the card that you will be applying for: