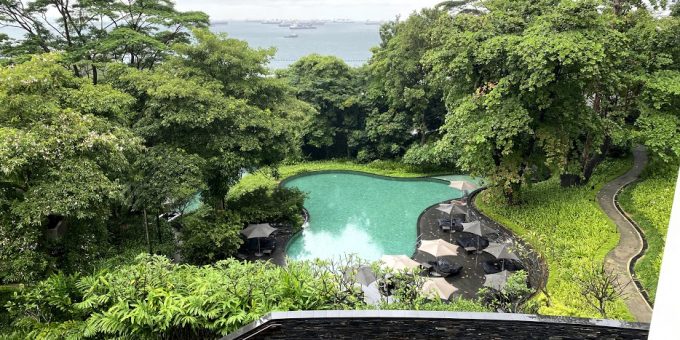 At the heart of our Sentosa Island escape are two restored Tanah Merah colonial bungalows dating back to the 1880s, from which the hotel extends into gardens and grounds framed by the sea. Inspired by Tanah Merah's Malay translation red earth, architects Foster + Partners designed this resort in Singapore to sit in harmony with the traditional architecture and the beautiful surrounding environment.
There are 112 rooms, suites, and villas on 30 acres of lusciously landscaped grounds.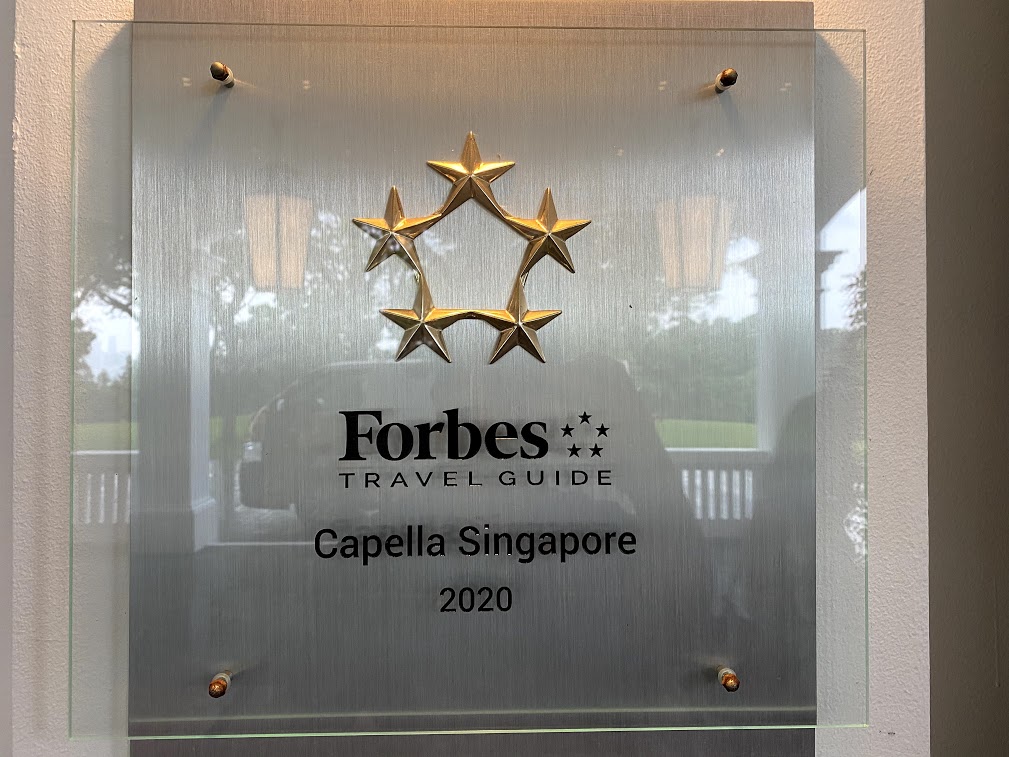 Checking-in
The usual check-in timing is 3 pm but I requested for early check-in and was granted to check-in at 12 noon. Check-out timing remains the same at following day 12 noon.
Upon arrival, Safe entry is required as government regulation for contact tracing. A health decleartion form is also required as part of the check-in requirements. The staff will direct you to the sofas and at any time they will process 3 check-ins, the 4th group that wants to check-in will need to wait outside the lobby. You just need to pass the staff your IC and credit card for deposit and wait at the waiting area, once check-in is complete they will pass you the key and a service manager will bring you to your room.
Meanwhile, those with kids will be given a peacock soft toy. Welcome drink will be sealed tetrapaks of "ecofriendly" water and paper straw.
Capella Room
My room is Premier Garden View Room however, my direct view is the road and some sort of plant growing nursery and buggy parking area. Upon entering the room, on the right will be the entrance to the wardrobe and his and her sink.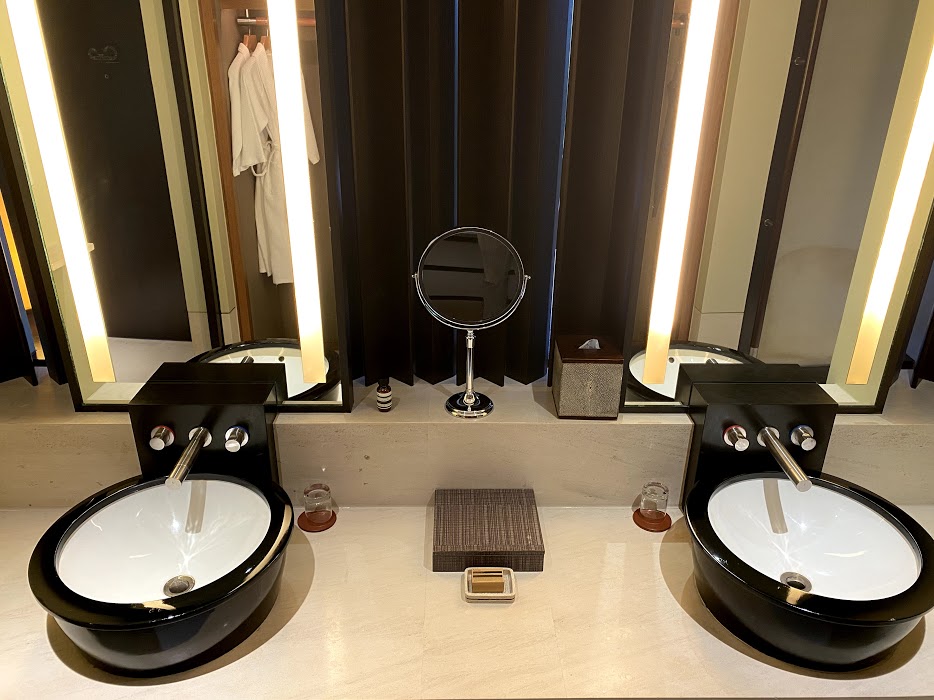 Further inwards is the toilet and shower area. You can choose to soak in the bath tub or standing shower.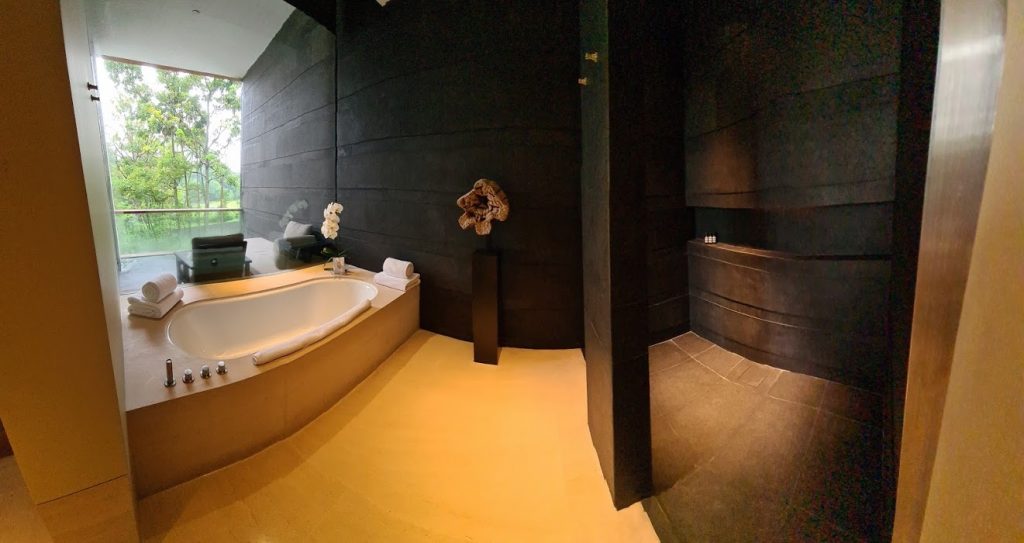 This is how the toilet look like and I'm sure many are disappointed that there isn't any billet.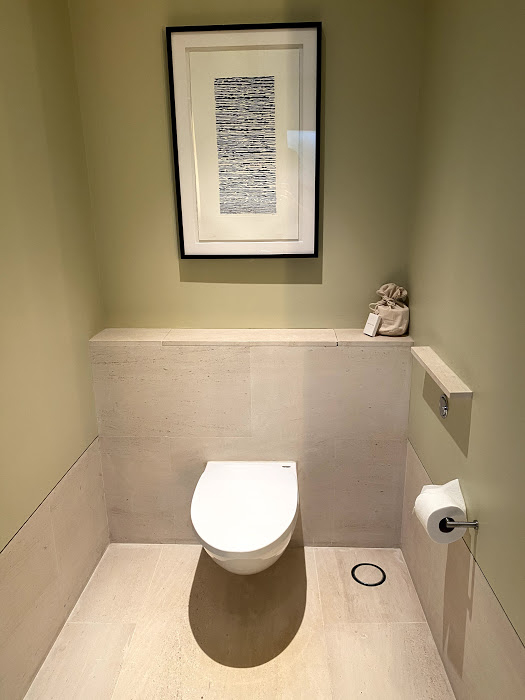 I choose a twin sharing room and the bed is firm and comfy.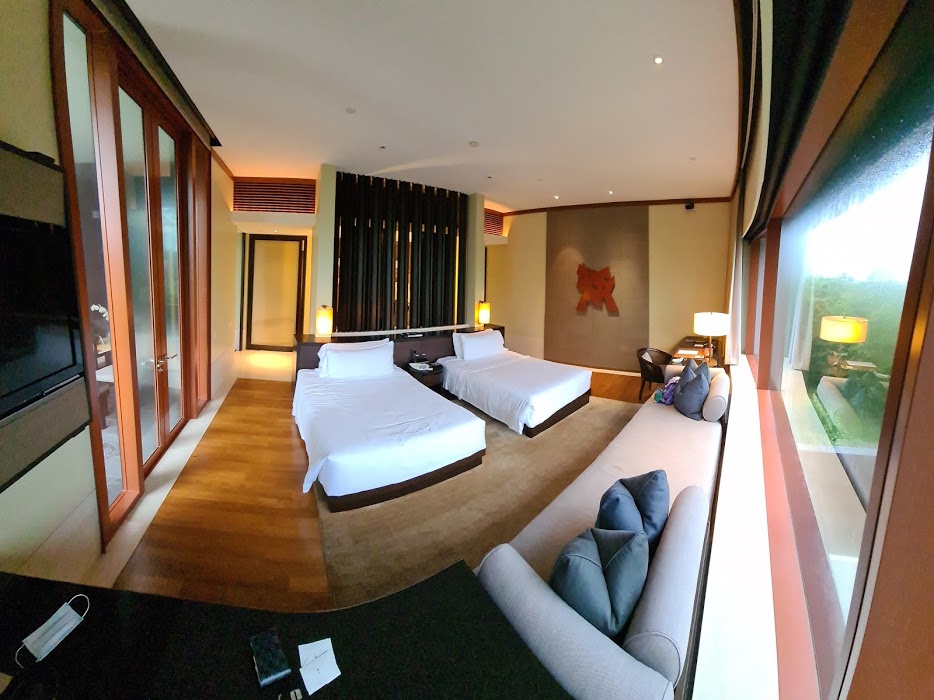 You can control the lights, air-conditional, blinds and even ask for make up room with the control pad.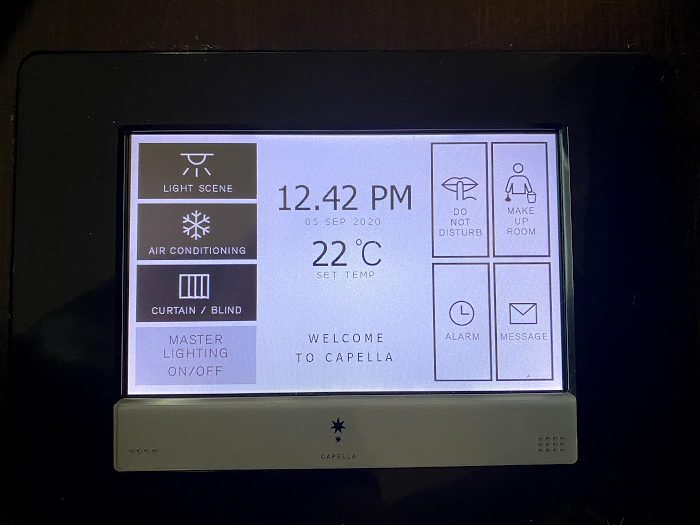 Nespresso and drinks in the fridge are available complimentary and you can request for refill shall you finish it. There is also a tray of dragon fruit.
The Living Room
Tea break is available from 3-4 pm and the place is able to house 14 guests at any point of time. It is recommended to call and book your time slot before walk-in.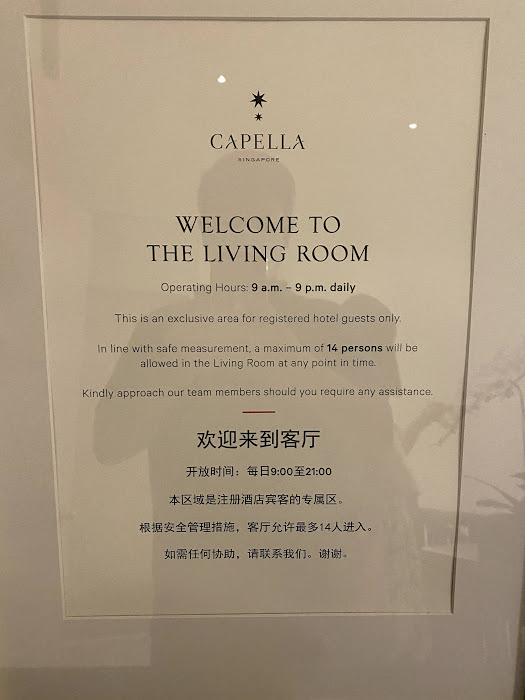 We had some sandwhich, cupcakes and bread with nutella (highly recommended) and of course coffee and tea to go with.
Facilities
Pools are open but limit to 16 guests and 2 hrs time slot. We did not use the pools as it was raining during our stay. The gym is available for use and it is well equiped.
Breakfast at The Knolls
During check-in, you will need to decide on your breakfast timing. The breakfast time slot is in an interval of 30 mins but then who can have a full breakfast within 30 mins period. I think my duration is close to 1 hr and the staffs are quite ok maybe because It quite empties during my stay too.
You can choose anything or everything from the menu. 2nd servings are always welcome.
Dim sum and wantan noodle are horrible but the rest are wonderful.
In-House Program
Unfortunately, I was not able to book any in-house program as it was fully booked one month ago. Those got stay coming up better call in to book first.
Nevertheless, I attached their programs in here.
Capella_Resort_Brochure_Sept_2020_1
Overall Experience
I enjoyed my stay over the 2 days and it was so relaxing and away from the city. The services are world-class but the price is also on the high side. Given a choice to stay here for one more night, I'll prefer to stay at St Regis for 2 nights instead.