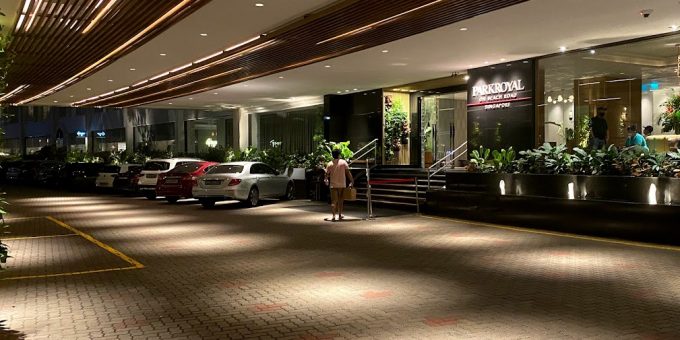 Located at Beach Road, the hotel is easily accessible by bus or MRT. The bus stop is directly in front of the hotel while the nearest MRT will be Bugis station and walking will take about 10mins.
Those driving can park directly outside the lobby but slots are limited. Alternative there is another multistorey carpark located behind the hotel.
Enter the glass door will be safe entry check-in follow by the check-in counter on the right. There are a total of 4 check-in desks with two for member's priority lane.
As I'm there at 9 am, there is no queue thus check-in was fast and benefits were clearly explained by Mr Alan as shown in the photo below.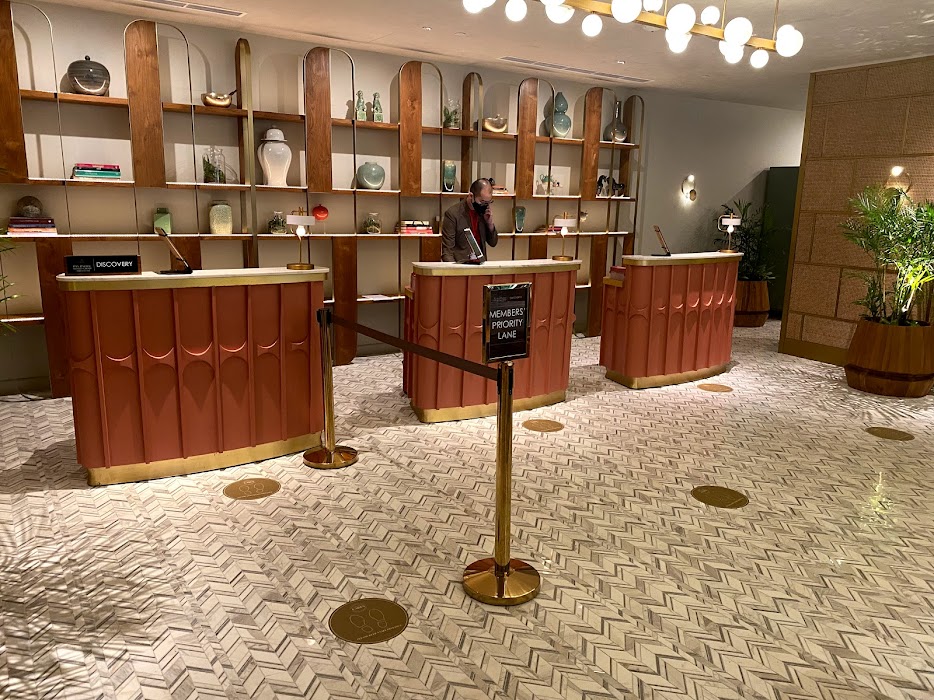 The lobby is spacious and plenty of sitting areas are available in case the queue gets long and kids are tired. Teddy bears are cute but better not to hug them.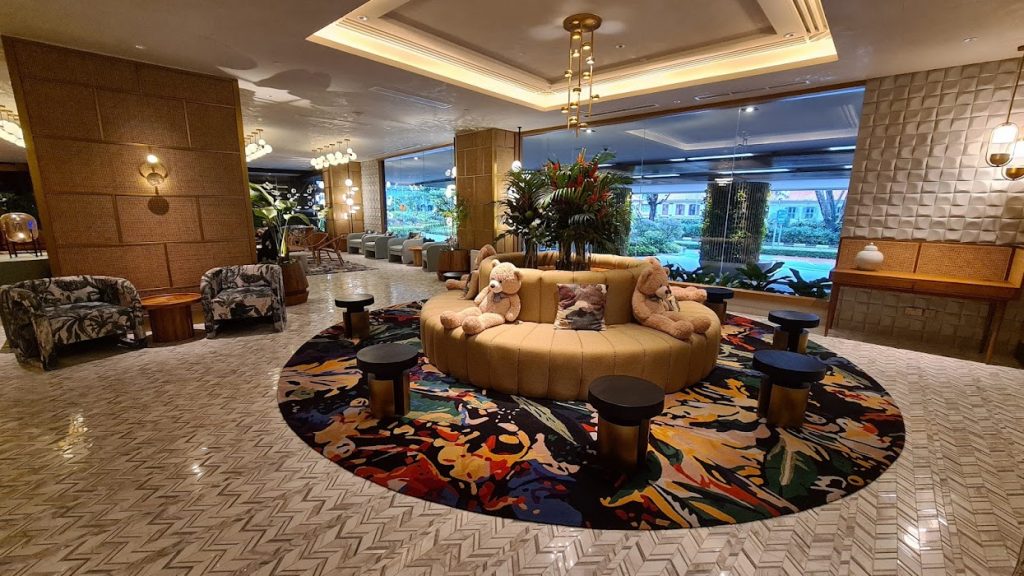 Club Deluxe Twin
I booked a twin room and the room measure 35sqm with a city skyline view. Technically the room is facing towards the Bugis area.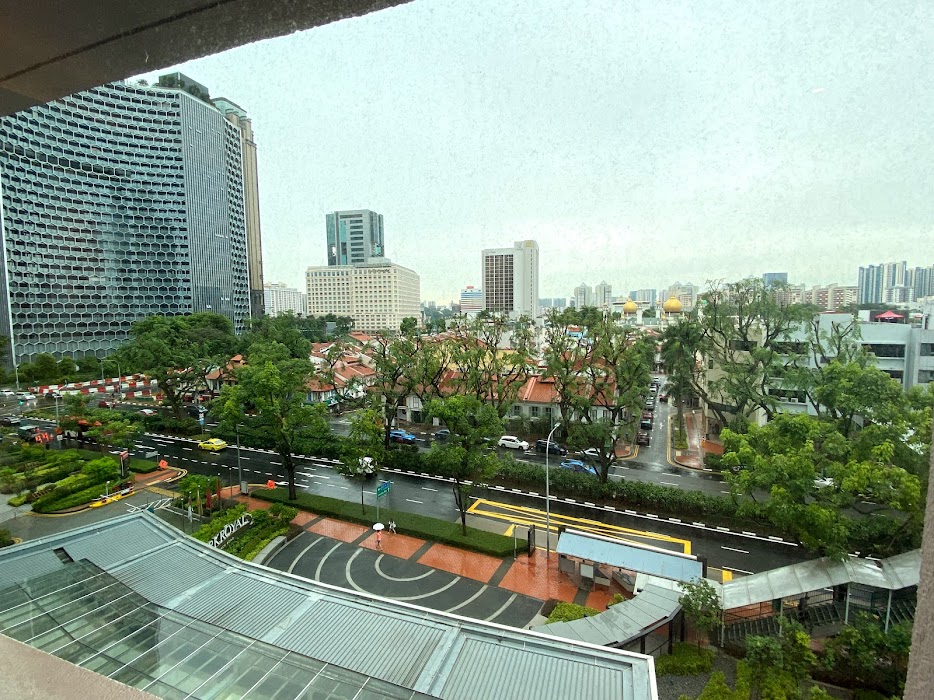 The room is simple but meet all the needs. Upon entering, the wardrobe is on the left and the toilet on the right.
Beside the wardrobe will be the Nespresso machine, glasses, kettle and an empty fridge.
The toilet is a little small in size for my linking. The sink tabletop is greyish and as part of going green, a filter water tap is there for you to refill your drinking bottles.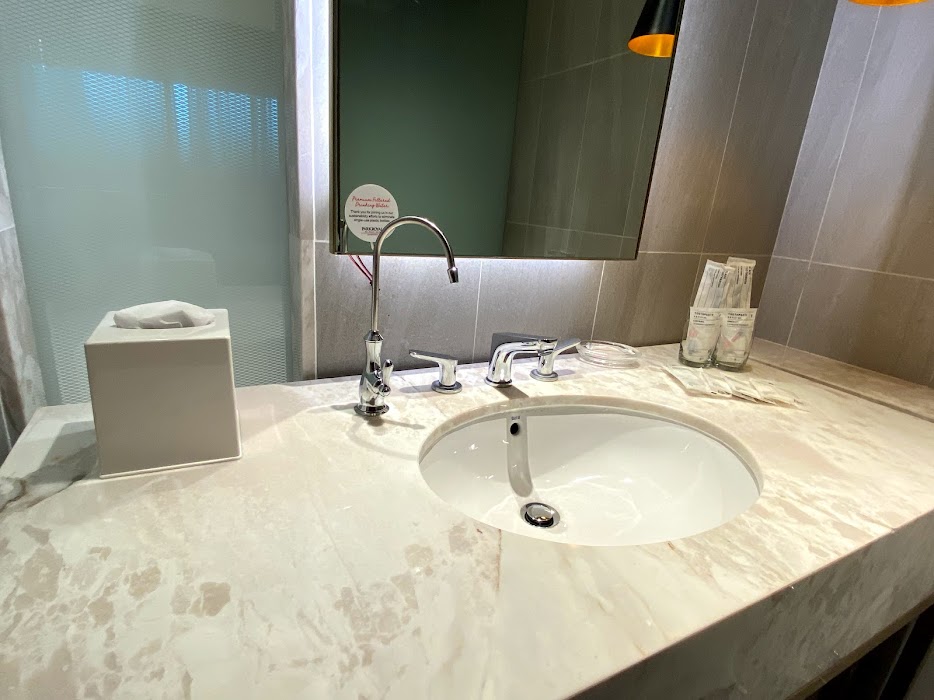 The shower area comes fitted with a mounted and handheld showerhead. Shampoo and bath gel are mounted on the wall instead of those that are normally in a small bottle.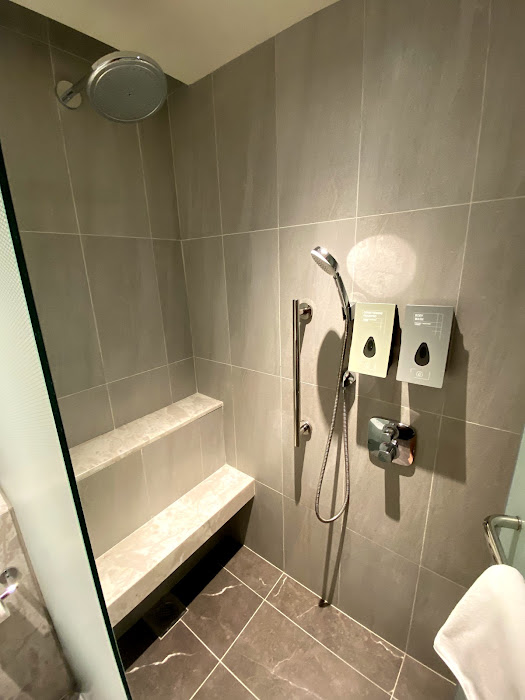 I don't remember the fragrant name of the bath gel but I can say that I actually like it a lot.
The bed is twin super single size. The room is very brown and with connecting rooms. Those bigger families will be able to get the connecting room if needed.
Overall the room condition is dated and due for renovation and reminds me of Hilton. Two chairs and a coffee table in the room are just nice for dining needs.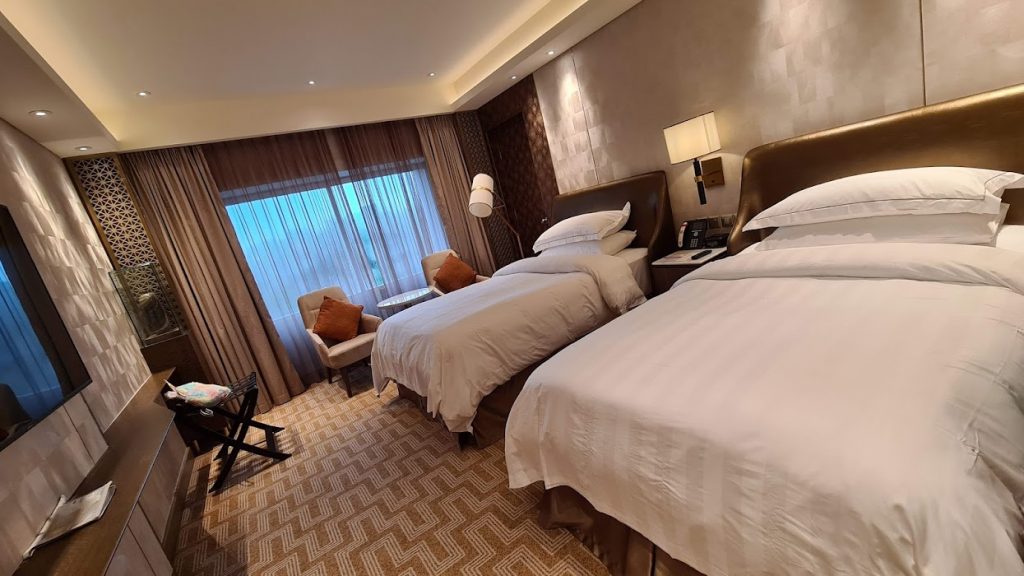 Welcome snacks from my GHA status. Much better than Parkroyal Pickering which gave me some fruits that seem to be leftover from the breakfast session. At least the fruits from Kempinski are much well presented.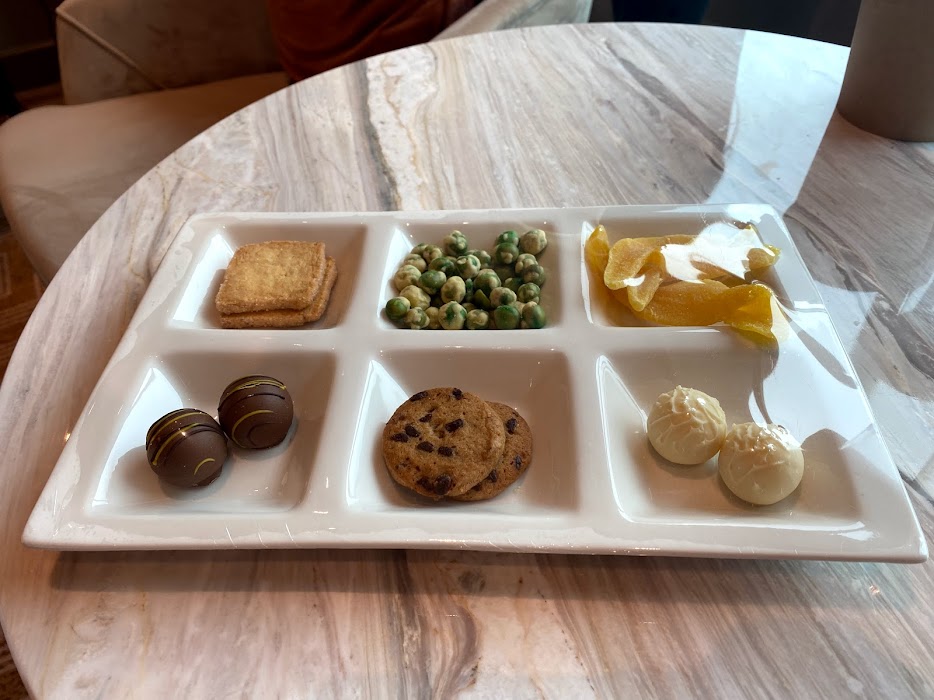 The room size and view is nice but something I noticed is the room is very dusty. Not sure if they even did vacuum or just change the bed sheet without vacuuming. You can see the amount of dust settling on top of the coffee machine after a while I checked in.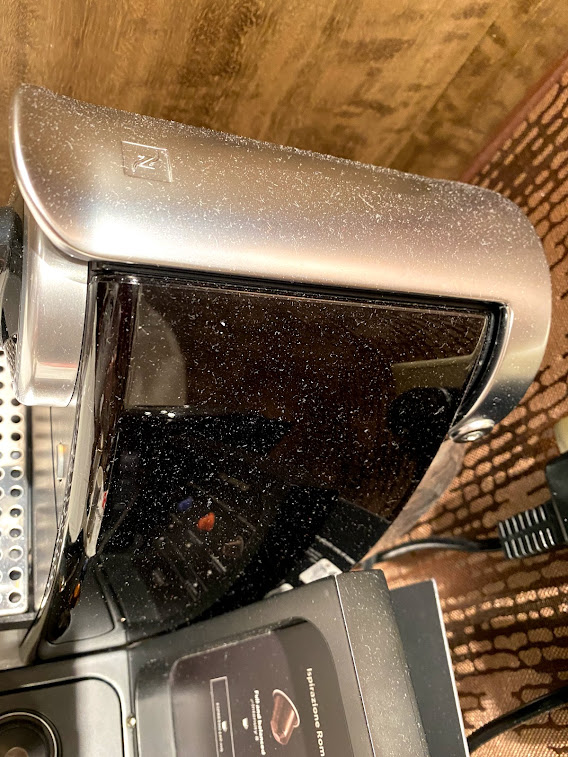 Swimming Pool
The swimming pool is located at level 4 and will require a bit of walking. It is operating from 7 am to 8 pm daily.
Swimmers will be delighted with the pool size as it is half Olympic size and enjoy the view of Singapore flyers and the downtown skyline.
Be careful when using the kid's pool, my child got a cut on her feet. I suppose is due to age and the tiles chipped.
Gym
The gym is located alongside the pool. Operating timing is similar to the swimming pool.
It is well stock with state-of-the-art fitness equipment and if I'm not wrong, there's a personal trainer available.
Parkroyal Club
As part of Collection room perks, Guests will be entitled to all-day snacks and refreshments. The timing will be from 10.30 am till 5 pm.
You may dial in to place your order or if you are near to club desk, you can also order thru them.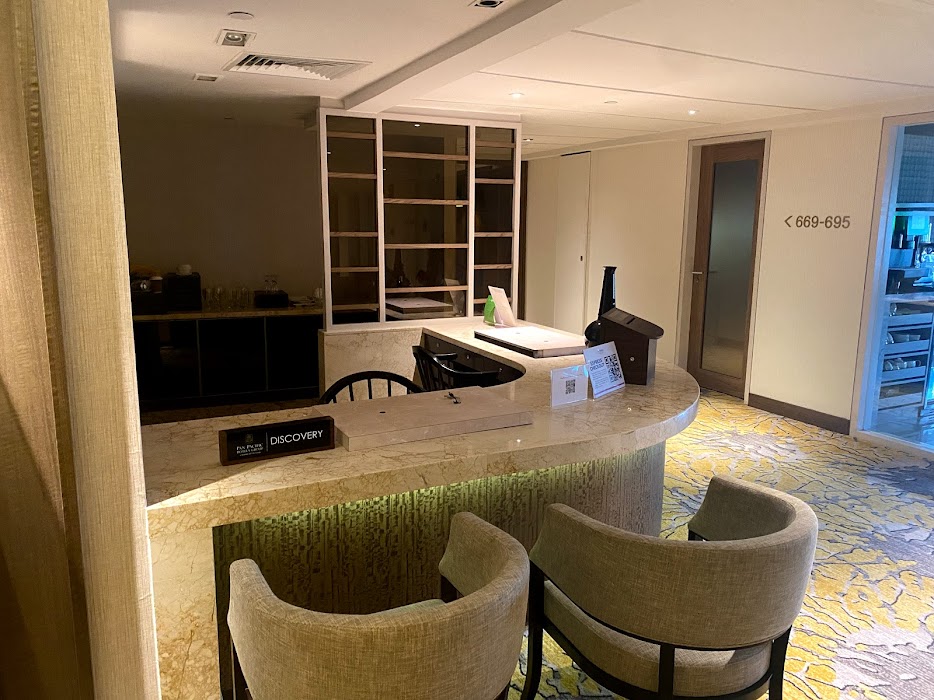 Unfortunately, the lounge is still not in operation due to covid restriction. Nevertheless, here's how the lounge looks like. It will be nice to slack at the cosy lounge.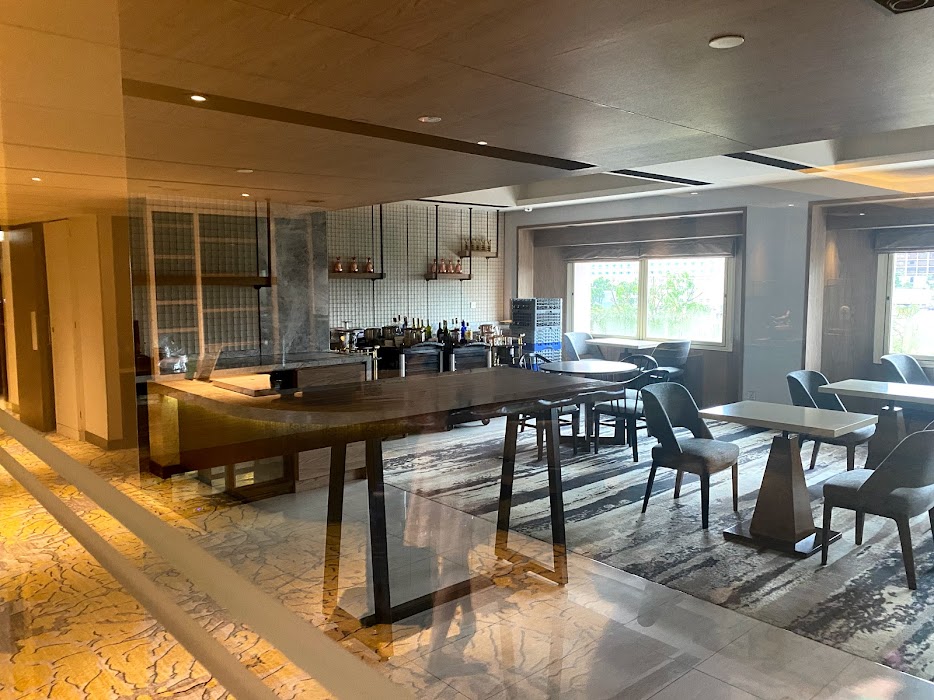 Daily refreshments are unlimited and can be requested when you like to have them. Do note that it might take up to 15 mins for them to send to your room.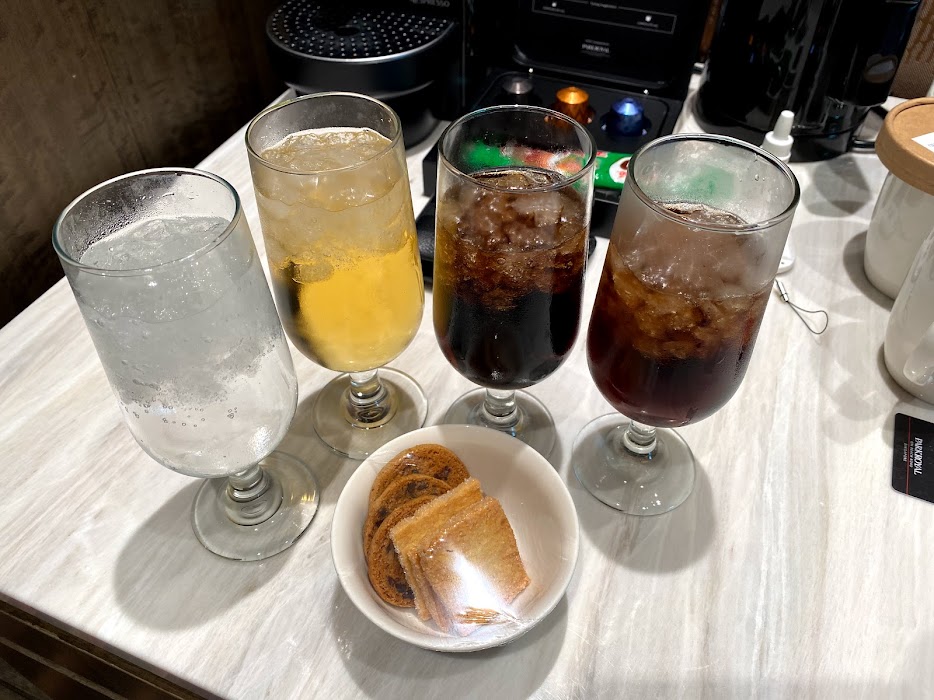 Evening cocktail and bento will be sent to your room. The bento is nicely plated and deep-fried food isn't oily and salad is refreshing. The kueh with coconut shaving is decent too. Overall it's nice.
I did not ask for a refill but I heard that it's possible to have another serving.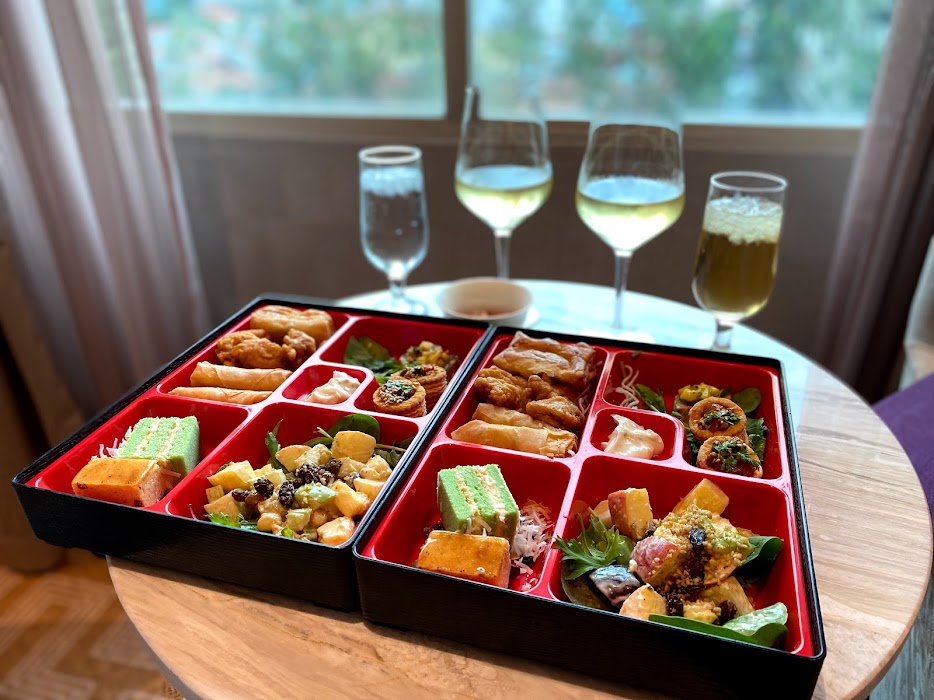 Drinks will be served by a push cart. Choices are limited and no menu for you to see and order. Personally, I also didn't know what to order. End up its white wine for the night.
The staff will be going round to serve other guests. For the night, they will ring your bell thrice to refill your drinks.
Breakfast @ Ginger
Breakfast is disappointing. Queue at 9.30 am and was seated at 9.50 am. No asking if I wish to have any hot drinks like coffee or tea. Food was served lukewarm and hardly had time to order a second serving due to the food took 30 mins to prepare and served.
The menu is as below. Choices are limited but one can tell they are trying to be generous by adding "lobster" into their dishes.
Slide to view the food we ordered
Conclusion
The good
Centralize location
Breakfast looks atas
The bad
Dusty room
Slow service at Breakfast
Will I go back again? I doubt so. I will top up a little bit more to enjoy my stay at Pickering.