Set amidst 15 acres of lush greenery, Shangri-La Hotel, Singapore, is a place like no other. The other property that I can think of will be Capella at Sentosa.
About the Garden Wing
Discover a nature-inspired family-friendly resort experience for the perfect getaway at the Garden Wing. Standing in the heart of the hotel's 15 acres of landscaped gardens, it is an abode of serenity and tranquillity that makes it the perfect hideaway for families and leisure travelers. All 158 spacious guestrooms and suites have a balcony that overlooks lush greenery or the hotel's expansive swimming pool. Enjoy the soothing sounds from the cascading waterfall, or watch the koi swim gracefully in the ponds.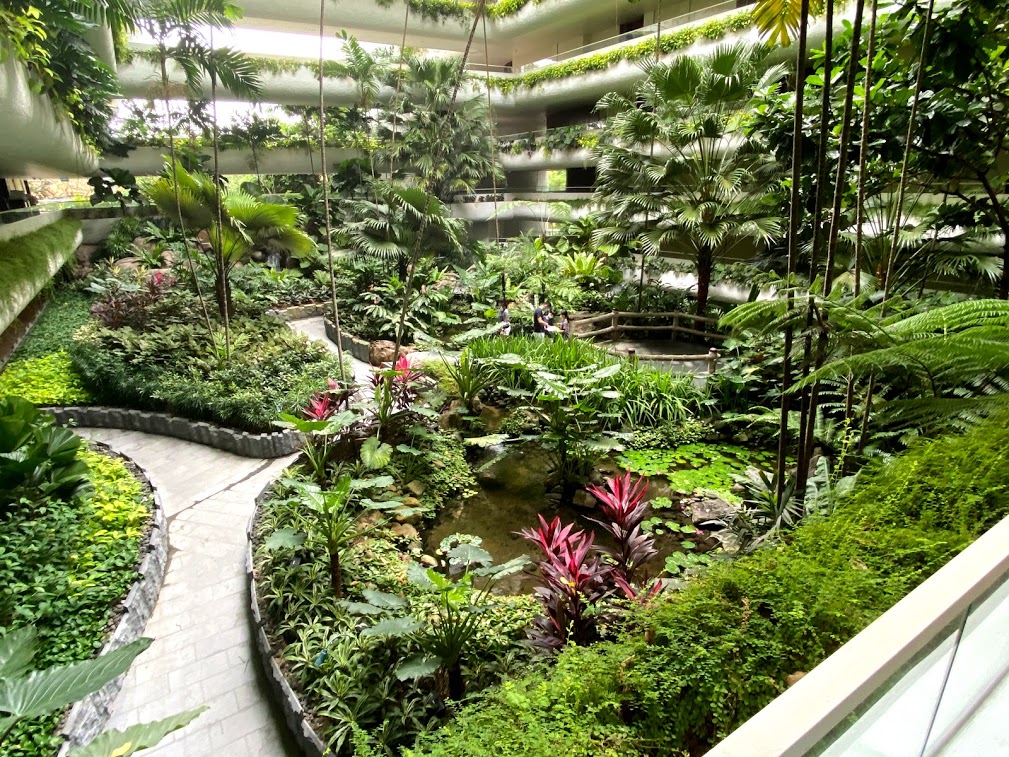 Enjoy the soothing sounds from the cascading waterfall, or watch the koi swim gracefully in the ponds.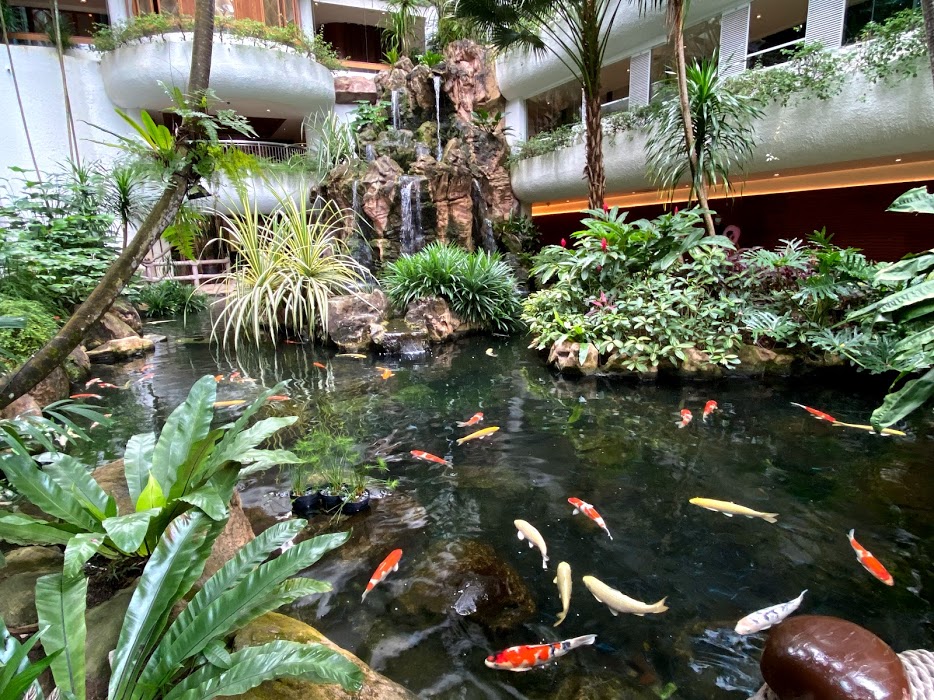 Checking-in
When I arrived at 1 pm, there isn't any queue form up for check-in. You are required to complete my health and travel declarations for Covid reasons.
The room was ready at 1 pm and key cards collected. It is recommended to make a booking for Bud or Splash zone as early as possible as the slots available are quite limited.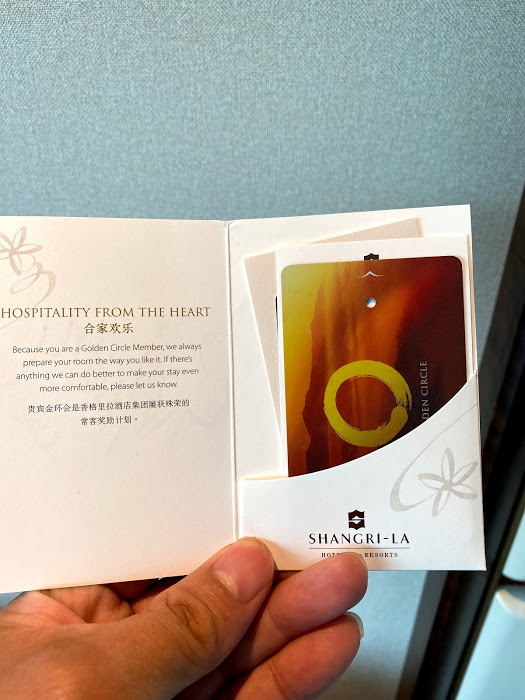 Garden Wing Deluxe Pool View Room
A cozy sanctuary with rich nature-inspired interiors and inviting views overlooking the pool. The Deluxe Pool view room is 50 sqm in size with Nature-inspired interiors with a private balcony for pool view and not enjoying the sun while reading a book.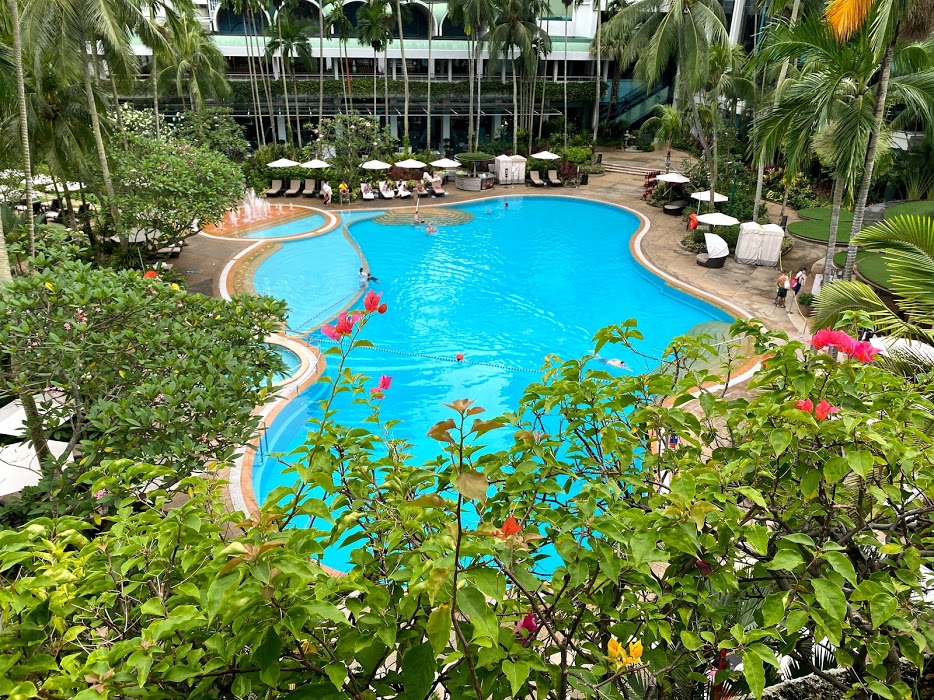 The room is spacious and plenty of rooms for the kids to play and move around.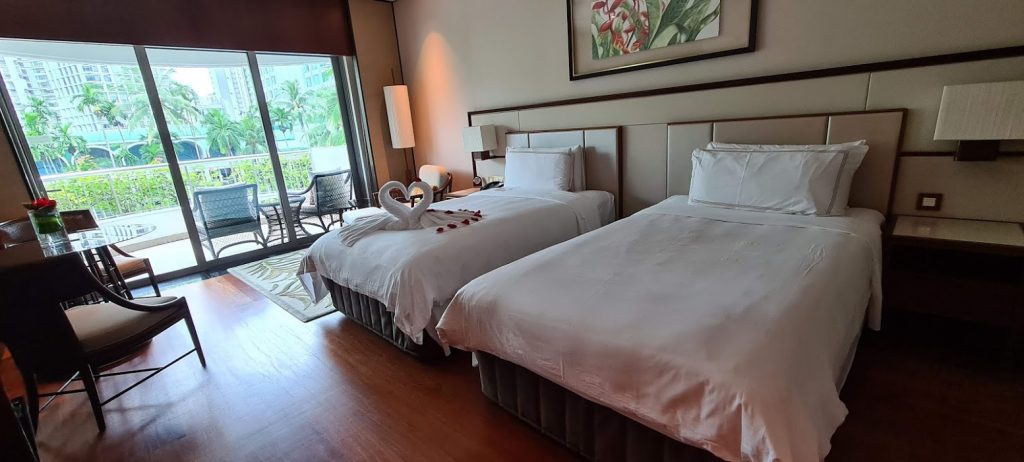 Care kit were provided containing hand sanitizer, antiseptic wipes and face masks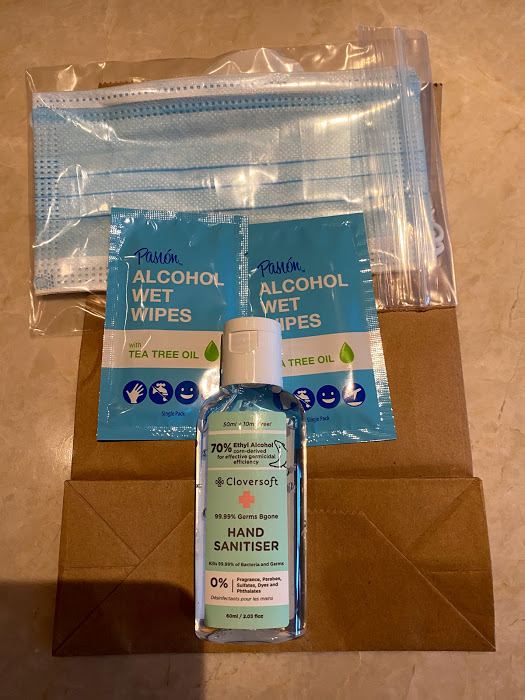 Kids amenities and kids toy from Lego was given if you checked in with a young kid.
Nespresso coffee machine and selections of tea and coffee were available. Some dried fruits and bottles of drinking water were available on the table.
As it was our Wedding Anniversary, the hotel prepared a chocolate cake and a greeting card. The fruit platter was supposed to be from Golden Circle Jade status from the Amex Platinum card.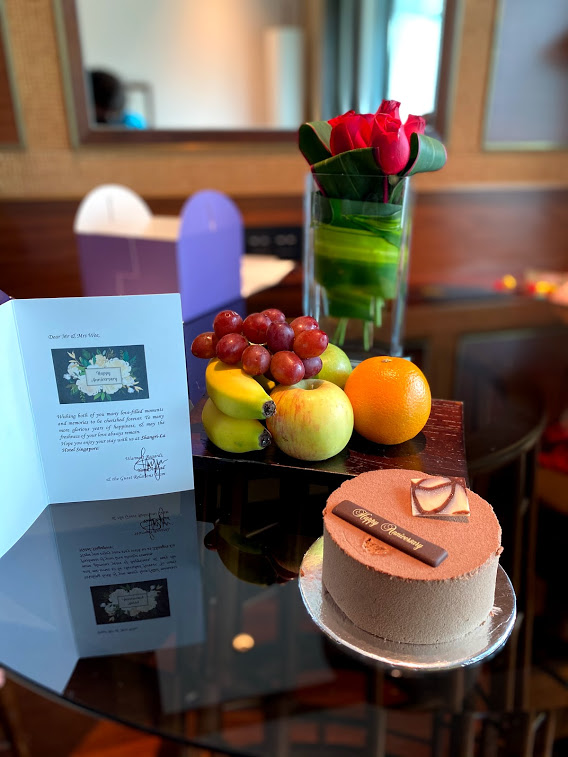 The bathroom comes with a bathtub and the standing shower is separated from the bathtub which I like to be in this way instead of cramping both facilities together. His And Hers Sinks available so no rush to use the sink in the morning.
Swimming Pool
The swimming pool is surrounded by lush greenery and there isn't a need to pre-book your slot as it's base on first come first serve. The pool measure about 40 by 20 meters and can house 50 persons. A plus point for parents going for a swim with kids is that there are lifeguards available.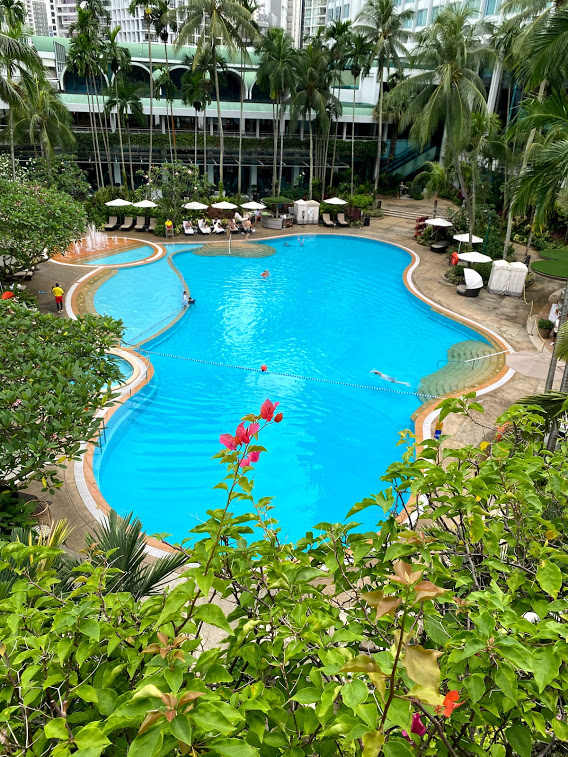 Buds and Splash Zone
We didn't manage to book a slot for buds and luckily we managed to book a slot for Splash Zone for the following day. Admission is free and the only adult is only allowed to enter if you are accompanying your kid.
Splash zone is 1,300 square foot space with specially designed aquatic amenities and six unique water play areas. This all-new water play facility will take families on a whole new wave of adventure. From meandering around lazy rivers to sliding down vertical drops on the slides, splashes with water sprouts and jet cannons, to shallow wading pools for aspiring little swimmers.
Conclusion
It was a fun and wonderful stay with the property. The kids enjoyed Splash Zone while the adults enjoyed the pool. The lush greenery surrounding provides a calm and relaxing environment making the body relax and being stress-free.