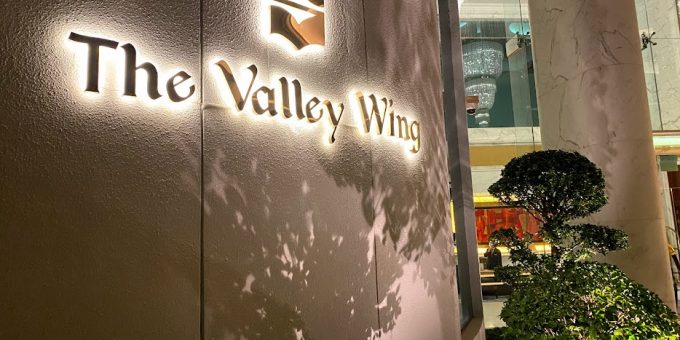 The accommodation of choice for heads of states, captains of industries and luxury travellers, the Valley Wing epitomises lavish accommodation in Singapore.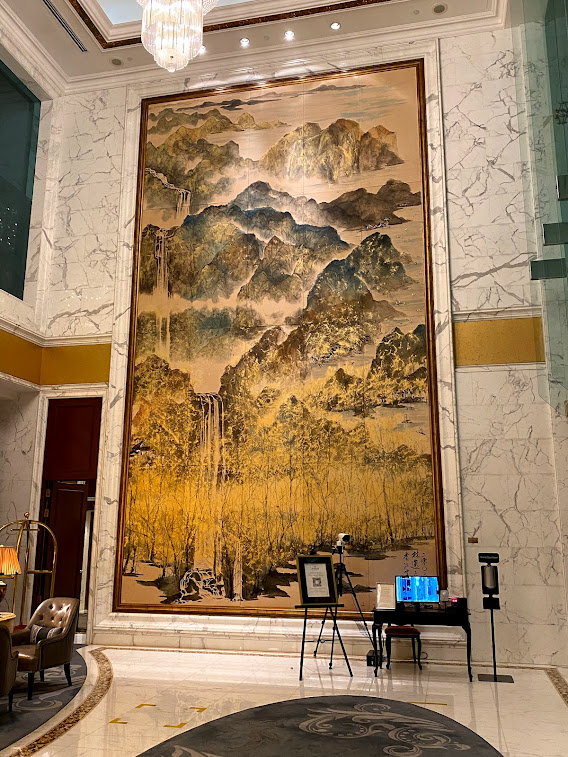 Upon entering the lobby, a scenic painting of mountain and golden tung trees, exuding a fine picture of peace and tranquillity.
This elegant wing's exclusivity is experienced as soon as guests arrive through a separate entrance for a private arrival and departure at the Valley Wing lobby. Located within the same building is a private lounge reserved exclusively for Valley Wing guests.
Checkin
Valley Wing is one of the towers within Shangri-la. The other two towers will be Tower Wing currently is for SHN and Garden Wing which I reviewed before. Guests may enter through a separate entrance for a private arrival and departure but the car park lots are quite limited and it's first come first serve. Once full, you will need to park at Garden Wing and walk over.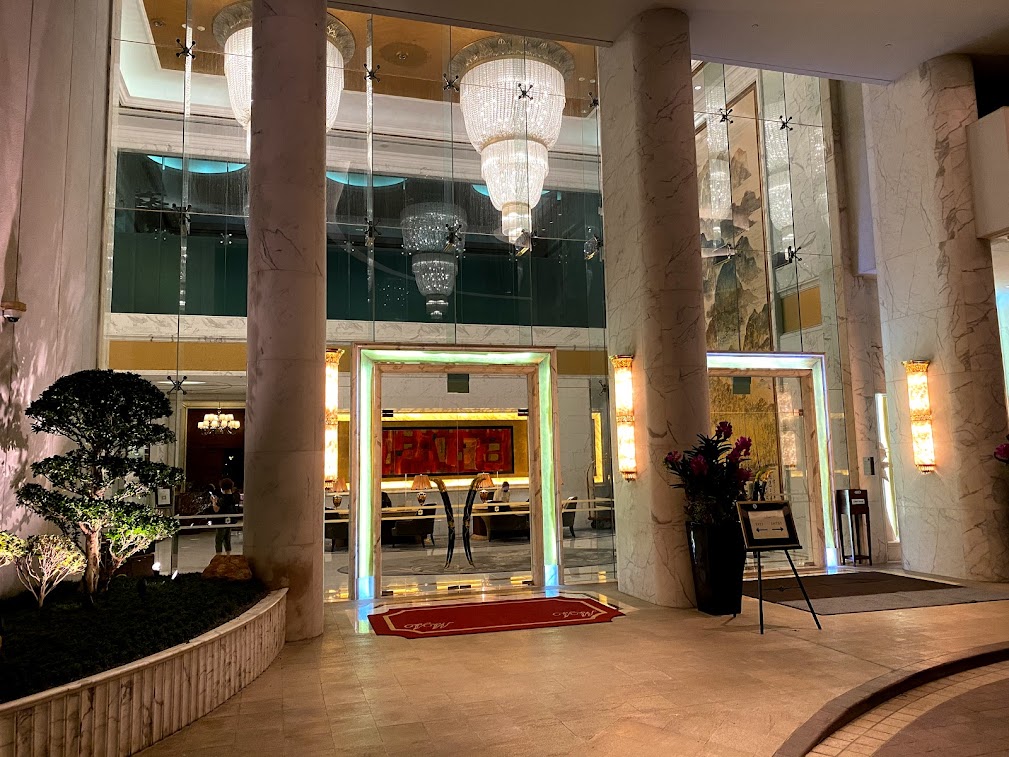 The Valley Wing is built with marbles flooring and walls. Chandeliers give an additional elegant feel to the property.
I reach around noon and my room was ready although the normal check-in timing was 3 pm.
As part of safe measurements, the check-in desk is installed with plexiglass dividers.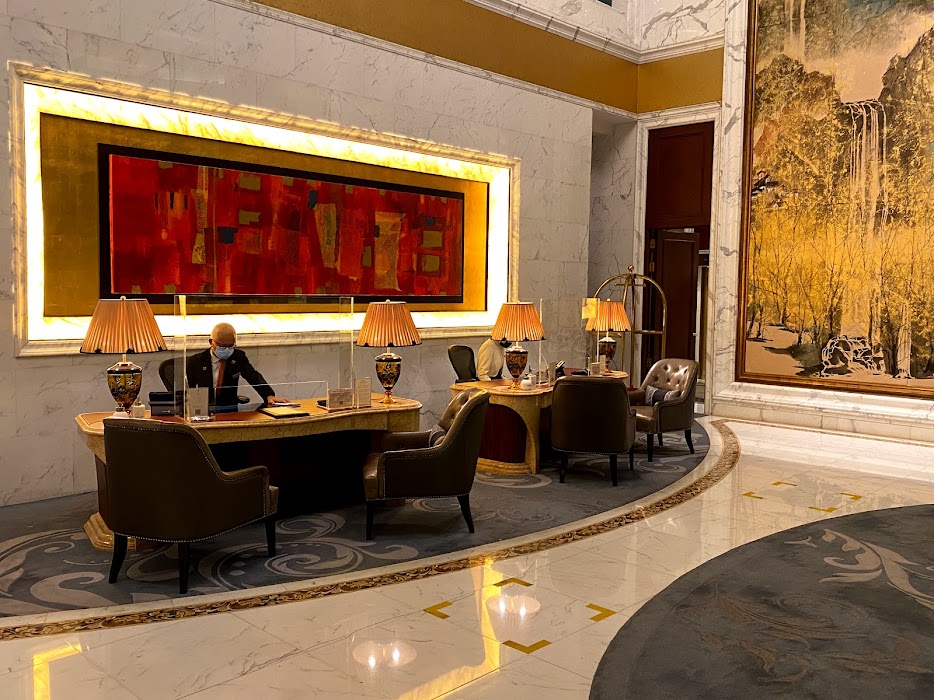 Valley Wing Deluxe Room
The room is 57 sqm and it was a city view room. The city view will be quieter but the pool view will be more relaxing to have for the view.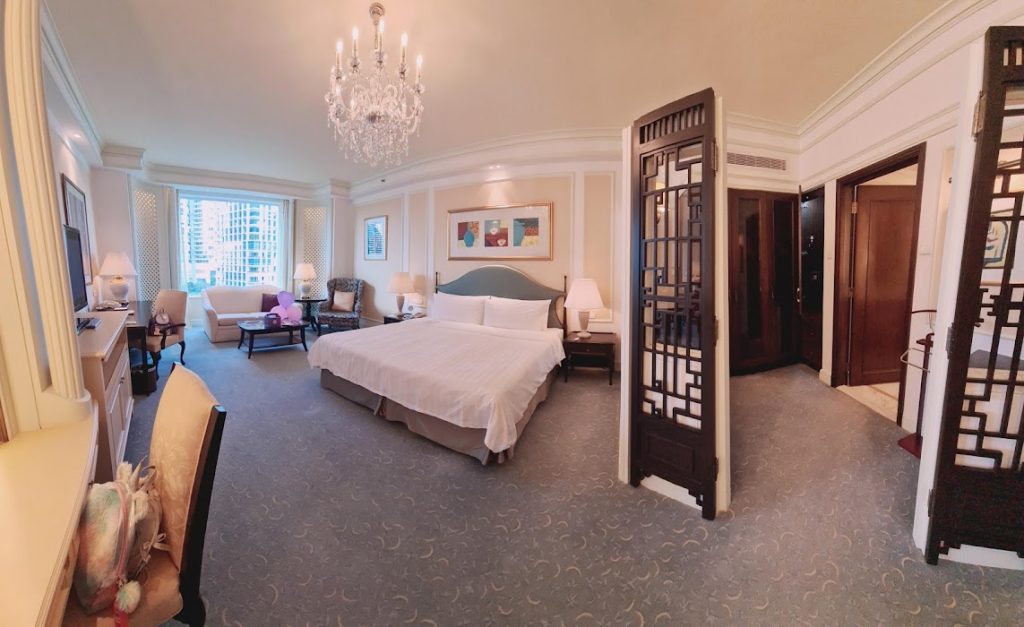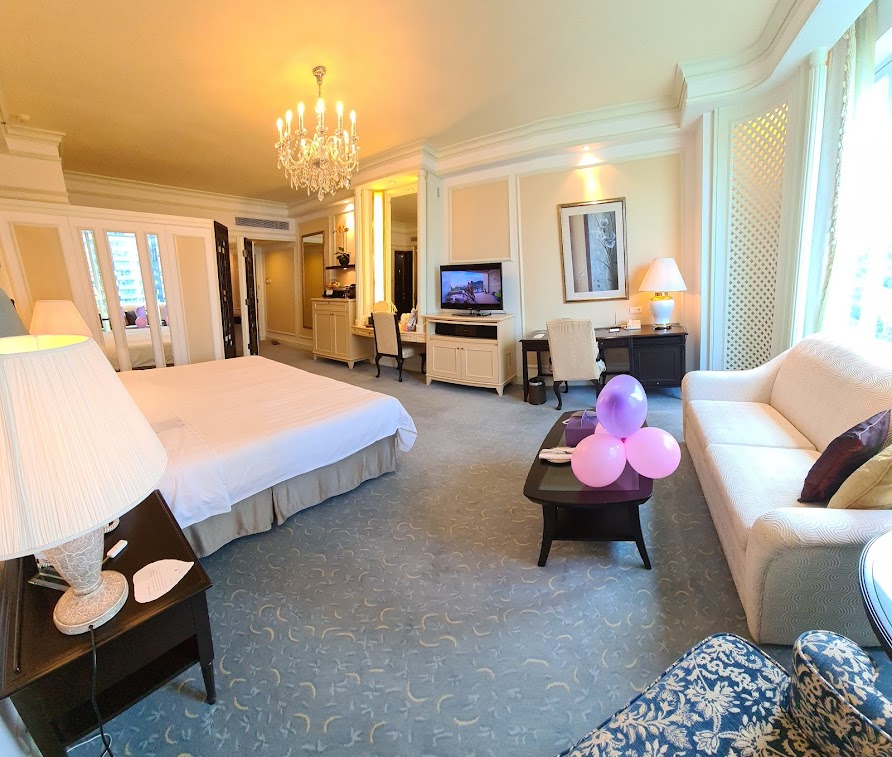 Entering the room, a full-length mirror is on the left followed by a cabinet where the fridge, teacup set, Nespresso and welcome fruits are placed.
The toilet comes with his & her sink, individually shower and toilet bowl area. The bathtub is in the middle towards the end of the toilet.
Valley Wing is using L'occitane for their Bath Amenities.
Buds
Buds is an interactive play space for children, catering to both hotel guests (including service apartments and residences) and buds annual members.
Spanning over 1,872 square metres in total – 572 square metres indoors and another 1,300 square metres outside – the immersive and curated play space allows children to learn through play in a creative, self-directed and experiential environment, all while bonding with their parents.
It cost $18 per child for 60 mins of playtime.
Splash Zone
This all-new water play facility will take families on a whole new wave of adventure. From meandering around lazy rivers to sliding down vertical drops on the slides, splashes with water sprouts and jet cannons, to shallow wading pools for aspiring little swimmers.
Parents can look forward to lounging on the poolside decks completely worry-free, while watching their little energetic kiddos cool down from the heat. Built not only for the kids, every member of the family including Moms and Dads can come together in this massive space of fun to discover, learn and play together!
Admission is free for all guests.
Afternoon Tea
High Tea was served from 3-5 pm. Serving is refillable and while the sandwiches and the kuey are nice, the rest are passable.
Evening Canapés 
Similar to afternoon tea, nice kuey and fried food. The sushi is worse than sushi express.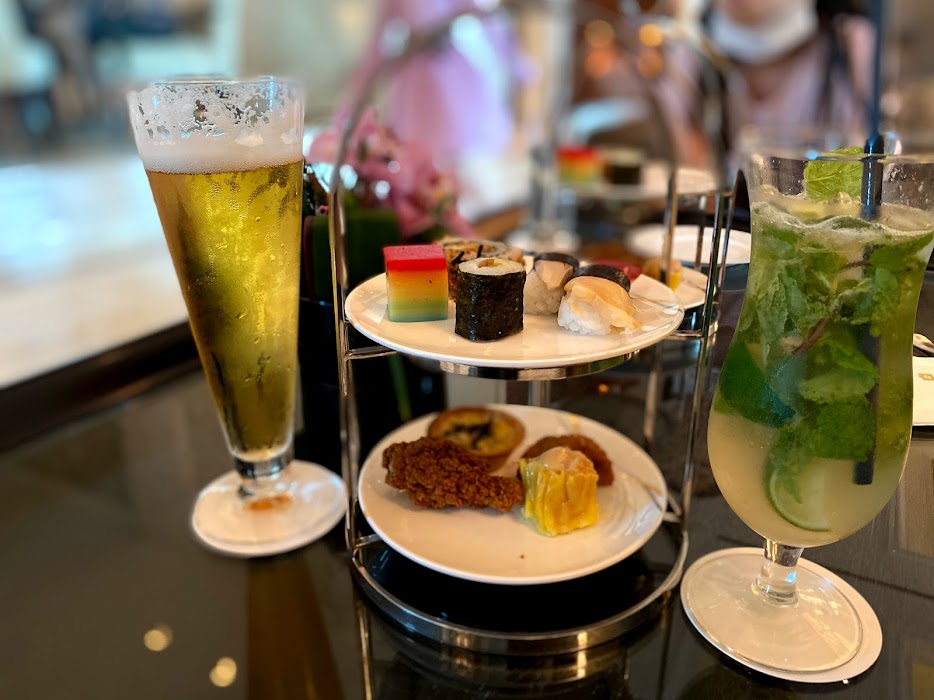 Breakfast
The breakfast during my stay was a downgraded menu, the famous few mains was removed and not able to order.
Disappointing that juices are not squeezed freshly. The only grapefruit is freshly juiced.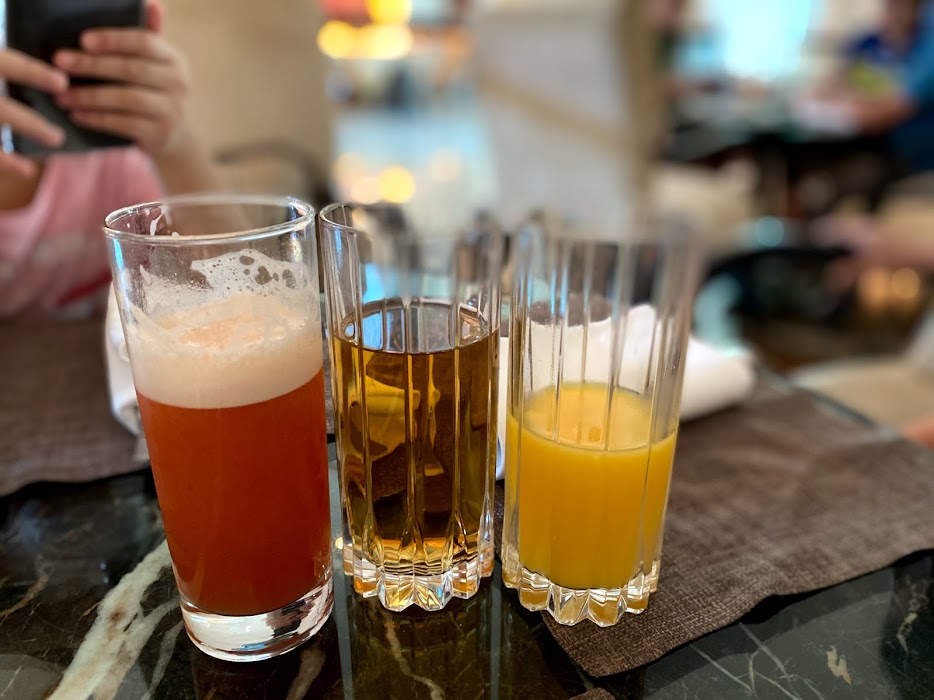 Waffles is good enough for the kids, Salmon is slightly fishy, dry laska is nice but a bit over-drying. The steak and eggs are bad without any seasoning, the best steak and eggs is still Kempinski, similar to nasi lemak.
Conclusion
The food is not something to be miss, however, the free flow of alcohol is something I'll be back for me. In fact, I got another stay coming up in December. Hope by then the quality of food will be better by then.