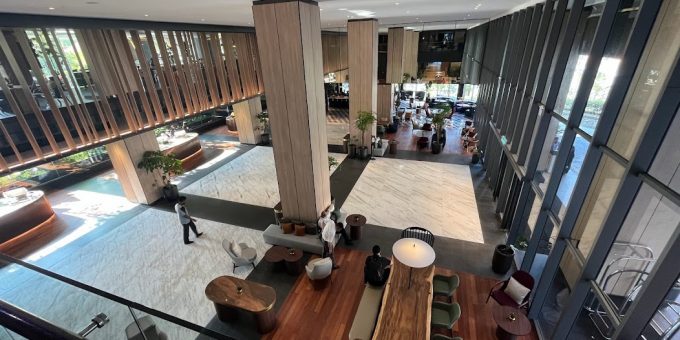 I finally got my passport after a long 2 month wait. I decided to cure the flying itch and decided to visit Malaysia Kuala Lumpur, the last I visited KL was about 3-4 years back.
Since the last visit was ages ago and ParkRoyal KL actually just completed their renovation which took over more than a year and close to 2 years to complete. I decided to book my stay with them for my 2-day 1 night trip.
Booking rates
I did my booking from GHA website and the rate was RM 427.39 which works out to be around SGD $142. The room type was the Lifestyle category and I was upgraded to the Club room with Titanium status.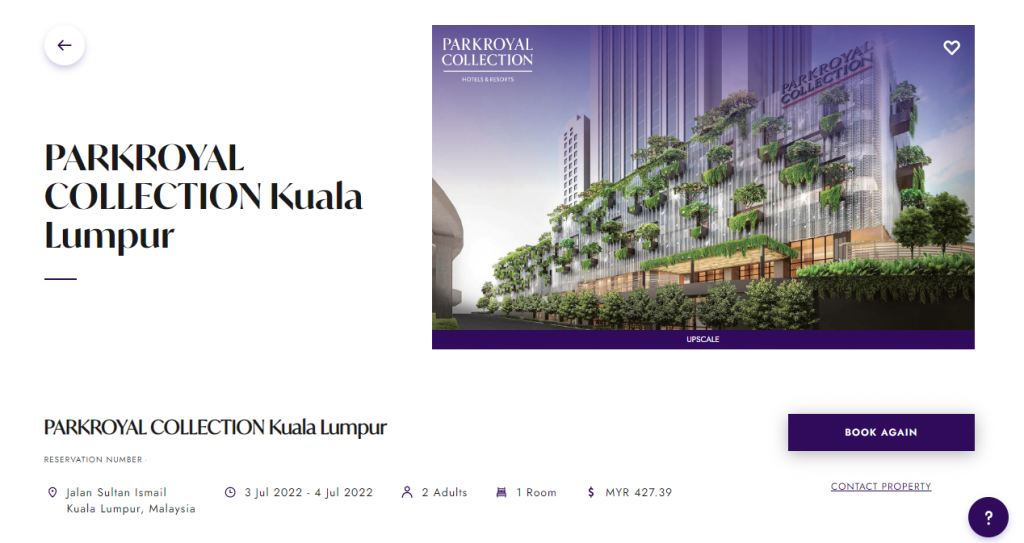 Check-in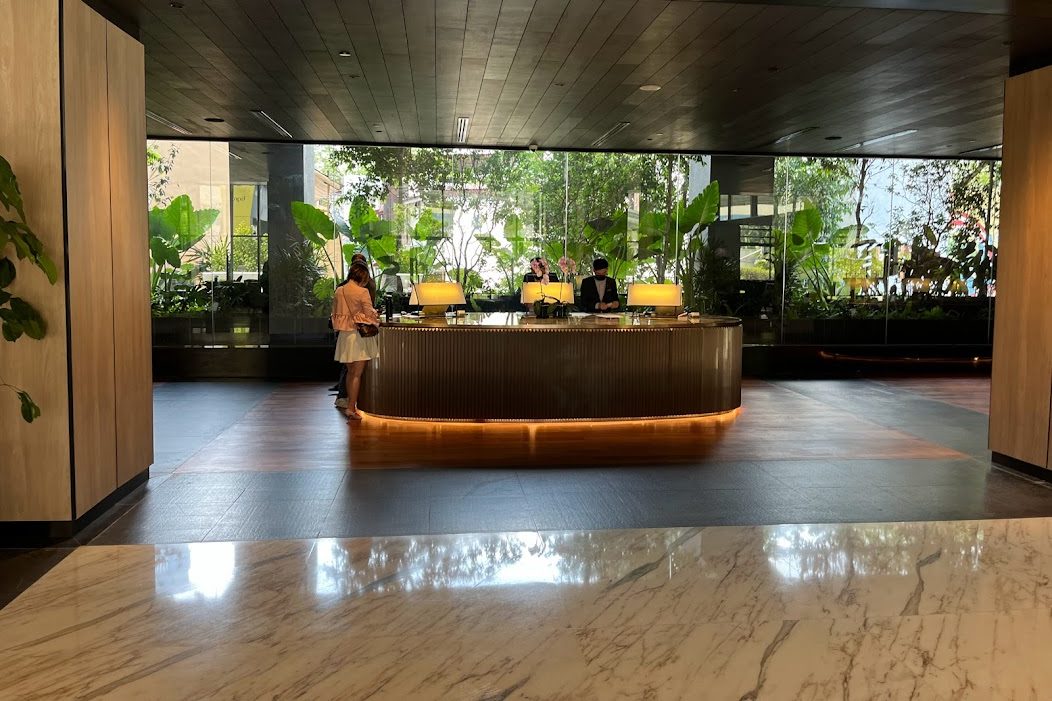 From the airport, you can book with Grab and it will cost RM 65 to reach. What I did was tag my Amaze card with Citi Rewards Mastercard to earn 4mpd without FCY fees.
Checking in was a breeze probably due to its low occupancy rates as It was newly reopened just a few weeks ago.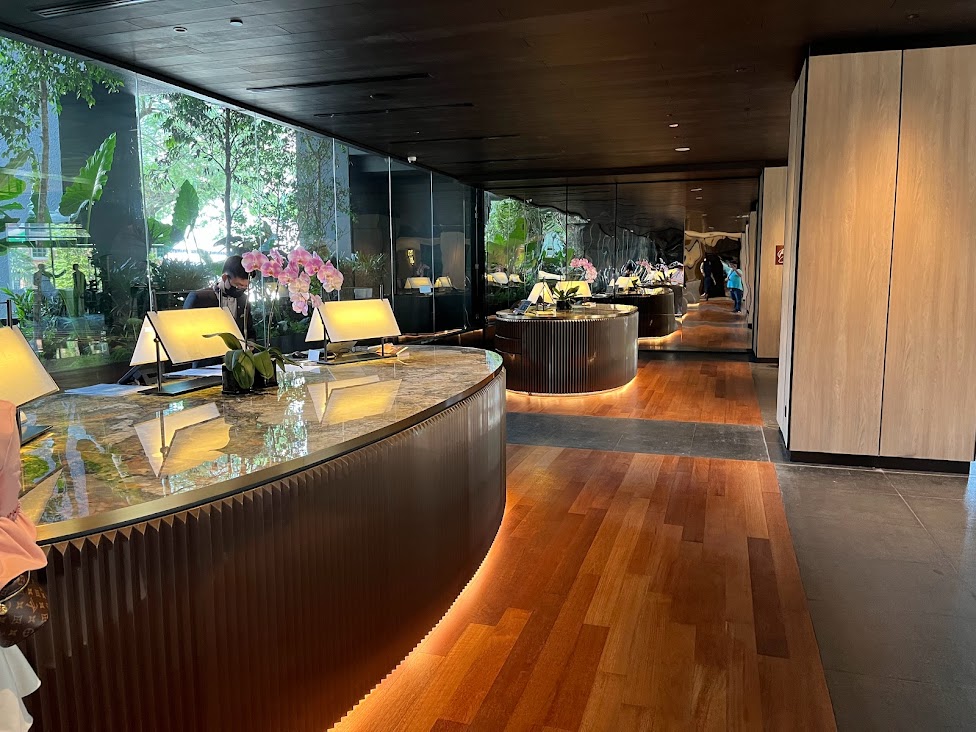 The counters were kind of open concept, Guests can choose to be at the front or side depending on their preferences.
Collection Club Room
The room is spacious at 31 sqm my room number was 520 which is obviously on level 5.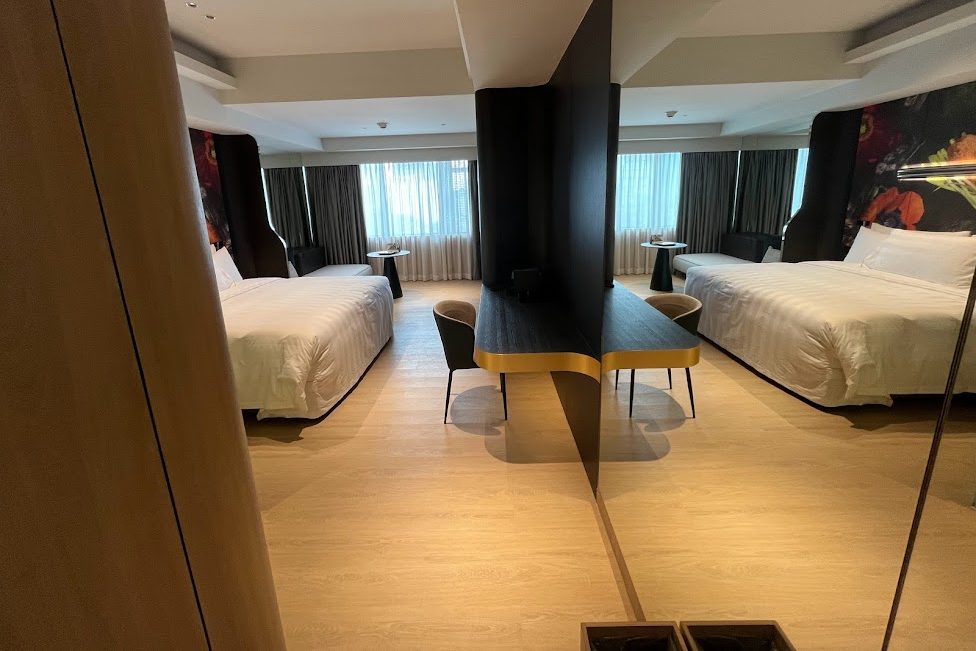 Upon entering the room, my first impression was, did I check into Parkroyal Marine Bay? The design and layout are almost identical. The full-length mirror is good for some last-minute touchup before you leave the room.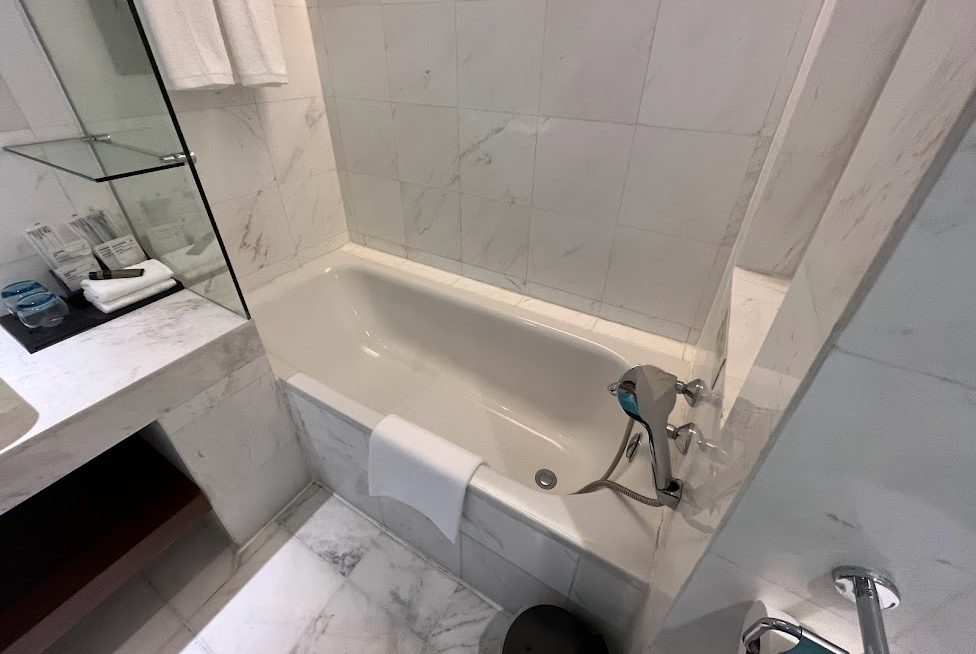 The toilet is located on the left after you enter the room and sad to say, the toilet was not renovated despite they closed for so long to do up the renovation. This is similar to PRMB where their toilets are not renovated too.
My guess is that it costs much more to do work on the toilet due to waterproofing and plumping works.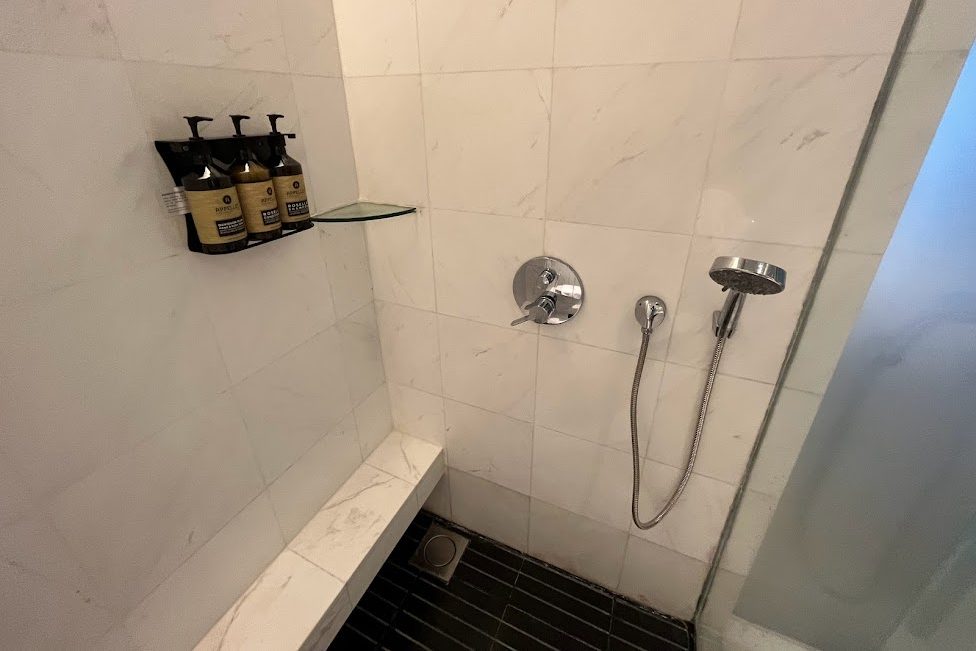 The shower room is compact and has no issue with the water pressure or hot water. I notice the shower head is placed at a much lower height compared to all other hotels that I have stayed in.
What do you think of the purpose? I guess it's just being kids friendly.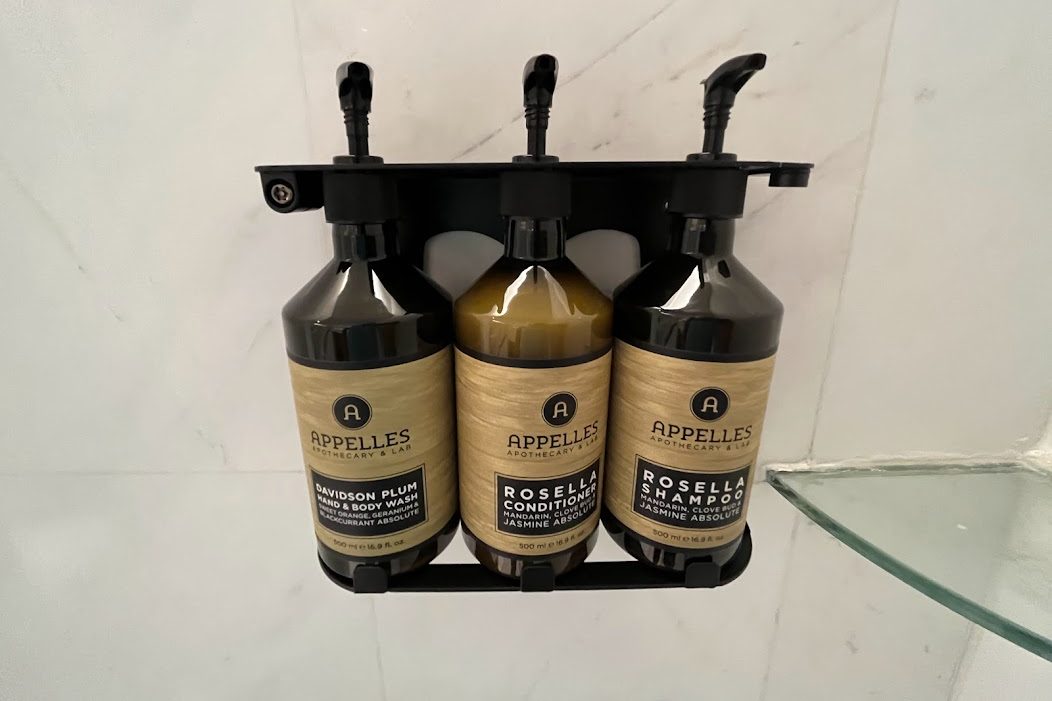 Bathroom amenities are from Appelles which is kind of a standard branding that Parkroyal uses.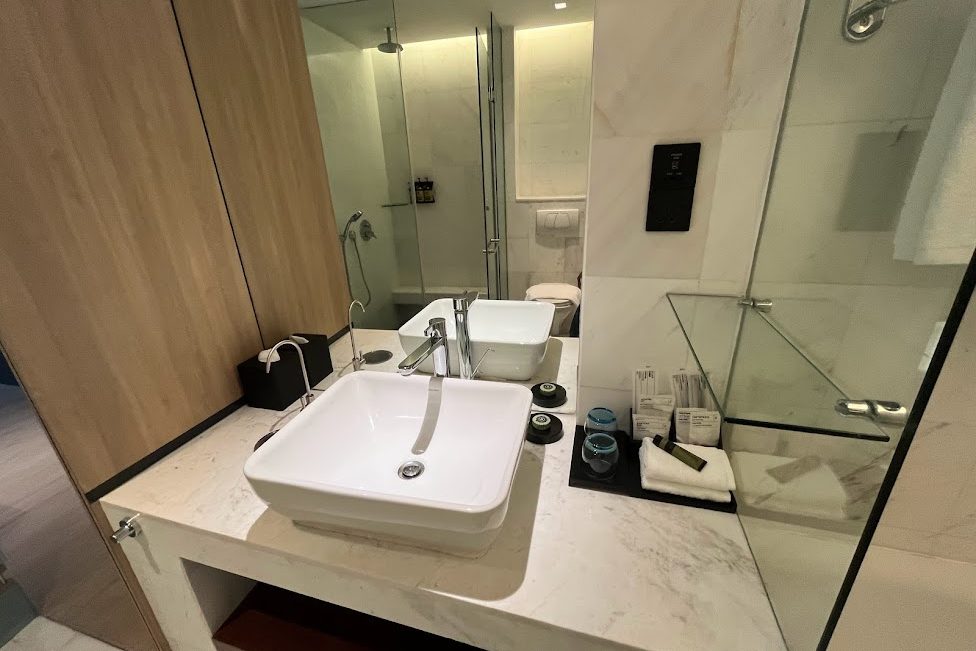 A single sink and the usual amenities can be found on the tabletop. There isn't bottled water available, you can refill your water from the nozzle which is on the left side of the sink. I checked below and it's filtered so no need to worry if it's drinkable water or not.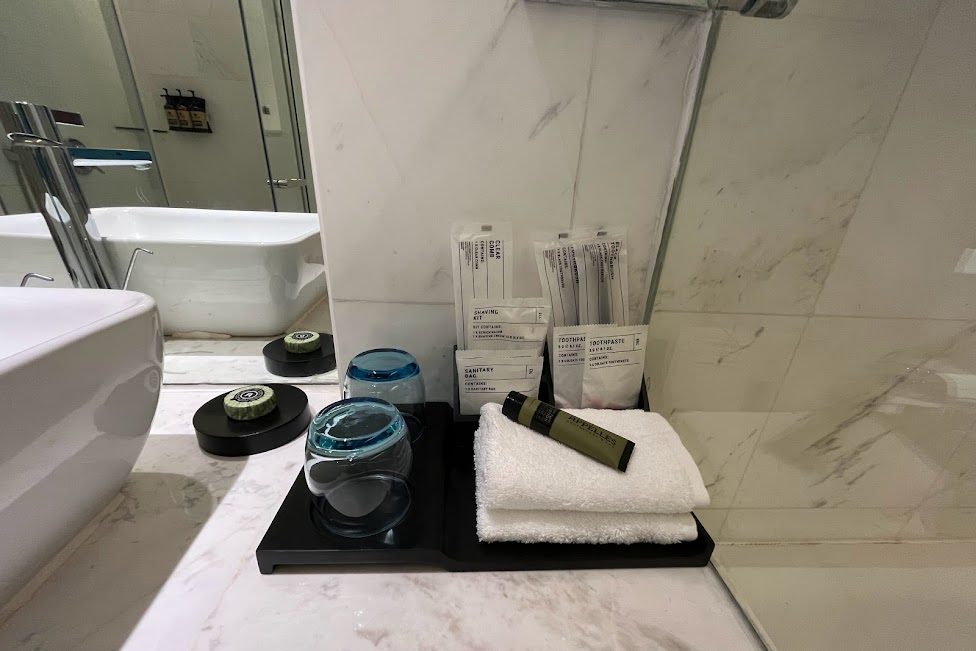 Here's a close-up of the amenities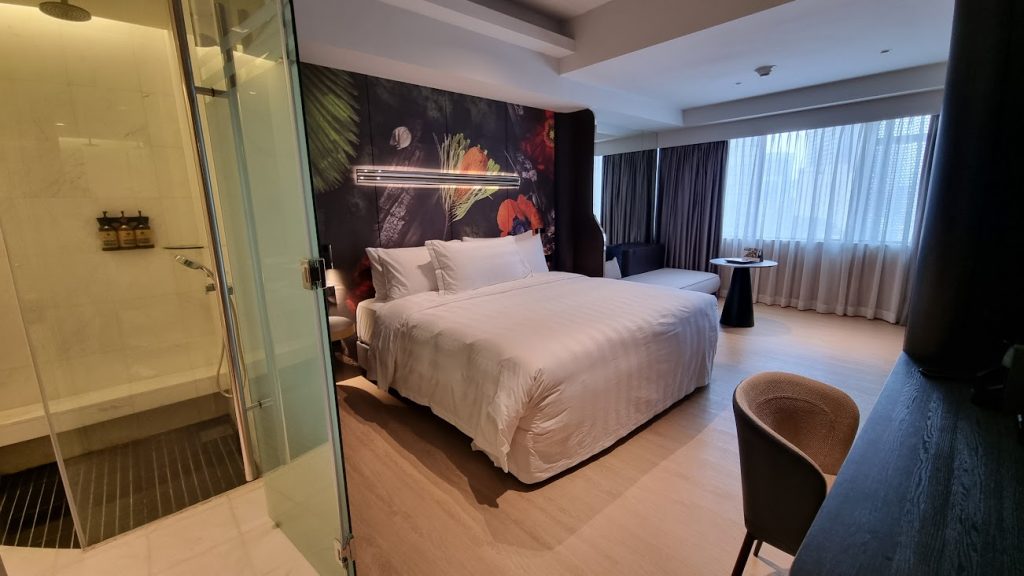 A firm king-sized bed with silkie smooth bedsheets and 5 pillows await you to have a good night's sleep.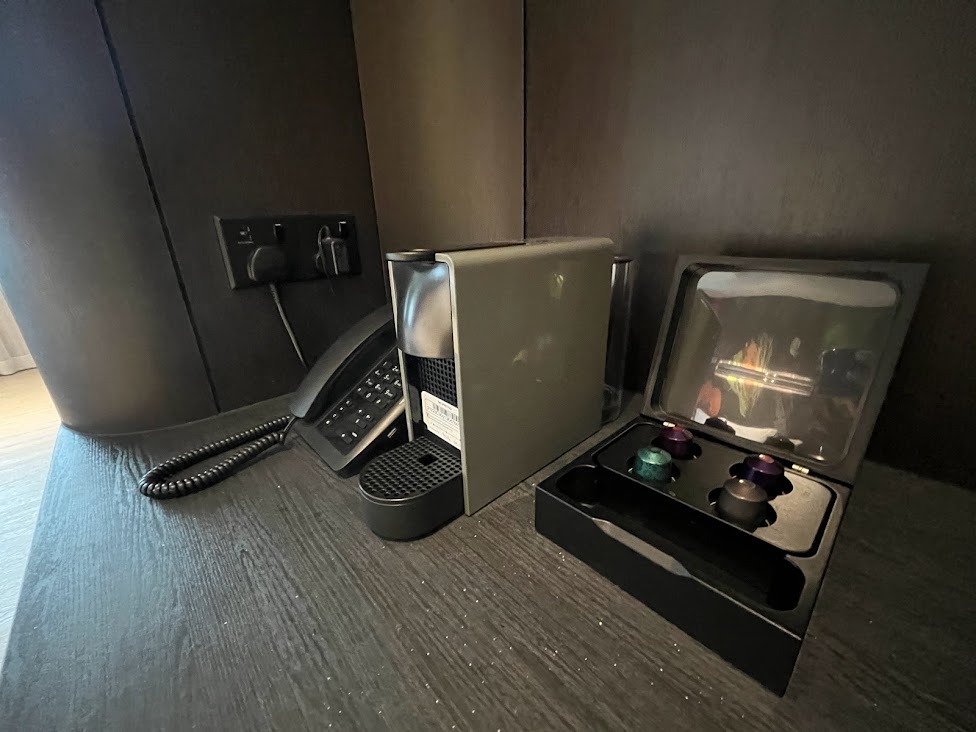 A decent working table and together there's the espresso coffee machine and desk phone.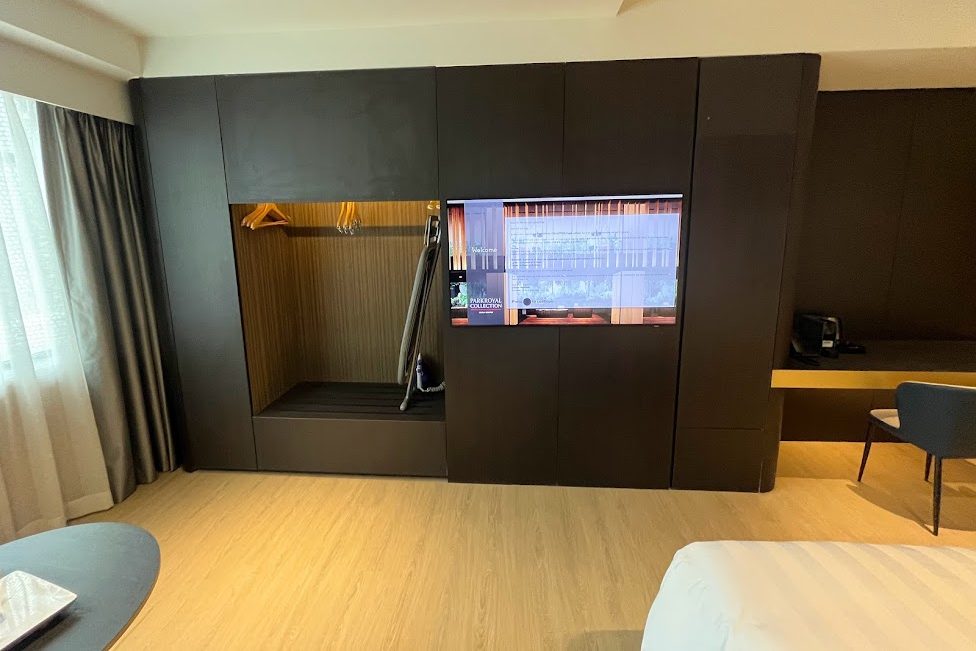 The wardrobe is compact with built-in luggage storage space. The Tv is a LED Smart television with local and cable channels, I did not try if it is able to mirror cast or not but should be attainable.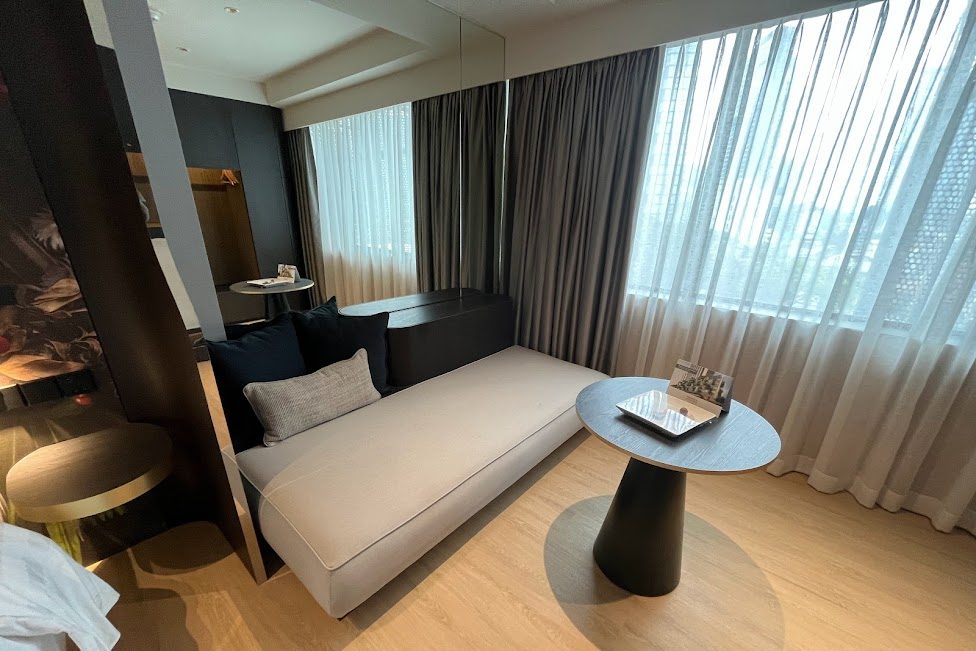 A sofa which can double up as a sofa bed with a mirror on top.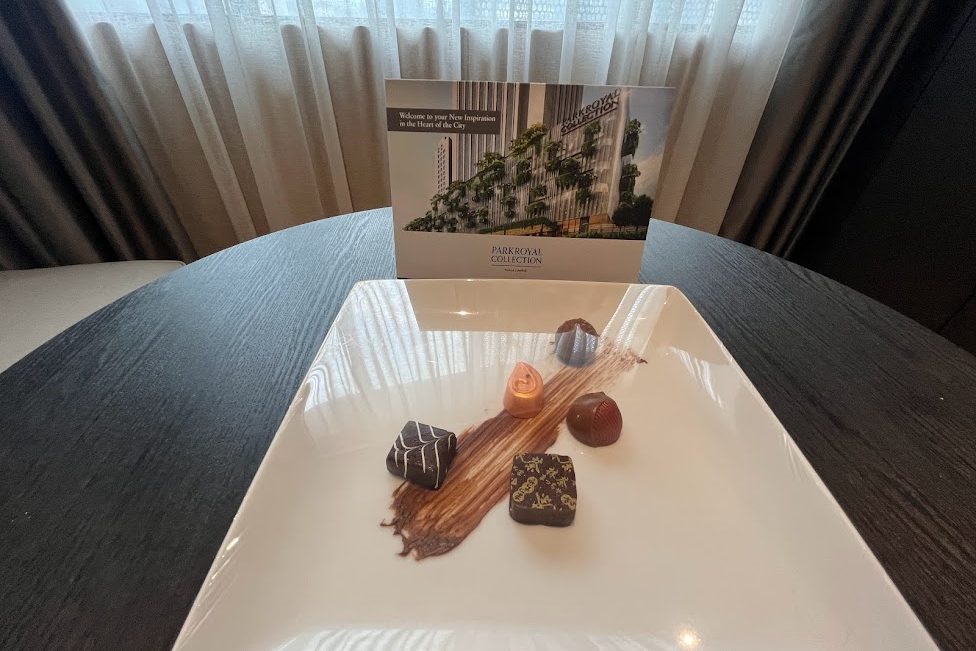 Chocolates as a welcome treat. Pretty decent chocolates in fact.
Swimming Pool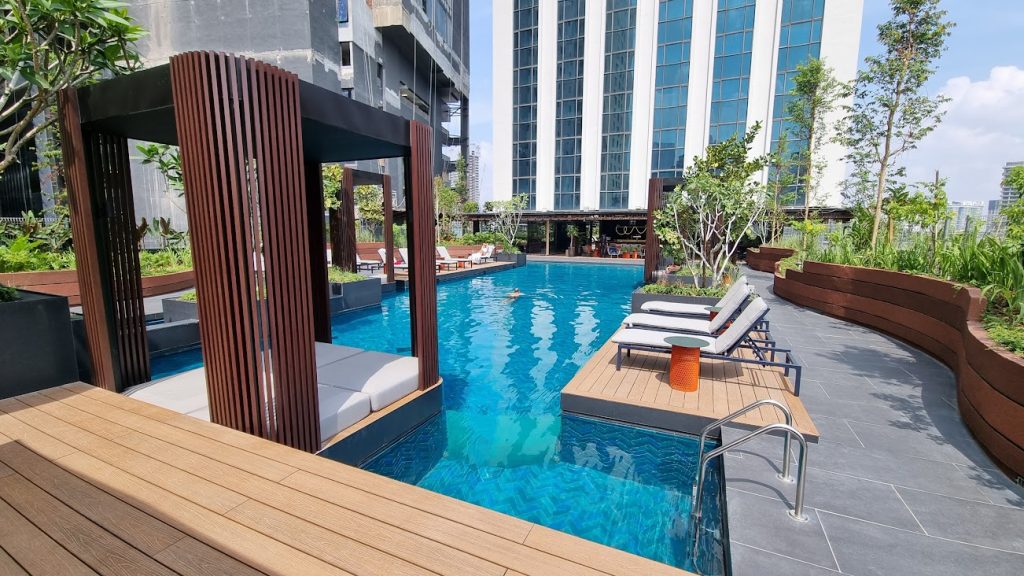 The pool is located on level 6 similar to the club lounge and gym. Plenty of sunbeds and cabanas were available. The pool is also good to do laps.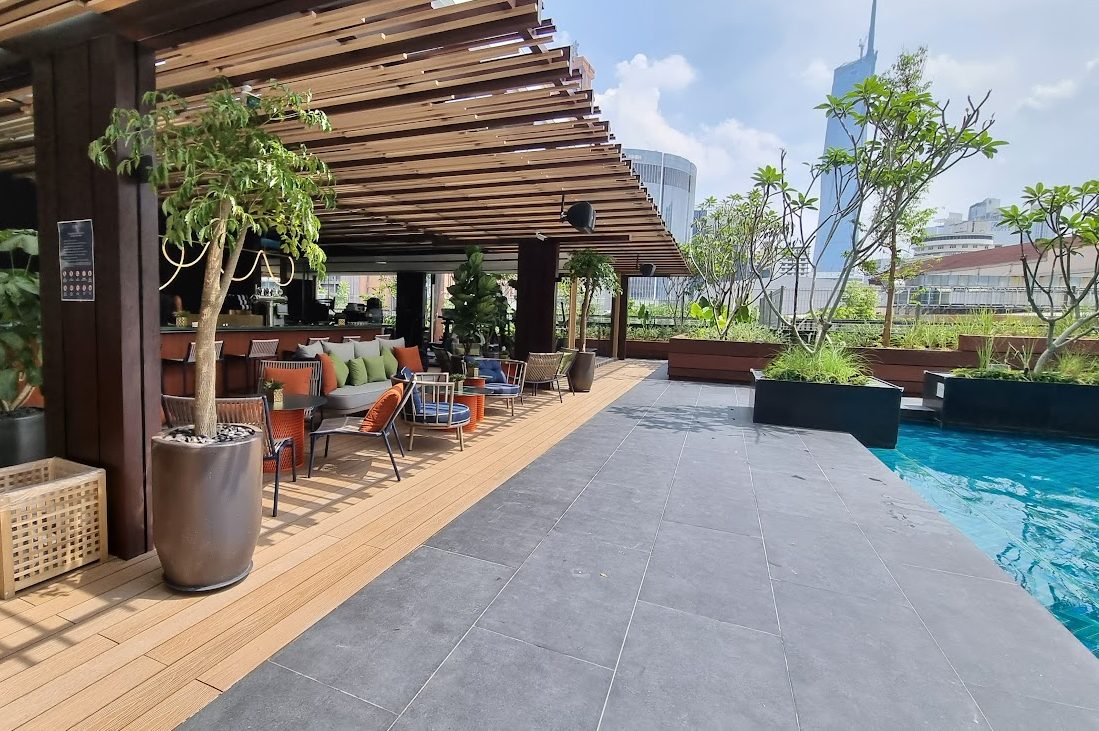 There is also a bar area where you can hide if you are afraid of the strong sun.
Club Lounge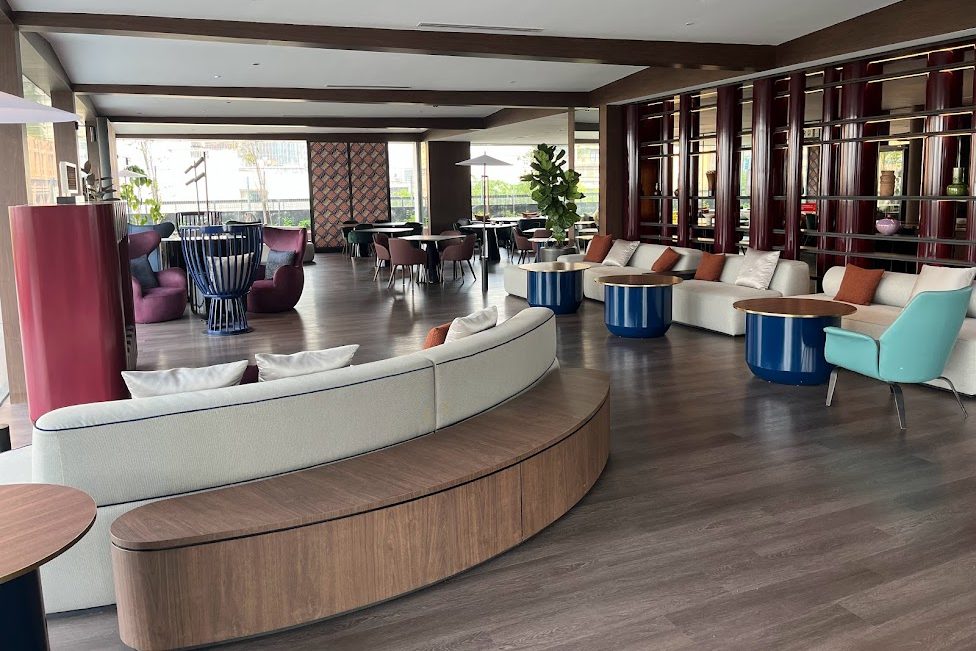 The Club Lounge serves all-day refreshments from 6.30 am to 10.00 pm and breakfast is from 6.30 am to 10.30 am daily and extended to 11.00 am on weekends and public holidays.
Mocktail and evening canapes were served from 5.00 pm to 7.00 pm. Do note that they are currently not serving cocktails or wine due to their alcohol license is not approved yet by the authority.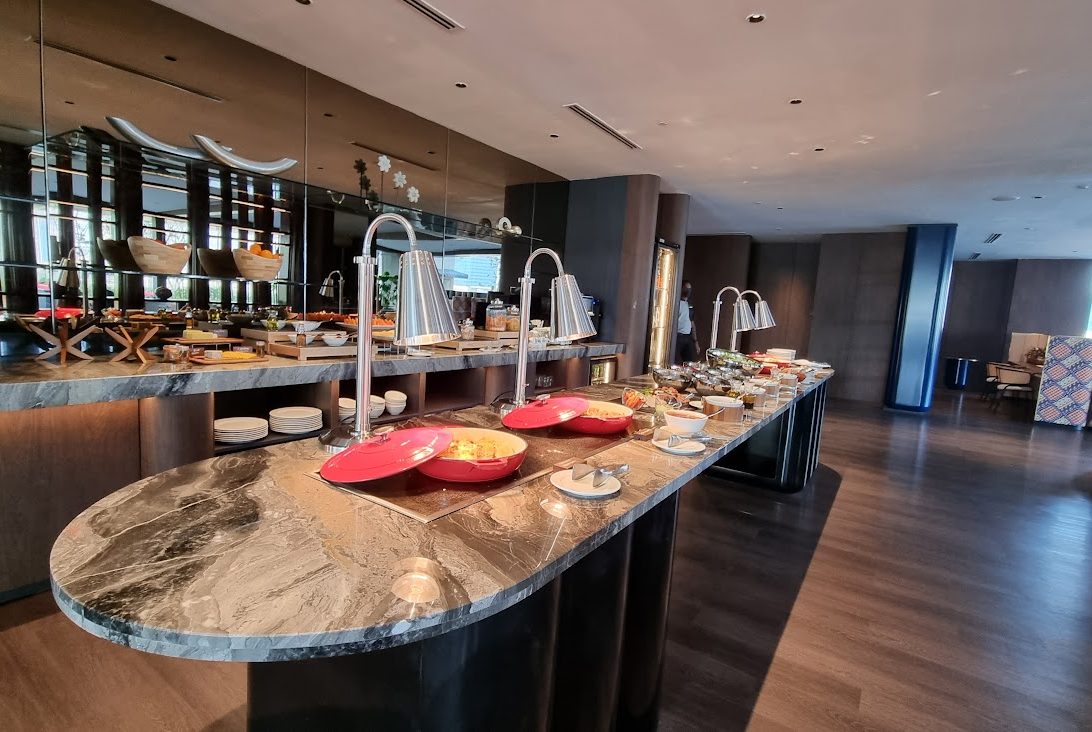 Food was placed on both sides and fully self-service.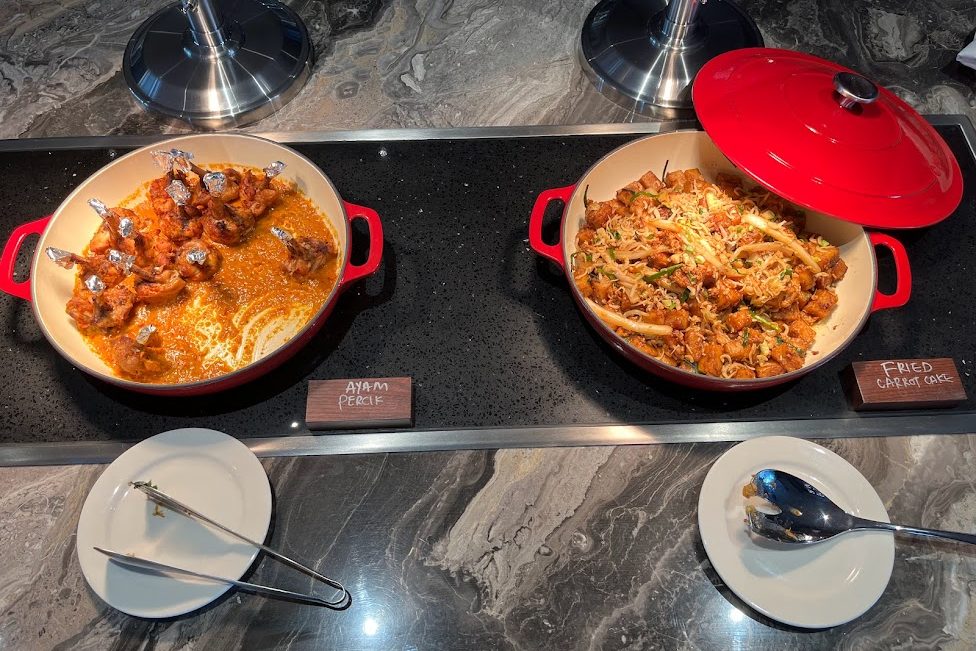 The chicken lollipop is nice with a little bit of spiciness but the carrot cake is slightly on the salty side.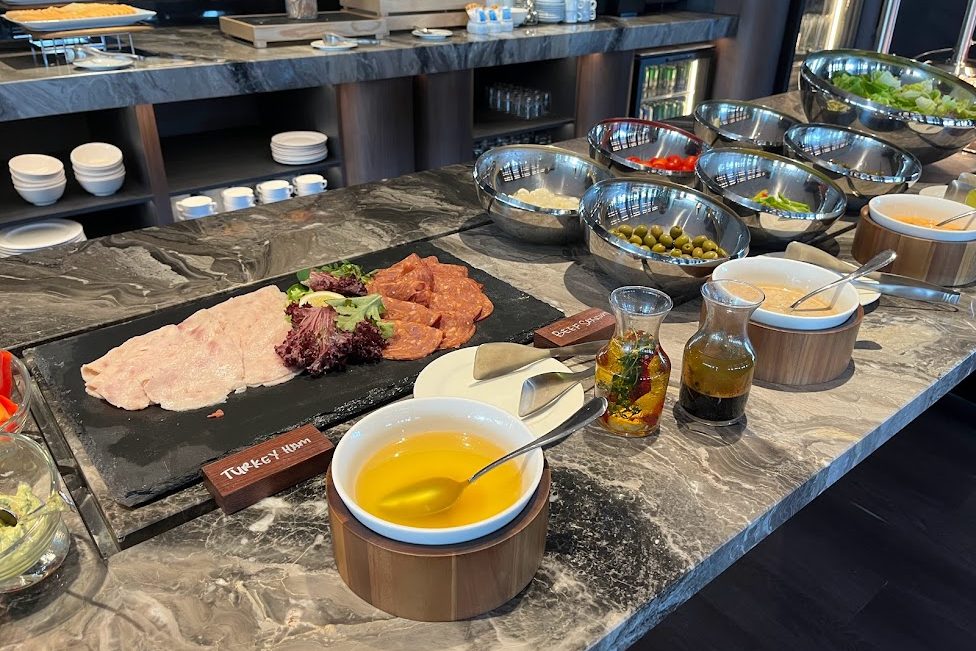 Also available on the island are Turkey ham, Beef salami and salad with plenty of toppings and dressings.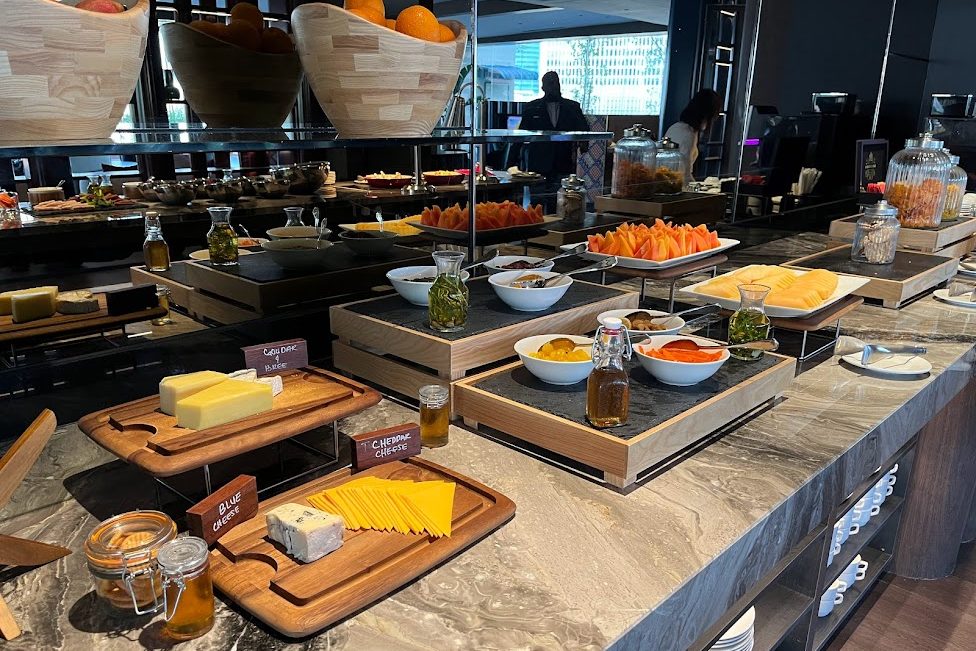 4 different types of cheese and sides to go along with the cheese. Cut fruits are also available.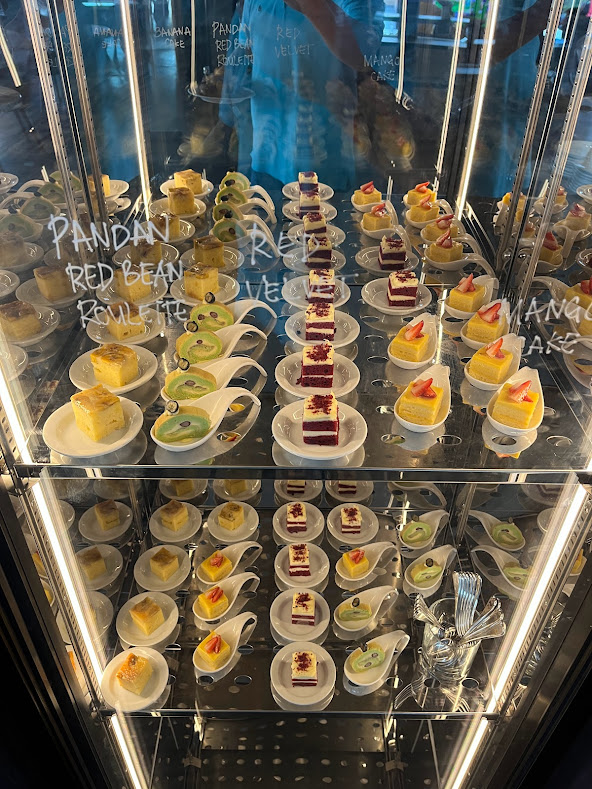 Very nice bite-size cakes are also available. During my visit, I noticed that they are very particular about the presentation. Seen them arranging the cakes a few times.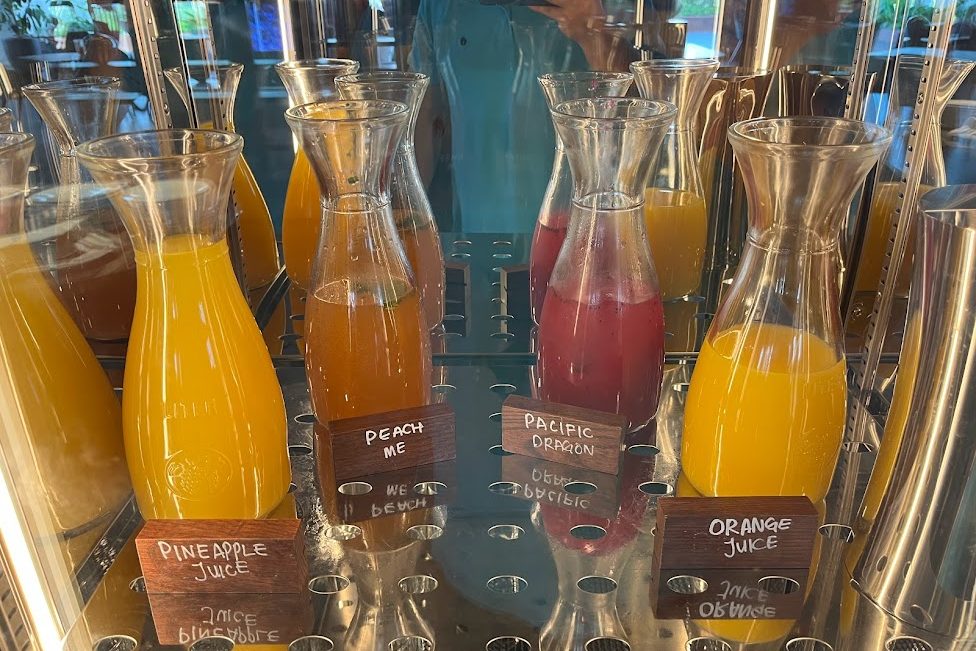 Cocktails are not available at the moment and I assume Peach Me and Pacific Dragon are considered as their mocktail.
Something that puzzle me was that despite being without an alcohol license, The staff told me that it is ok to serve beer that's 5% and below. Can't complain about that.
Breakfast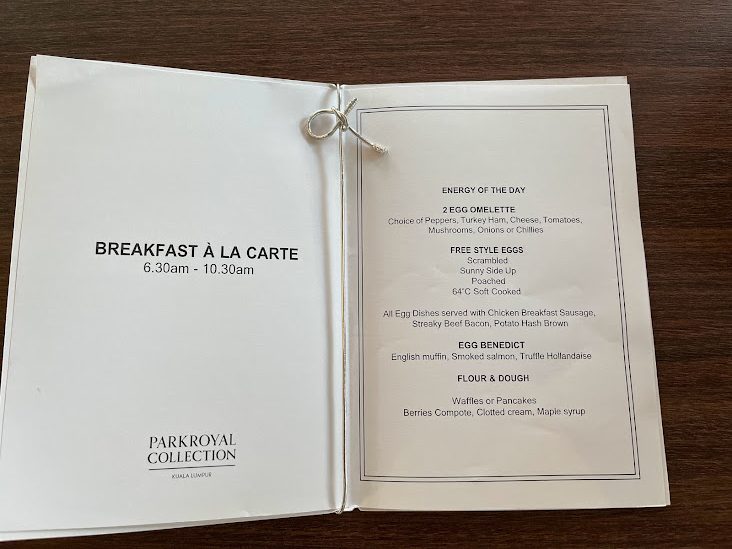 Club room guests have the option to either have their breakfast in the Club lounge or at the restaurant. I decided to have mine in the Club lounge.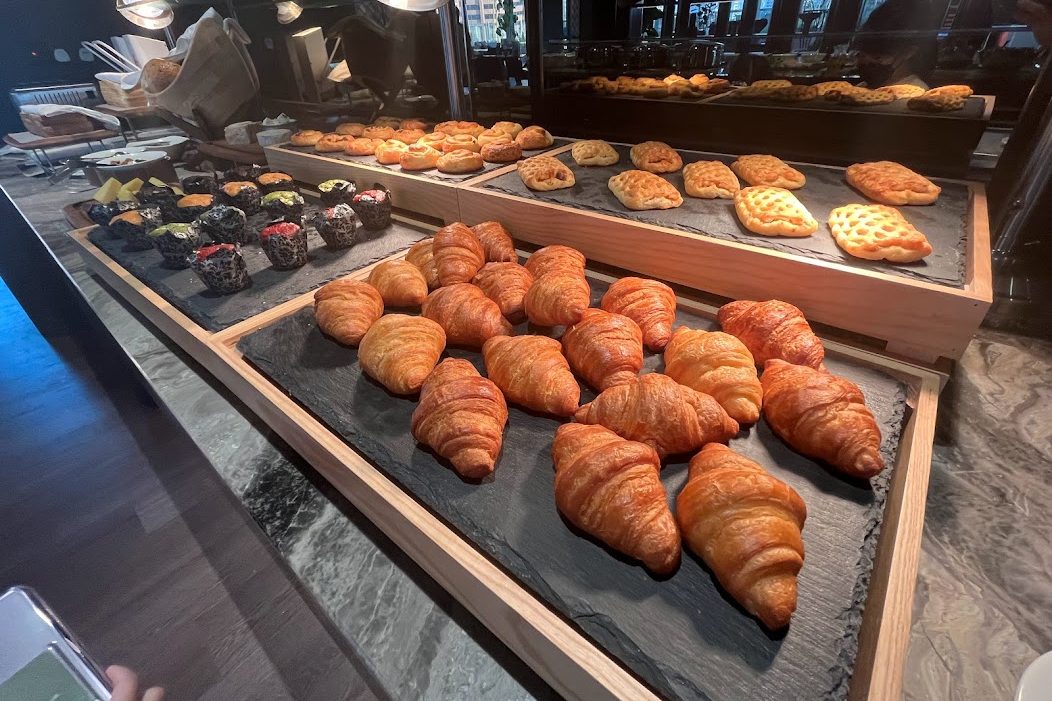 Freshly baked pastries for bread lovers.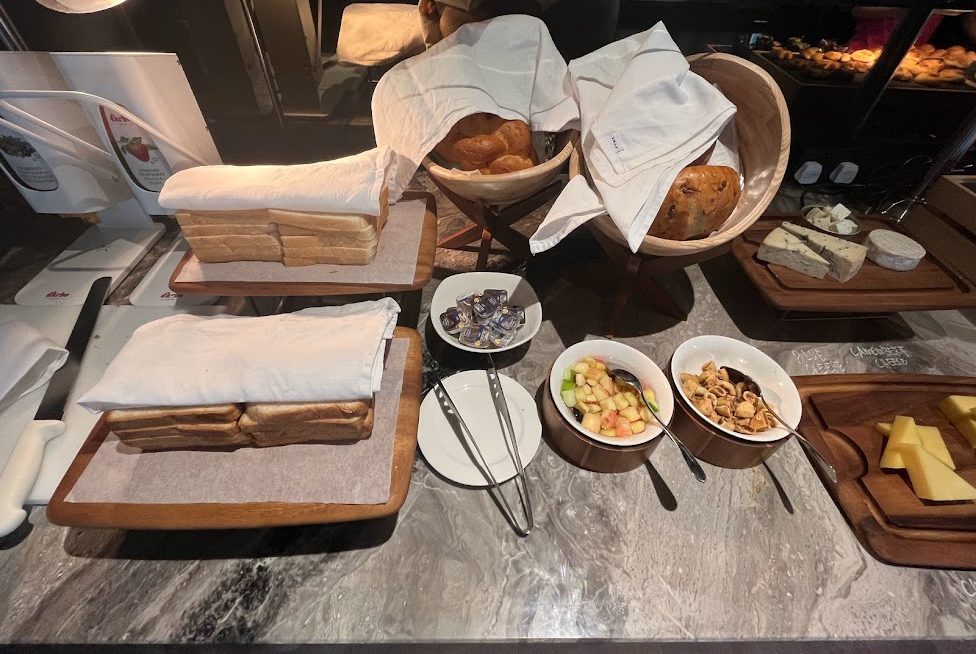 A similar selection of cheeses and you can toast your own bread and spread it with jams or butter.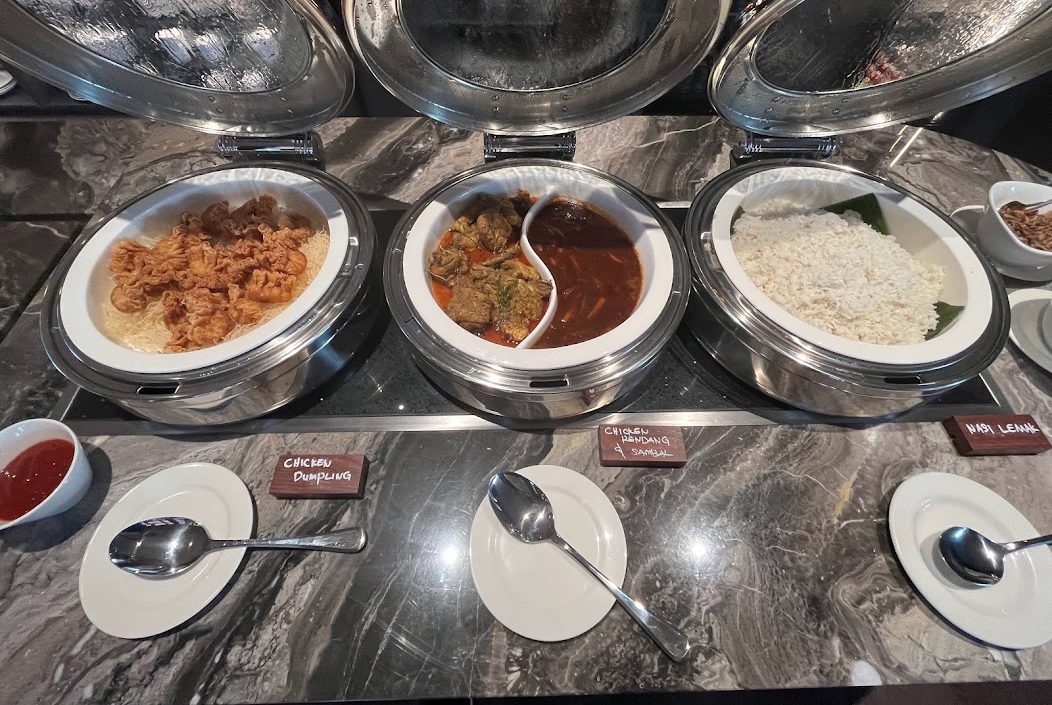 You are not in Malaysia if you didn't try Nasi lemak, the rice is so soft and fluffy.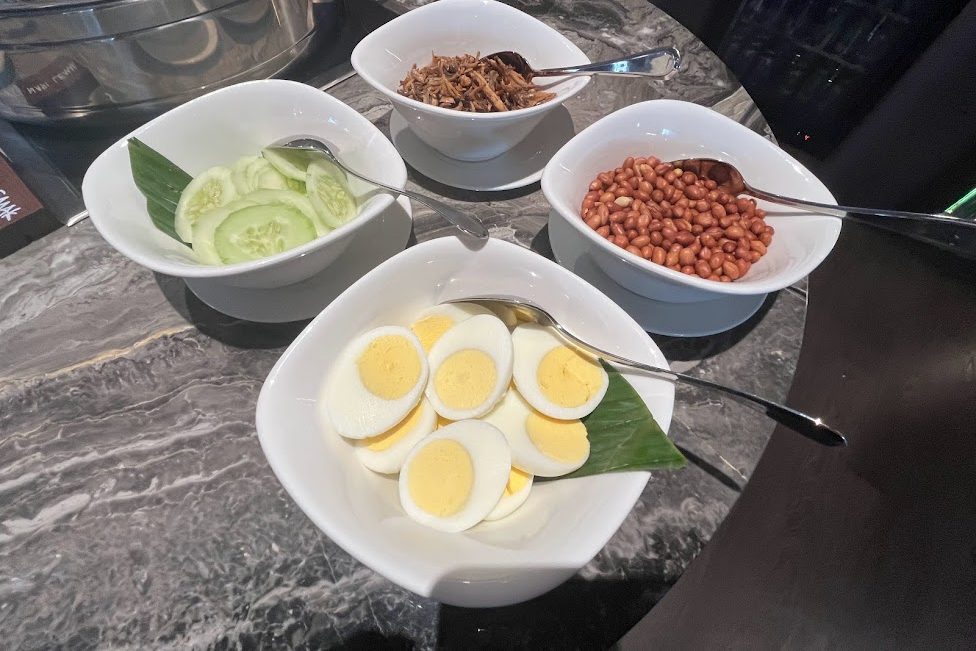 Condiments for the nasi lemak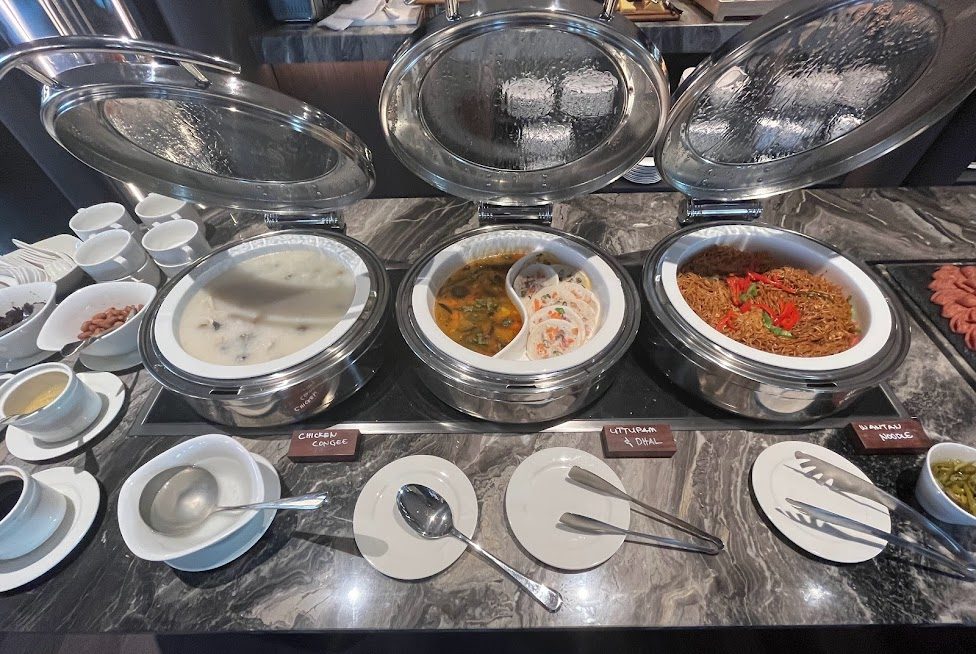 More hot food.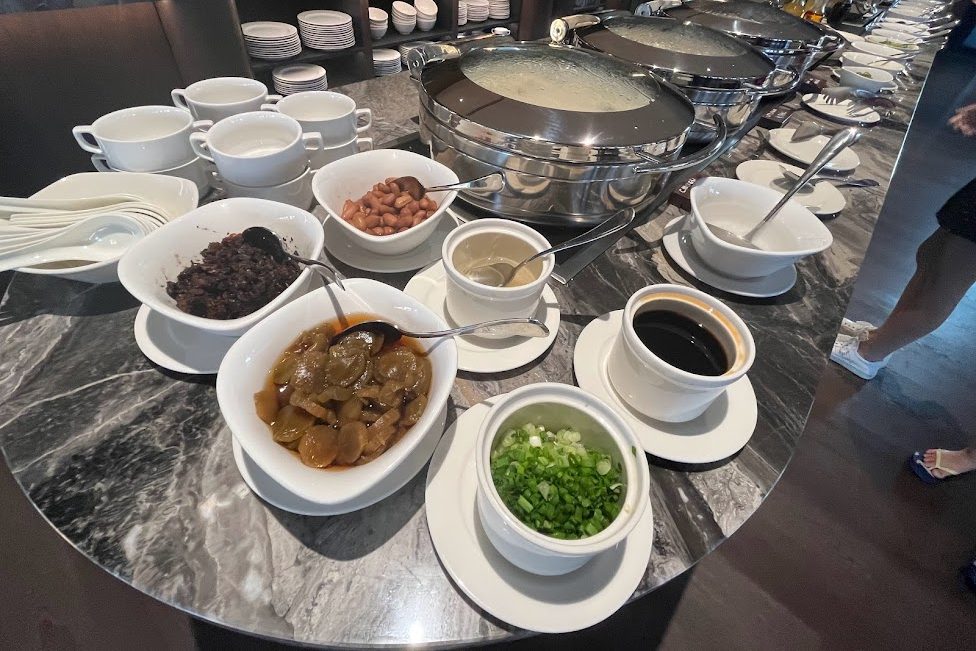 Condiments for the chicken congee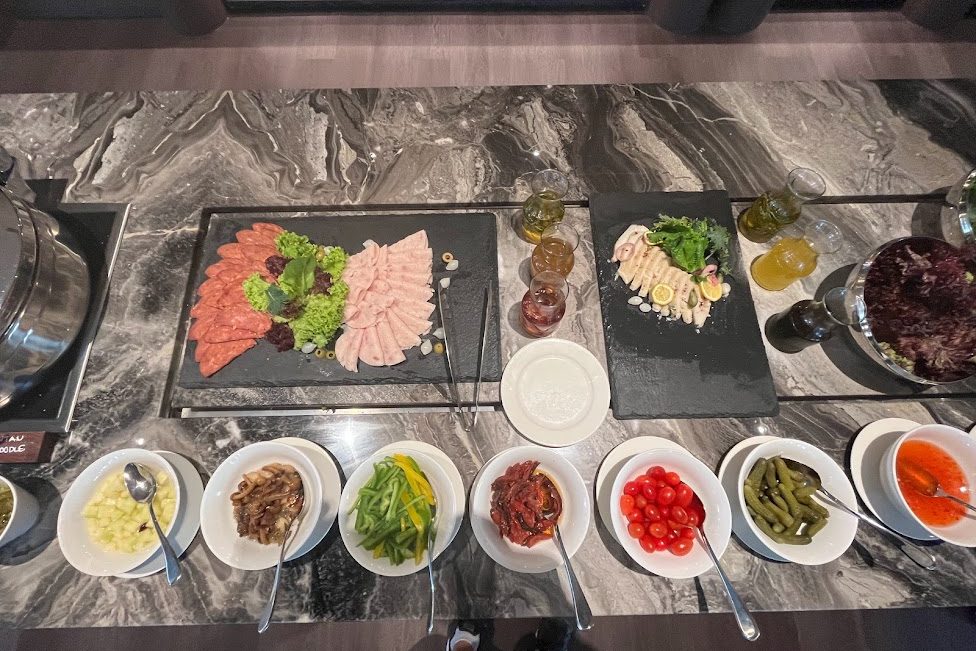 Cold cuts and sides
Beautifully presented yoghurt which is superish sour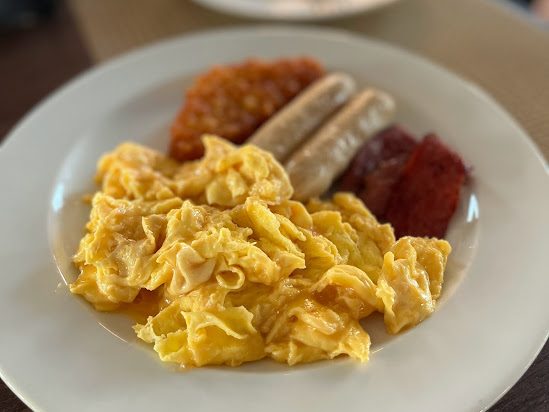 Scrambled eggs with chicken sausage, beef bacon and hash brown.
Omelette with chicken sausage, beef bacon and hash brown.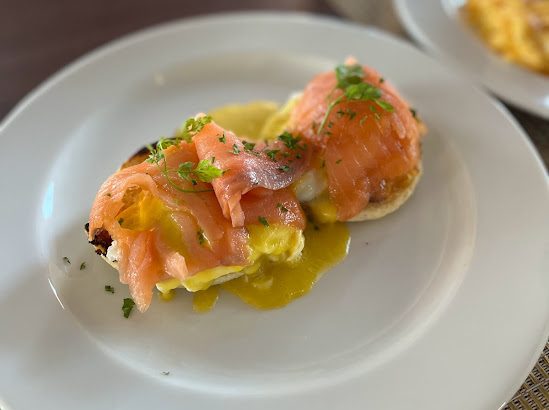 Lastly is the egg benedict serve with a muffin, smoked salmon and truffle hollandaise.
Summary
A newly renovated property but scrimped on the toilet details. The hotel served quality food and the staff was polite and friendly. I will re-visit again next year to requalify my GHA status.