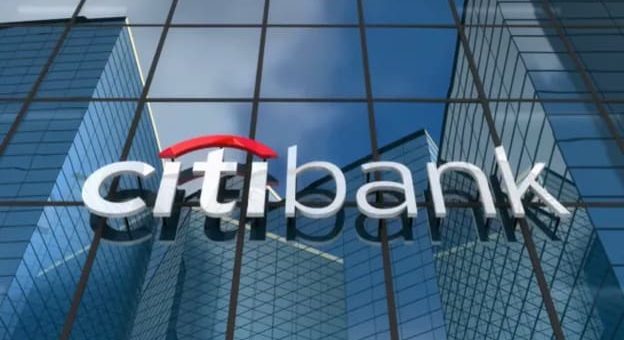 From 23rd Feb 2022 to 25th Feb 2022, Citibank Payall facilities is having a flash deal promotion that allows you to earn up to $120 capitaland vouchers with at least S$3000 payment with Citi Payall facilities.

You can make payment for your taxes, insurance, MCST or education fees which are big tickets items and normally they don't allow payment using a credit card.
During the promotion period and to be eligible for earning up to S$120 capitaland vouchers, you will need to make a min total payment of S$3,000 and above S$8000 Citi Payall. Most Citi credit cards are eligible for this promo including cashback credit cards but you will only earn the base cashback.
Total spend in Citi PayAll
Payment Set-ups accumulated
during the Promotion Period
Gift
Between S$3,000 and S$4,999
CapitaVouchers worth S$30
Between S$5,000 and S$7,999
CapitaVouchers worth S$50
S$8,000 and above
CapitaVouchers worth S$120
Cards that are eligible
Citi Ultima Card
Citi Lazada Card
Note that this promotion is not offered in conjunction with any other Citi PayAll promotions you may be participating in. This means that you will need to pay another bill if you have any recurring payment which was created previously for the previous promo.
Another important will be the charge date has to be within the promotion period.
Bonus for first time Payall user
If you didn't make any Payall transactions before, you'll also get S$50 grab vouchers within 12 weeks from the end of promotion thru SMS and/or email. It will be given in 2 x S$25 denominations and validities for 6 months from the date of issue.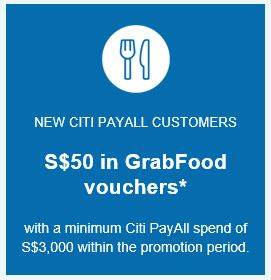 Eligible Cardmembers must also meet the minimum Citi PayAll spend of S$3,000 during the promotion period to qualify for the gift of S$50 in GrabFood vouchers
Summary
It doesn't hurt to take part in this flash deal if you have upcoming big item tickets to pay. At 2% fees and you will be getting back some value from the voucher and miles.