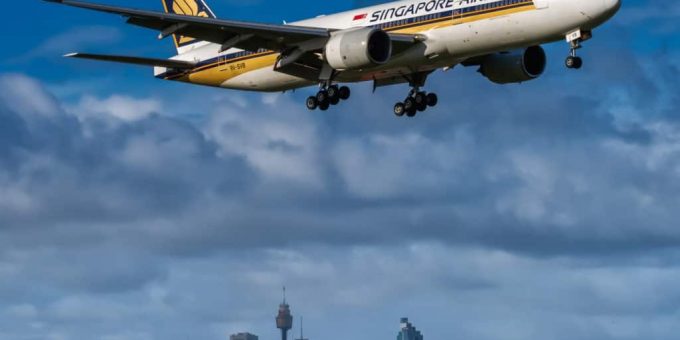 Singapore Airlines is offering a bonus of up to 20% bonus when you convert to Krisflyer miles with your credit card rewards points with no caps. This promotion is happening now till 27 December 2020. The miles will have to be in your Krisflyer account before 27 December 2020 to be eligible for the bonus.

How to earn the bonus KrisFlyer miles
There is no need to register for this promotion, what you need to do is to transfer at least 10,000 KrisFlyer Miles in a single transaction and the transfer needs to complete before 27 December 2020. So do transfer early if you are going to take up this offer.
Singapore banks will earn a 15% bonus KrisFlyer miles
From the list of banks on the Singapore Airline website, the below list of Singapore banks rewards points are applied for the offer;
American Express
Bank of China
Citibank
DBS Bank
Diners Club International
Maybank
OCBC Bank
RHB Bank
Standard Chartered Bank
UOB
Three Countries banks will earn a 20% bonus KrisFlyer miles
Brunei
Indonesia
Bank Central Asia (BCA)
Danamon Bank
Maybank
Hong Kong
DBS Hong Kong bonus is valid for the first 10,000 DBS points, after which 15% bonus miles will apply.
Co-brand cards?
This offer is not applicable to co-brand cards like American Express Krisflyer or UOB KrisFlyer credit card. On the bright side, the amount of miles converted monthly is not much unless you been spamming on Grab top-up promotion that is ongoing currently.
Kris+ is also eligible
You should not transfer into your Kris+ account unless you have Orphan Points which is going to be expire or you urgently need the miles. When you transfer to Kris+, you are losing out in 15% disadvantage compare to you transfer to your KrisFlyer account.
However, if you need to convert, you will need to convert a minimum of 100 DBS Points or UNI$1,000 respectively in a single transaction. The amount of miles you will receive is as below;
100 DBS Points = 170 Miles (196 Miles with 15% bonus)
1,000 UOB UNI$ = 1,700 Miles (1,955 Miles with 15% bonus)
Will, there be a devalue after this promotion
I doubt anyone has this answer but from my point of view, During this period of no flying and with so many points that are being refunded due to Covid-19. It is sure to some devaluation coming up as all these KrisFlyers miles are considered as debt or liabilities to the airline.
Conclusion
KrisFlyers miles a valid for 3 years from the month it is credited into your account. I will surely take up this promotion with the rewards points that are going to expire soon.
Please support by following my Facebook page and instagram.