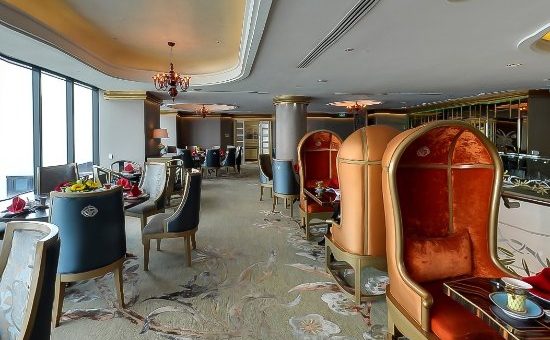 Tower club is located at the top of Republic Plaza Penthouse and it is one of the most exclusive members-only clubs in the country. This is the place where CEOs close the business deals. American Express Platinum Cardholders are considered as reciprocal members.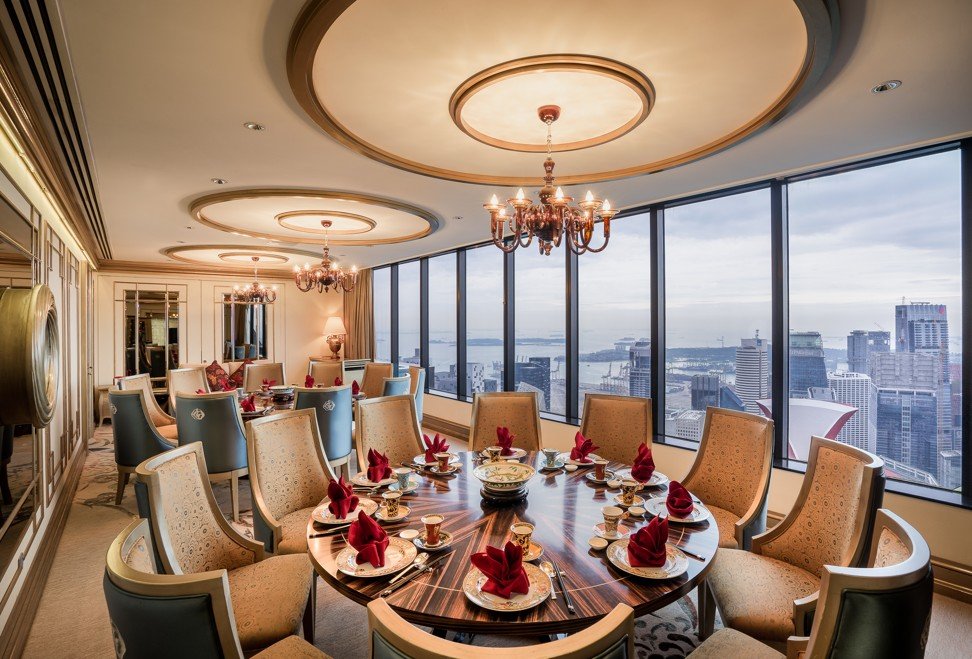 Ba Xian Dining Room is established as one of Singapore's best Chinese restaurants. Expertly-crafted, delicate yet sumptuous Cantonese-style cuisine is served on designer Chinaware. The tea-set is from Versace and from their online store it is retailing at SGD $440 for MEDUSA Coffee Cup & Saucer.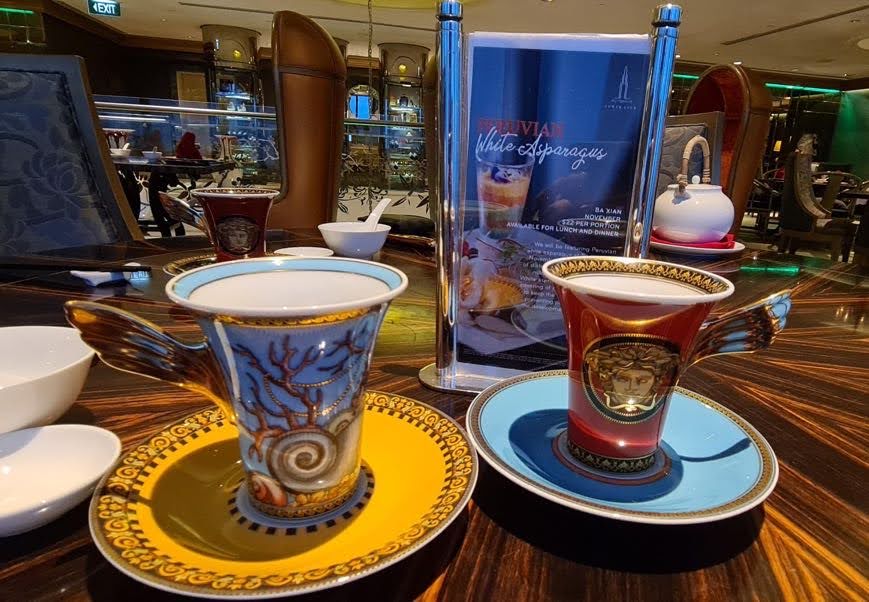 We ordered their signature Peking duck which is currently having a promotion at 50% which is slightly cheaper than you order half a duck. The promotion will end on 30th Nov 2020.
The duck is roasted to perfection, skin is crispy and shiny from the oil.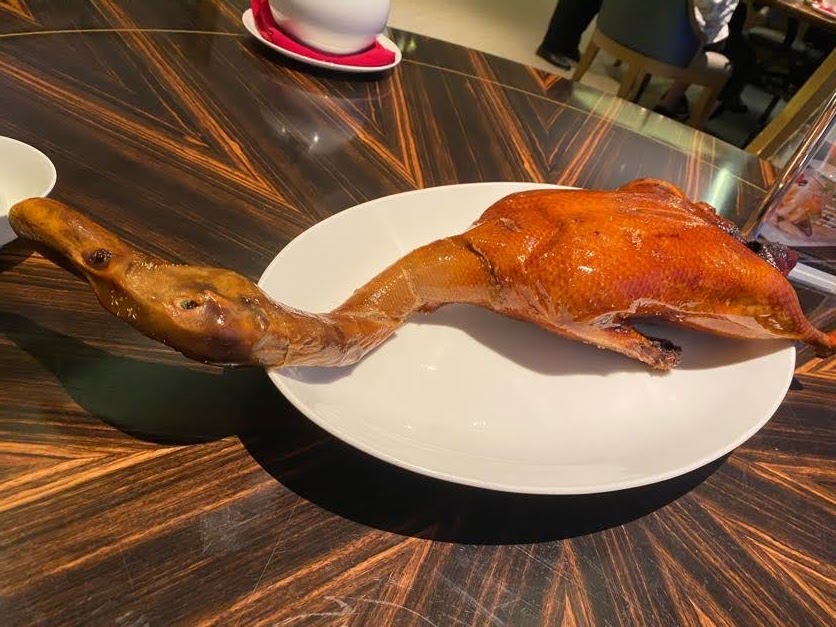 The skin was sliced and wrapped into the crepe together with hoisin sauce for sweetness. Slices of cucumber were also added to increase the crunchiness while spring onion to provide spiciness on the palate.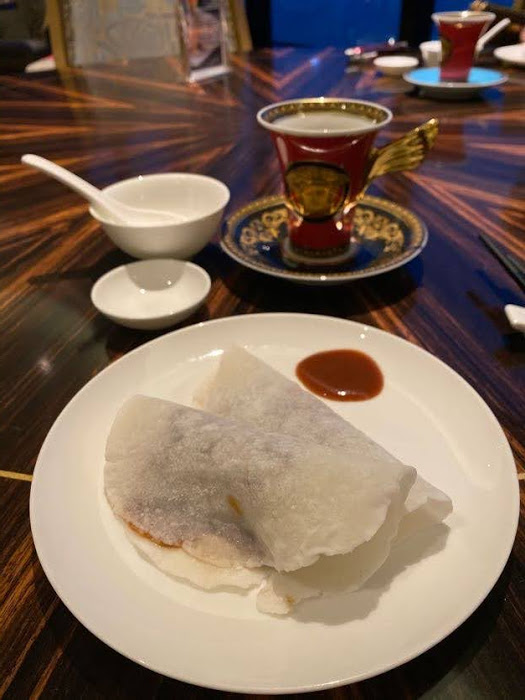 The duck drumettes were requested to serve separately as we don't want too much meat into our fried rice. It was chop into bite-size and served with a cute garnish of corriandor.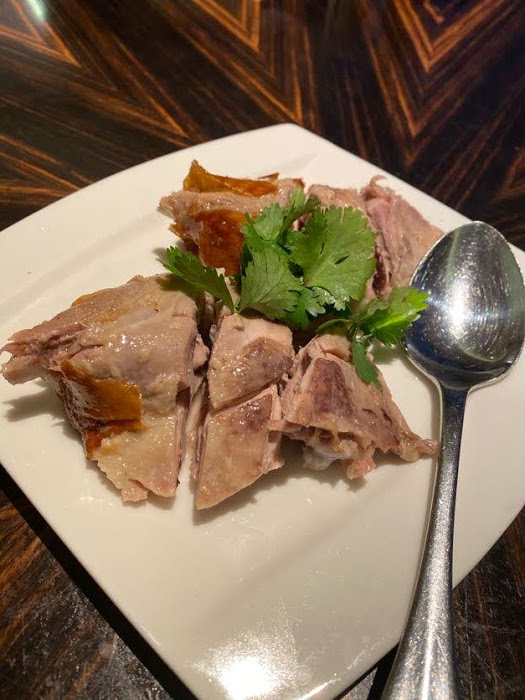 The next dish is Salted Egg Prawns. The prawns are big, juicy and fresh. Surprisingly, the salted eggs sauce is not overly salty or overpowering and can taste the freshness of the prawns.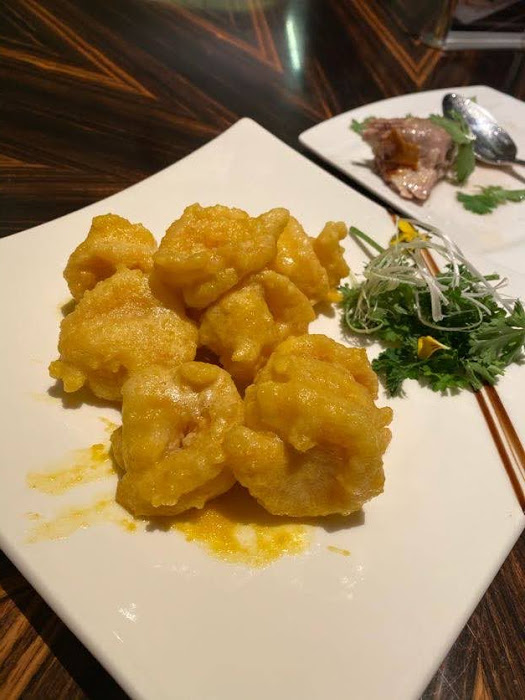 2nd course for the duck is fried rice with duck. The rice is slightly dry and not fragrant from the duck fats. Kind of disappointing compared to Yan Ting fried rice which I had.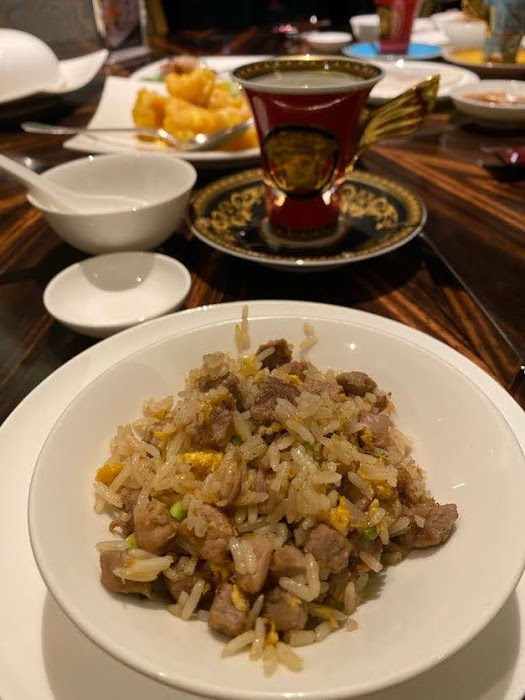 By then we are already full from the food. Lastly is Braised Garoupa Fillet, the fish is thickly sliced and cook together with eggplant in a clay pot. Will recommend this dish.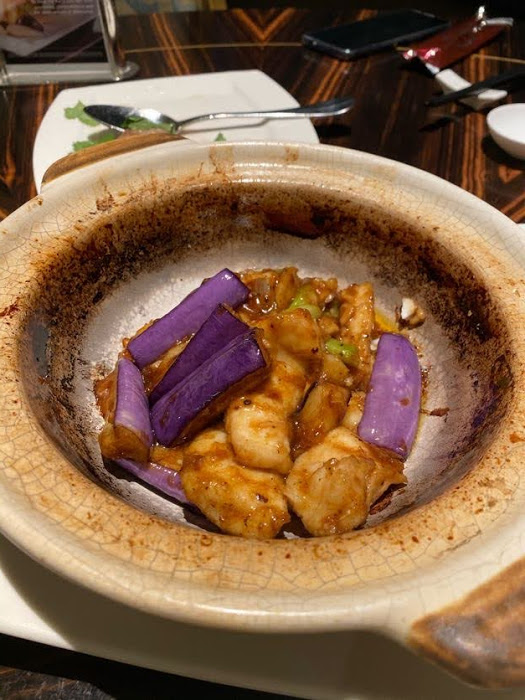 For dessert, Yam Paste with Bird Nest is a must order dessert. The dessert is filled with yam taste and smell topped with generous amount of bird nest.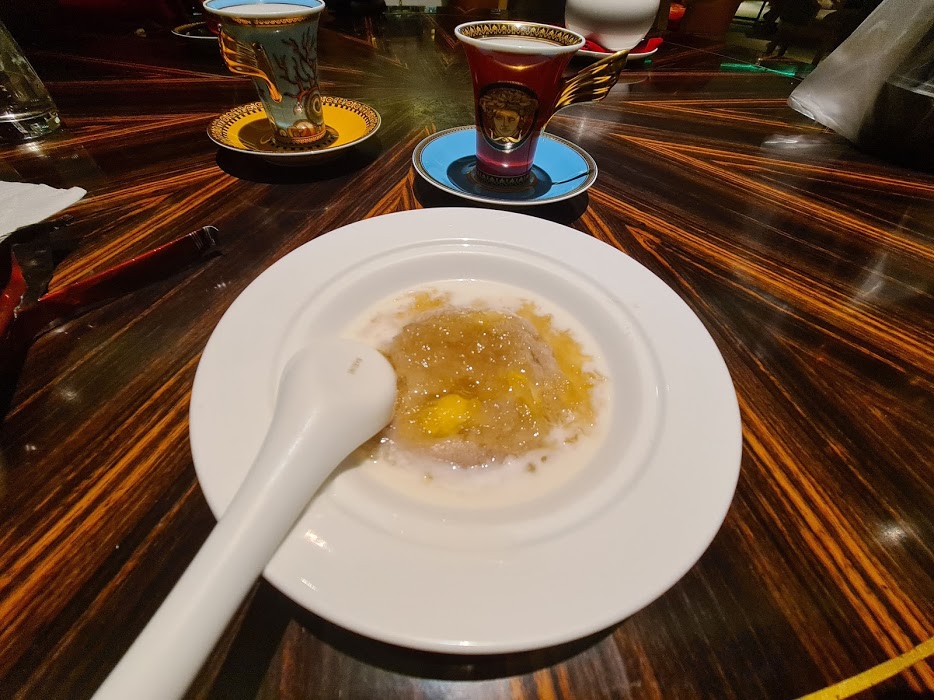 As a private club the toilet and a place for business contracts to sign. The toilet is smelling fresh and mouth wash is readily available for you to maintain your cool breath after meals.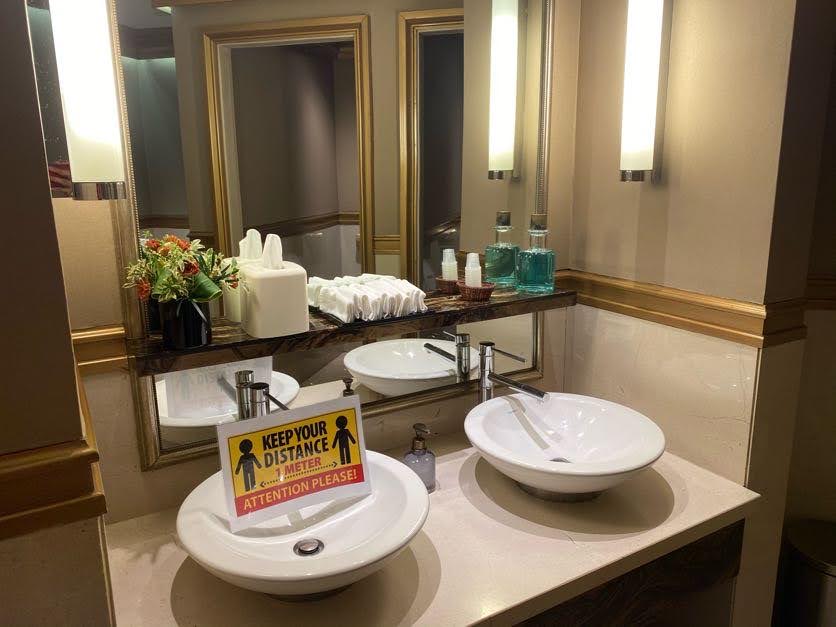 The total bill was $200.68 after reciprocal members surcharge of 10%. I will be back for another dinner soon and hopefully is able to capture some night scenes. Sadly, the day when I visit, it was raining and the windows are completely fogged.
---
Please support by following my Facebook page and instagram.