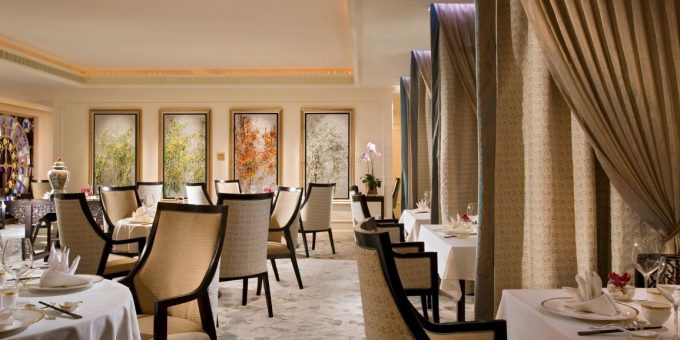 Located at Level 1U at The St. Regis Singapore, Yan Ting is the choice of world and business elite, a dining venue for guests to bring their most treasured family and respected business associates.
Helmed by the St. Regis team of master chefs, Yan Ting showcases exquisite yet hearty Cantonese fine dining that will allure palates to satisfy even the most discerning gastronomes, presenting cuisine that is faithful to the traditional cooking techniques of Cantonese cuisine characterized by the immense diversity of ingredients used and the philosophy of bringing out the natural flavors of the freshest ingredients.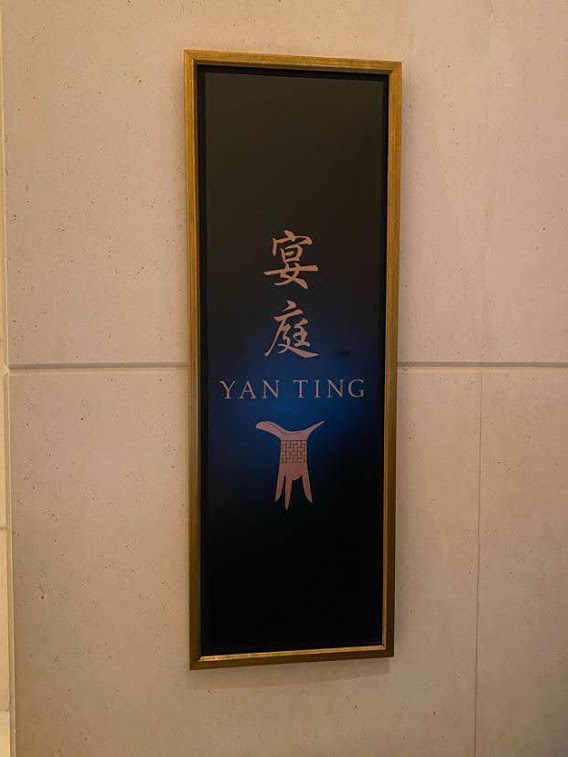 There are approximately 12 tables within the main dining hall. Reservation can take up to 2 weeks for weekend slots. The restaurant offers an extensive à la carte menu for lunch and dinner, Yan Ting also presents a Weekend Dim Sum Brunch that showcases its award-winning signature dishes.
You can view the menu here or scan the QR code below
There's just too much choices available in the menu. We asked for recommendations and below are what we ordered.
Appetizers we go for Foie Gras, the Pan-seared Foie Gras, Zhenjiang Vinegar Reduction is full of fragrant and the smell of goose liver with a bit of char makes me wanted to faster eat it.
Another Foie Gras dish is Yan Ting's Specialty Cold Dish Trio which consists of Stir-fried Scallop, Pan-seared Foie Gras and Chilled Marinated Cucumber. It is similar to the first Foie Gras except that it is small in size and comes with Scallop and a side dish.
Following up with main course is Peking Duck. I didn't managed to take a photo of the duck before it was sliced. The duck skin together with cucumber and spring onion are wraped with crepe skin. The duck skin is very fat and juicy with lardy taste.
The Crispy Suckling Pig is juicy and the skin is crispy and flavor packed. Best is the meat is not dry at all.
With all the fattening dishes, we order a plate of Hong Kong Kai Lan to cleanse our palate. The kai lan is stir-fried with garlic without the overpower of garlicky taste.
The last dish is Duck meat fried rice. It uses the leftover duck meat and the meat is nicely diced and fried together with rice and the fats from the duck. Despite that I am full of all the food, I still managed to finish the rice.
It was a wonderful dinner and the prices aren't really expensive considering the location, ambiance and services. We paid $228 before the discount and $123 after the discount.
I will definitely visit them again but for their dim sum which is highly recommended by my peers.
---
Yan Ting
Location: 29 Tanglin Road, The St. Regis Singapore, Level 1U, Singapore, 247911
Phone: 6506 6887
Operating Hours:
Lunch
Monday to Friday | 12:00 PM – 2:30 PM (Last order at 2:15 PM)
Saturday & Sunday | 10:30 AM – 03:00 PM (Last order at 2:45 PM)
Dinner
Daily | 06:00 PM – 10:30 PM (Last order at 09:45 PM)
Weekend Dim Sum Brunch
Saturday, Sunday & Public Holidays:
First Seating |10:30 AM – 12:30 PM (Last order at 12:15 PM)
Second Seating |1:00 PM – 3:00 PM (Last order at 2:45 PM)