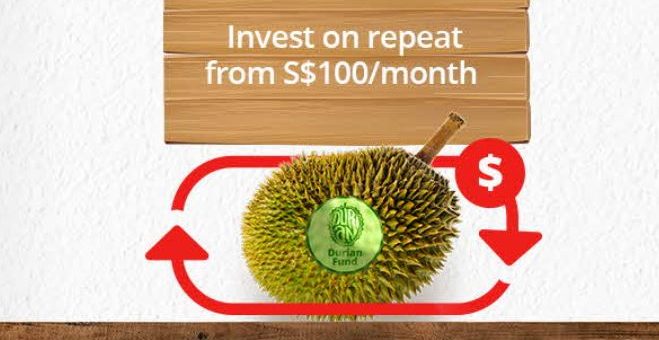 From 1 November to 31 January 2021, set up an Invest-Saver plan and get a full rebate of up to S$125 on sales charge* for your Invest-Saver transactions.
Click here for the promotion landing page
Terms and Conditions Governing DBS/POSB Invest-Saver – 'Cashback' Promotion
Participation in the Promotion constitutes acceptance of these Terms and Conditions:
Customers of DBS or POSB (each, a "Customer") who have successfully opened an Internet Banking account are eligible to participate in the Promotion. This Promotion is not eligible to staff of DBS and POSB.
Non-individual accounts (Corporate and Trust accounts) are not eligible to participate in this Promotion.
This Promotion is valid for Unit Trust (UT) and/or Exchange Traded Fund (ETF) Regular Savings Plans (RSP) set up online from 1 November 2020 to 31 January 2021 (the "Promotional Period").
Customers who have existing holdings as at the RSP setup date will not be eligible for the promotion.
Eligible Customers are entitled to receive cashback for RSP contribution made till 30 April 2021 (the "Contribution Period").
Each eligible Customer is entitled to a full rebate of the sales charge for all UT and/or ETF RSP transactions done during the Promotional Period, capped at S$125 cashback per client, for the Contribution Period.
All cashback will be disbursed to eligible Customers who have purchased RSPs setup within the Promotional Period and remain in the programme for 3 consecutive months (e.g. Eligible customers who purchased an RSP in November 2020 and continue to subscribe in December 2020 and January 2021 will receive their cashback to their debiting account by 30 June 2021.
All RSP monthly contributions will be made on the 15th of every month (or the next business day if the 15th is a Sunday or Public Holiday). The respective debiting dates are subject to change.
DBS shall not be liable in any way to any party for any loss or damage or expenses arising in connection with the Promotion, howsoever arising, including without limitation, from any late or non-notification, any error in computing chances, any technical, hardware or software breakdown, malfunction or defects, failed, delayed or incorrect transactions, lost or unavailable network connections or any notice that is lost or misdirected.
These terms and conditions shall be read in conjunction with the terms and conditions governing the Relevant Account, the Terms and Conditions Governing Electronic Services and the DBS Privacy Policy, which are available on DBS' website at www.dbs.com.sg. In the event of any inconsistency, these terms and conditions shall prevail insofar as they apply to the Promotion.
DBS' decision on all matters relating to the Promotion shall be final. No correspondence or claims will be entertained.
DBS may vary these Terms and Conditions or suspend or terminate the Promotion without any notice or liability to any party.
The Customer consents under the Personal Data Protection Act (Cap 26 of 2012) to the collection, use and disclosure of his/her personal data by/to DBS and such other third party as DBS may reasonably consider necessary for the purpose of the Promotion, and the Customer confirms that he/she agrees to be bound by the terms of the DBS Privacy Policy, a copy of which can be found on www.dbs.com/privacy.
Simply log into DBS digibank and follow these 5 steps:
Step 1: Upon login, go to Invest > select More Investment Services
Step 2: Go to Make an Investment >
For ETFs: Set Up Exchange Traded Fund RSP > Purchase Funds > go to Invest Using, choose Cash > Search for the full list of ETFs available
For Unit Trusts*: Set Up or Update Unit Trust Regular Savings Plan (RSP) > Purchase Funds > go to Invest Using, choose Cash > Search for the list of UTs available
Step 3: Click on Info to view fund information
Step 4: Click on Buy to purchase fund > select the Debiting Account, enter Monthly Investment Amount (click Setup Regular Savings Plan for Unit Trusts), Tax Status and Country of Birth > verify your inputs and Submit.
You are advised to click on the hyperlinks to carefully read the Prospectus and Product Highlights Sheet which contain details of your selected Fund
Step 5: Review Terms & Conditions and click on I Agree to confirm your Invest-Saver plan set up.
*For Unit Trusts:
You may also key in Fund Name or search using Fund House, Currency, Asset Class, Risk Profile, Geography/Theme to filter your search further
You will need to complete the Customer Knowledge Assessment (CKA) to ascertain your knowledge in the risks and features of Unit Trust – an unlisted Specified Investment Product, before any online purchase.