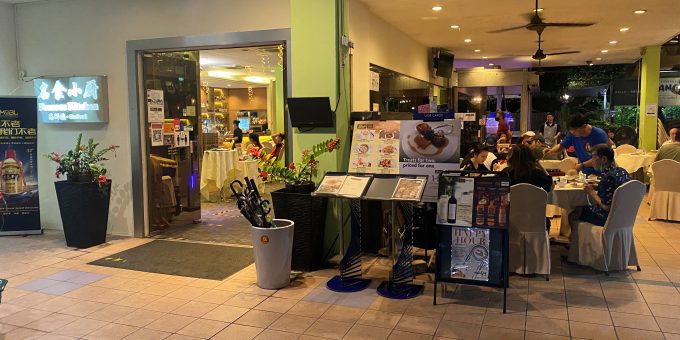 The Famous Kitchen located at Sembawang Road specialist in Nanyang Cuisine and Seafood offerings. Founded in 1979, it started off as a zichar stall specializing in scrumptious local-style seafood.
Fast forward to 2008, it was renamed to The Famous Kitchen focusing on Nanyang cuisine and scrumptious seafood creations, and was recommended by the Michelin Guide 2019.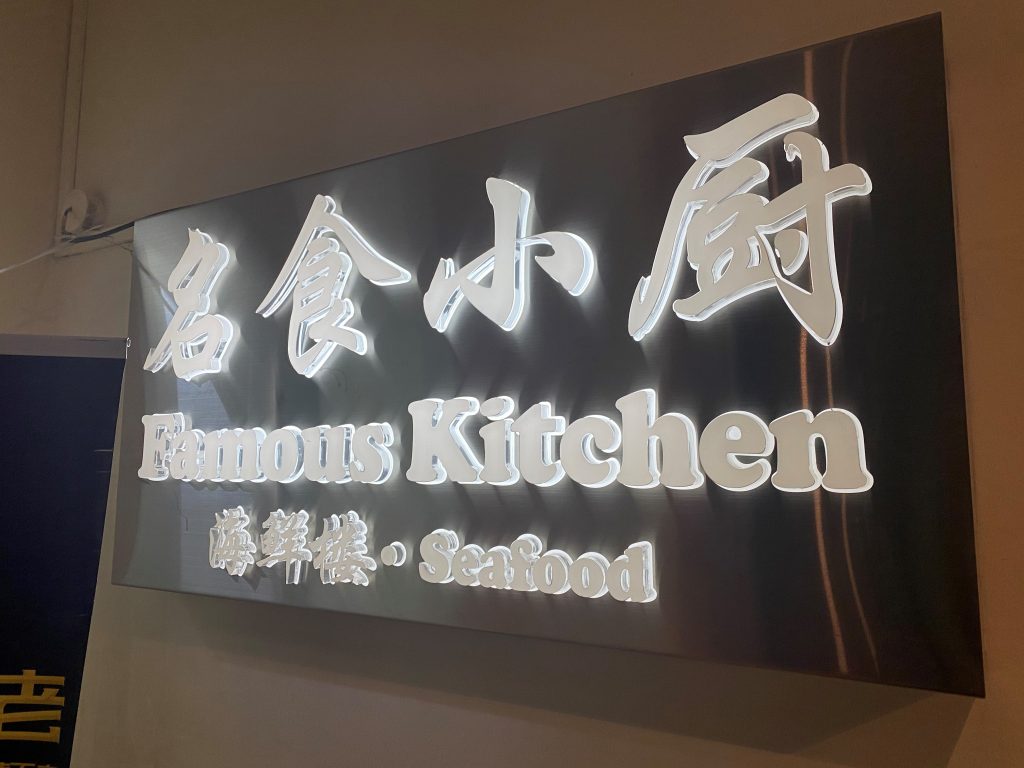 The restaurant runs monthly promotions with dishes going for 50% and alcohol promotions. Upon entering the restaurant, you will realize you are spoiled for choices with the liquors that are on display. Beers are going at 1 for 1 and wines are often on discount.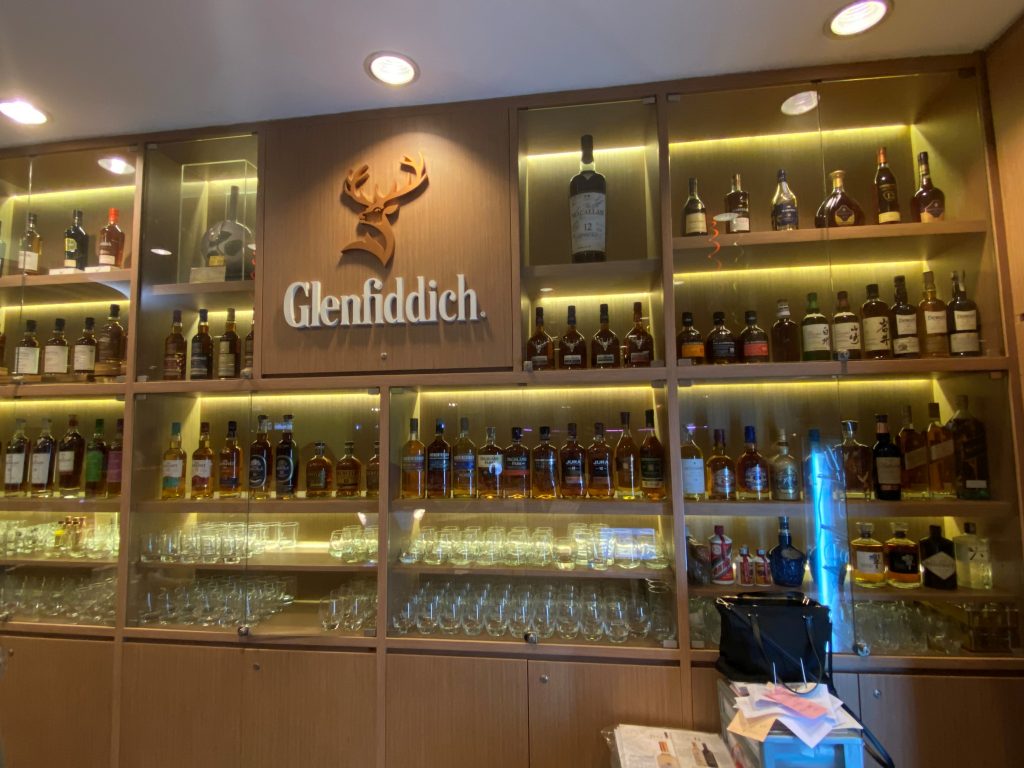 The staffs demonstrate professional and engaging services. They are always there to help you to clear your plates and top up drinks.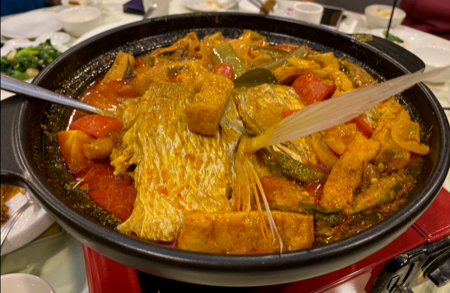 The Curry fish head was served in a clay pot on top of a fire stove with lots of vegetables. The curry heats up very fast and the curry was still warm throughout the dinner. Head was served whole with plenty of belly meat and you can order half a fish head if lesser diner.
The curry was served with lots of tomatoes, brinjal, cabbage, onion, and ladyfingers which contributed sweetness and a slightly tangy zest to the mild curry. The curry goes well with rice and will make you order extra rice to complement the curry. The coconut milk also adds additional fragrance to the curry.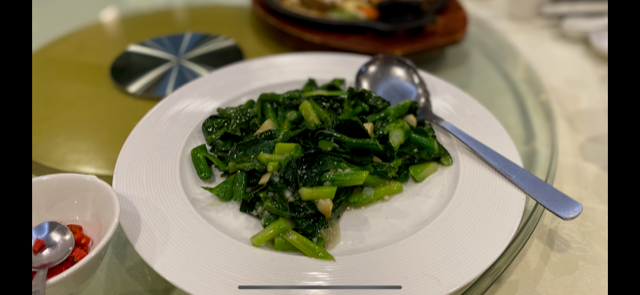 Stems are firm and juicy, leaves are soft but remain crunchy. It tastes a bit of bitterness which is the characteristic of this vegetable. The garlic-infused sauce gives you additional flavors to the dish without the pungent flavors.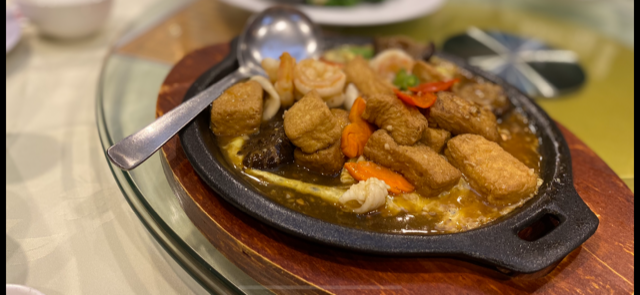 Served in a sizzling hotplate. The shrimps are big in size and the toufu is silky and soft. The base egg will soak the savory sauce making you want more.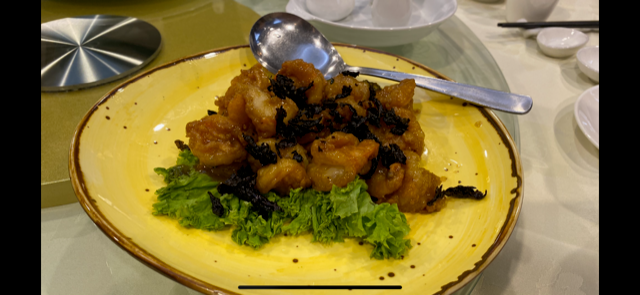 Prawns are infused with tea flavor before deep-fried. The batter-coated on the prawns is crispy while the prawns remain soft and crunchy inside. Tea leaves are deep-fried and the texture is like seaweed.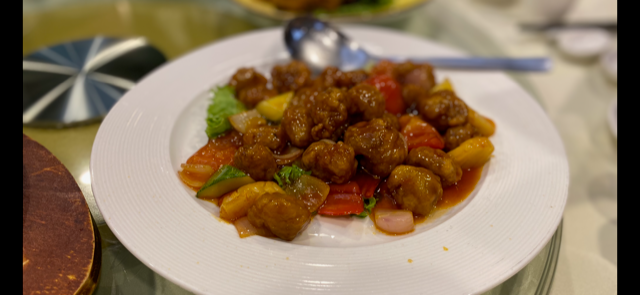 Sweet and Sour Pork dish is very hard to go wrong. This dish is deep-fried and mixed with a tangy sauce. Serve with plenty of onions and pineapples to overcome syrupy taste.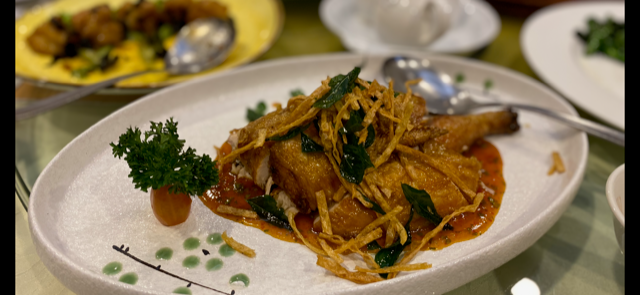 Chicken used was kumpong chicken and the size is not big. I guess the weight is around 800grams for whole chicken.
The skin was crispy and tender meat. The Thai chili sauce I personally don't find complements the chicken. Will be better if without the sauce and given Salt and Pepper instead.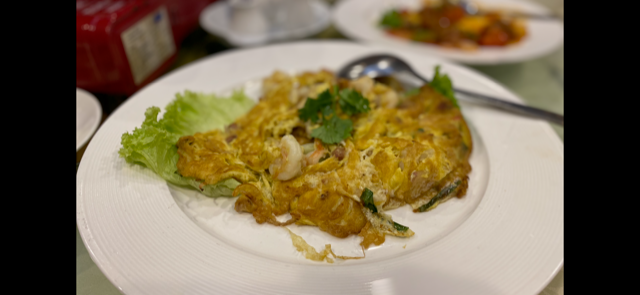 Lots of onion to enhance the fragance and sweetness of the egg. Slightly overpriced for this serving.
The yam not overly sweet and water chestnut adds additional crunchyness. Generous serving of ginko nuts for every scoop of yam.
Conclusion
Parking is a nightmare unless you went early and a plus point is free valet services available. I return to dine 4 times within a period of 2 months.
Famous kitchen offers you decent and reasonable priced food with fine dining services. Good for hosting your guests or any celebrations.