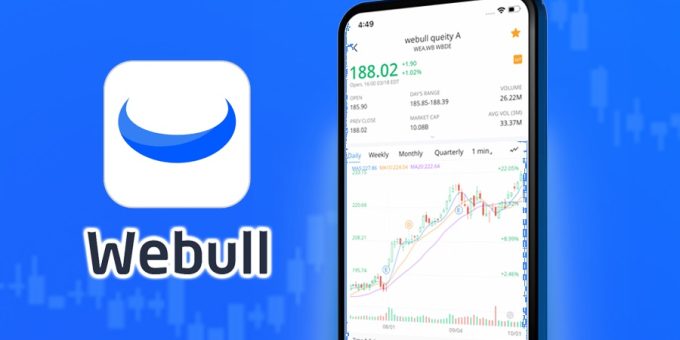 From now till 1st Dec 2022, WeBull has a promotion for signing up for their trading account.
---
Benefits of using my signup link
USD100 cash voucher with purchase of at least 1 stock or ETF
USD50 with 1 Option buy trade on the US Market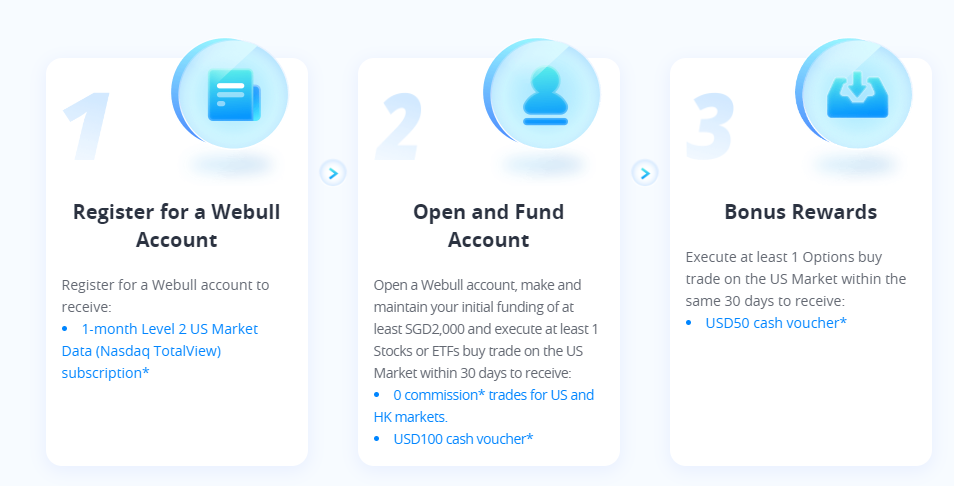 Who is WeBull
Incorporated in 2021, Webull Securities (Singapore) Pte. Ltd. is regulated by the Monetary Authority of Singapore (MAS) and holds a Capital Markets Services (CMS) Licence under the Securities and Futures Act 2001.
We will continue our success story into Singapore by offering an all-in-one self-directed investment platform that provides quality user experience and advanced tools and services. Our key features include true zero commission, free real-time quotes, full extended hours trading and 24/7 in-app help centre.
Learning, Sharing, Investing. Webull Singapore will create a community for like-minded investors, educating and empowering them with the best-in-class tools and information to make better investment decisions.
Zero fees, who doesn't love that
As of now, there ain't any fees on WeBull platform. The fees that are chargeable are from the Government or Stocks Exchange.
US Market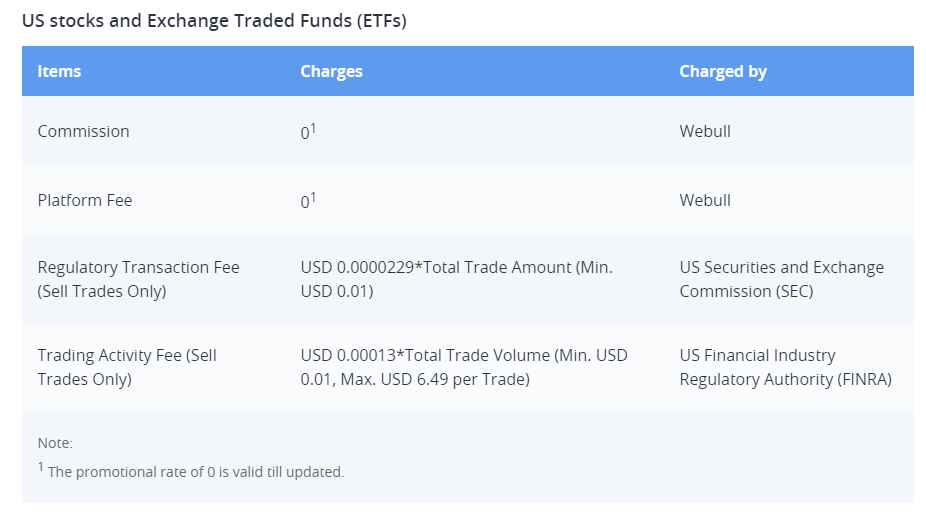 Similar to the US market but with more misc fees
HK Markets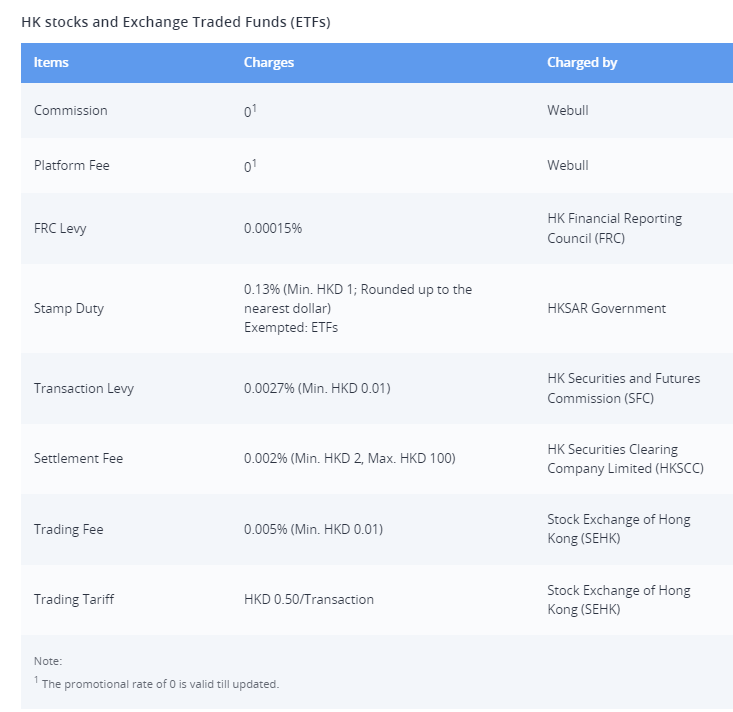 Summary
There are plenty of brokerages that offer similar features and pricing. However, if you do not have a WeBull account yet, this is a good time for you to sign up with my link and USD 150 with just 2 trades without a holding period.