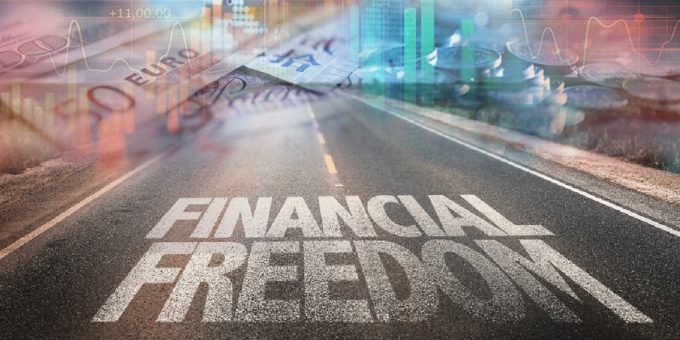 Background
I got some spare cash on hand and toying with the idea of buying shares with the fund and seeing what is my gain or loss monthly.
I will be depositing S$500 monthly and maybe more when I got more cash available on hand.
Will it be better than keeping it in SSB or savings account?
I shall use the funds once it is available in my IBKR account and not wait to buy. The reason is that I am trying to avoid timing the market as much as possible, similar to DCA but I will be buying multiple stocks.
Portfolio
The number of Fubo shares remains at 200 shares. The average price is $3.86
There is a sell put which will expire tonight. Most likely will be assigned and my shares holding will become 300 shares
My target still remains at 400-500 shares.
I will still continue to sell put-and-sell calls to collect premiums while building up my stocks. The purpose is to do the wheel strategy where I sell options to collect premiums.
This month I added 40 shares of QYLD. The average price is $17.23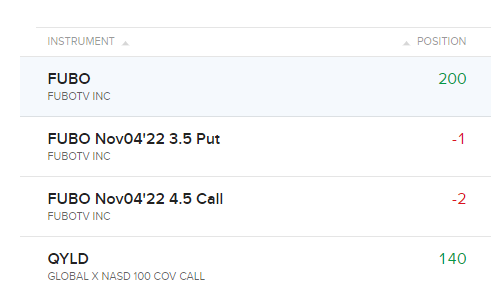 I will be adding more over the next few months, when funds are available from FUBO options, or when QYLD pays out dividends.
The Global X Nasdaq 100 Covered Call ETF (QYLD) follows a "covered call" or "buy-write" strategy, in which the Fund buys the stocks in the Nasdaq 100 Index and "writes" or "sells" corresponding call options on the same index.
The stock has been declaring dividends monthly and the yield is around 6-8% after taxes
I started doing options for the Fubo shares that I held, can't let the shares sit down there without any income.
To date, I collected USD $461.90 by selling options. This is around 11.98% of my capital yield.
| | | | |
| --- | --- | --- | --- |
| Month | 2022 | 2023 | 2024 |
| January | $0.00 | $0.00 | $0.00 |
| February | $0.00 | $0.00 | $0.00 |
| March | $0.00 | $0.00 | $0.00 |
| April | $0.00 | $0.00 | $0.00 |
| May | $47.82 | $0.00 | $0.00 |
| June | $45.60 | $0.00 | $0.00 |
| July | $70.89 | $0.00 | $0.00 |
| August | $94.65 | $0.00 | $0.00 |
| September | $152.53 | $0.00 | $0.00 |
| October | $15.73 | $0.00 | $0.00 |
| November | $34.68 | $0.00 | $0.00 |
| December | $0.00 | $0.00 | $0.00 |
| YTD Total | $411.49 | $0.00 | $0.00 |
For those that prefer to see it in the chart