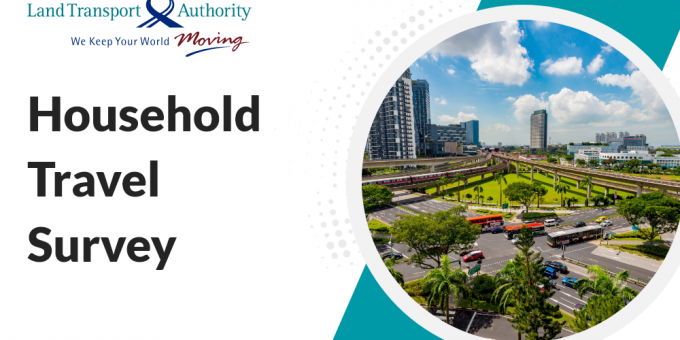 Typically online surveys are paying you less than a dollar for completing the survey.
Currently, LTA is giving $10 to do their survey.
You will redirect the landing page and the survey is available to those aged 18 and above, citizens of Singapore, Valid Phone Numbers (Must be SG Area) and Email Addresses.
The survey will be on transport and travel patterns. The whole survey will take about 15 minutes to complete.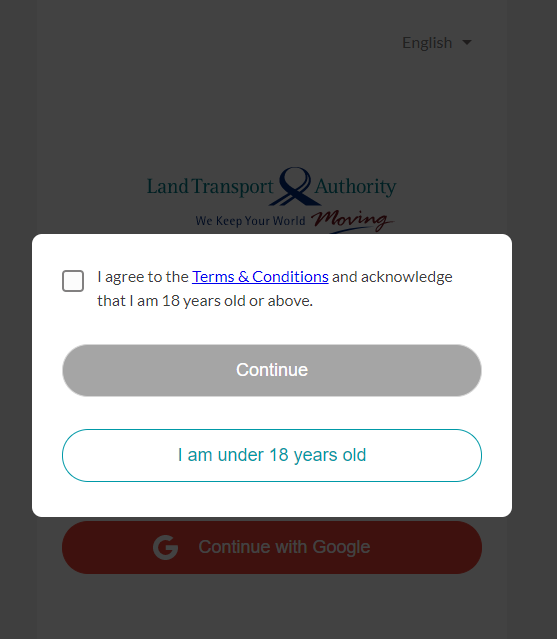 Once you confirm you are above 18 years old. The next screen will ask you to choose the method you wish to log in to. I am using Mobile as an example and you will need to enter your mobile number to get OTP.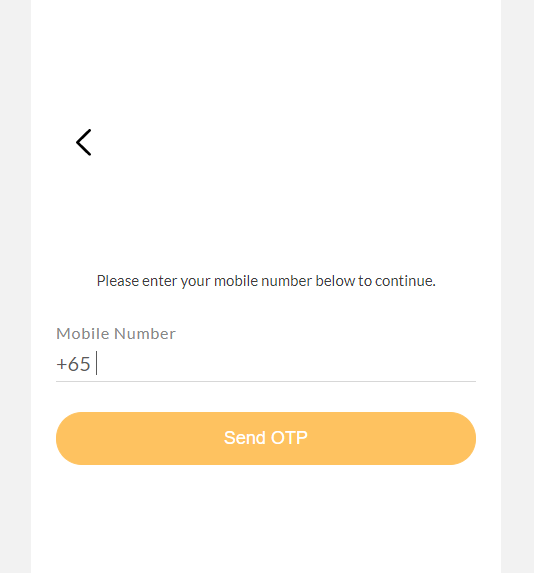 You have 30 seconds to enter your OTP sent to your mobile.
Enter your nickname to continue.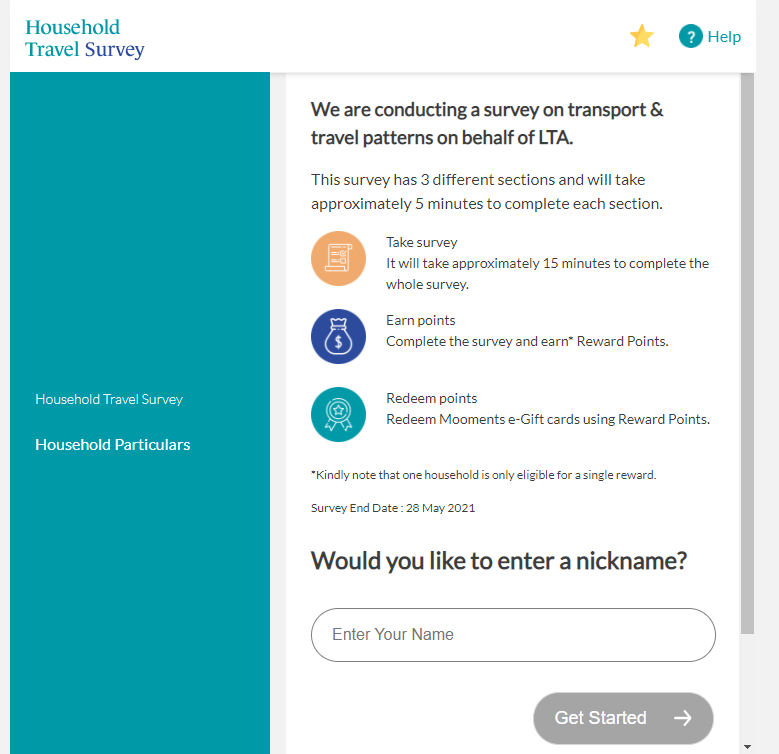 Choose your property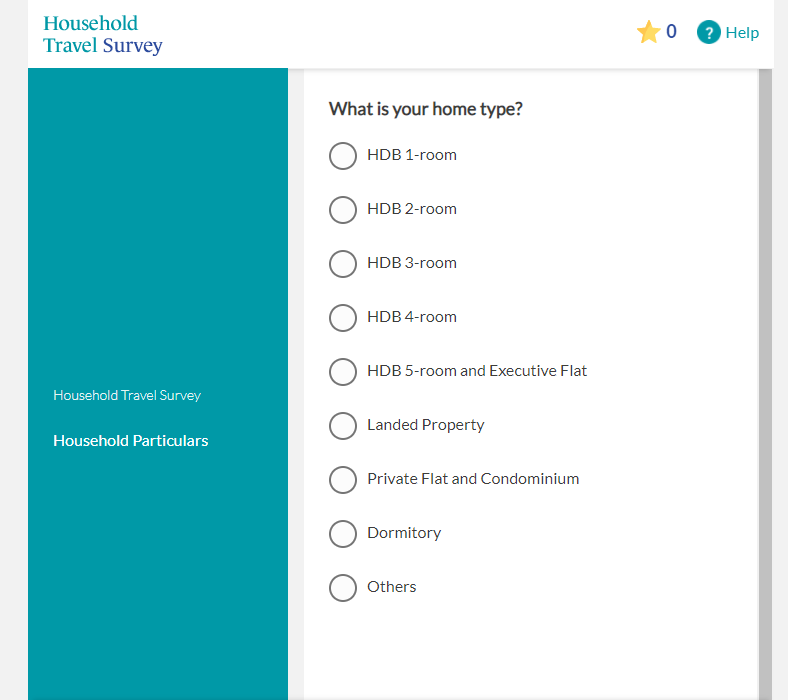 Continue to answer the questions. I will not do a page by page as it will get too long.
Once you complete the questions, you will gain 20 rewards points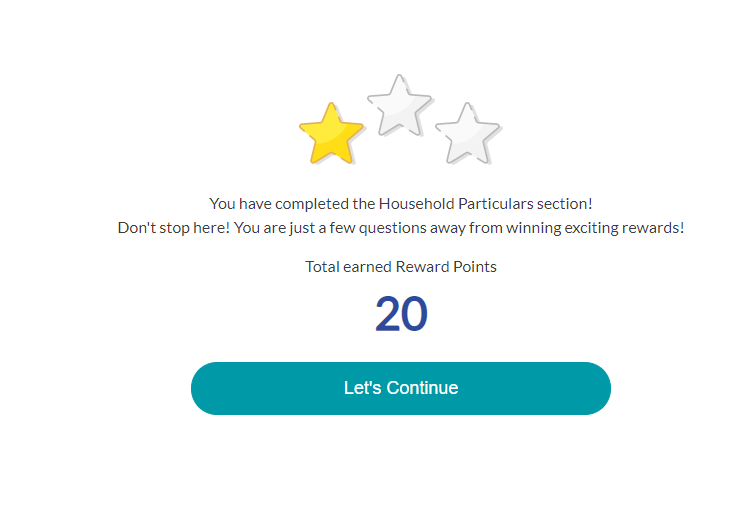 Continue to complete more questions and once complete you will have 50 reward points.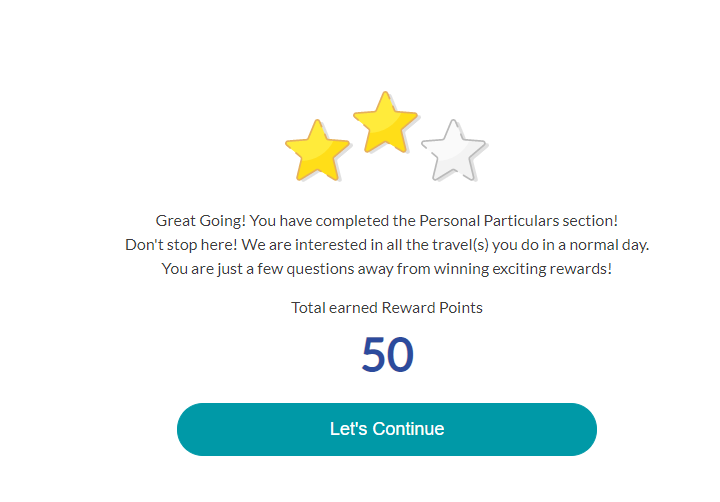 Congrats on completing the survey. LTA will check your submission and will complete it within 3 days.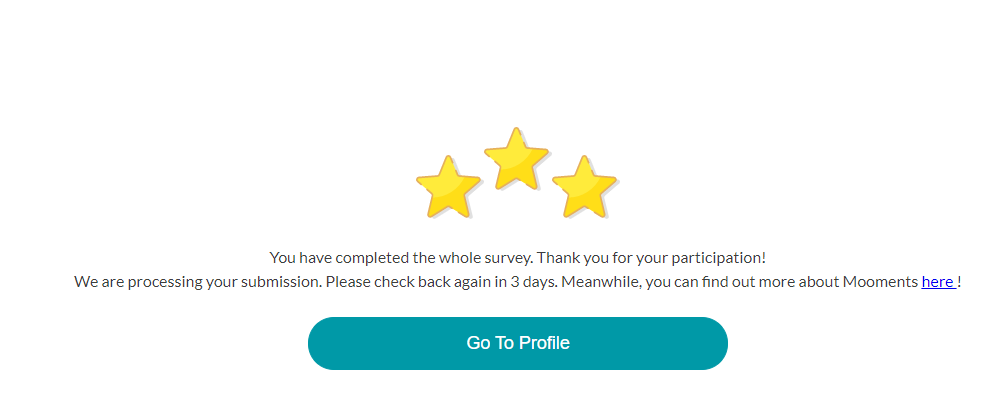 Summary
The whole survey took about 6 mins to complete and for the 6 mins, LTA gave me a $10 gift card. Definitely worth spending some time to complete it. The bad is one household will be able to do once so do share around and get more households to complete the survey and get $10.