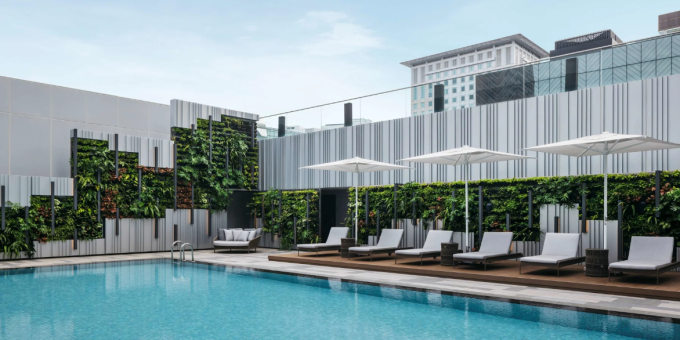 There are rumours that Hilton will have a lifeline for those who fail to requalify for their current status and are due to demote to Sliver on 1st April 2023. Yes, Hilton doesn't provide a soft landing for those members who don't requalify.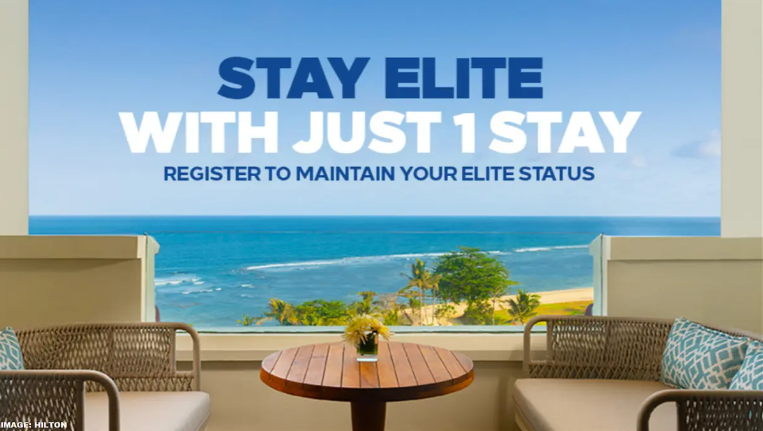 Great news came on 1st January, members can renew their current status regardless of their tier ie; Silver, Gold, or Diamond with just 1 stay before 31st March 2023.
You can access this offer on Hilton's website here (Diamond), here (Gold), and here (Silver).
Alternatively, you can scan the below QR code to register.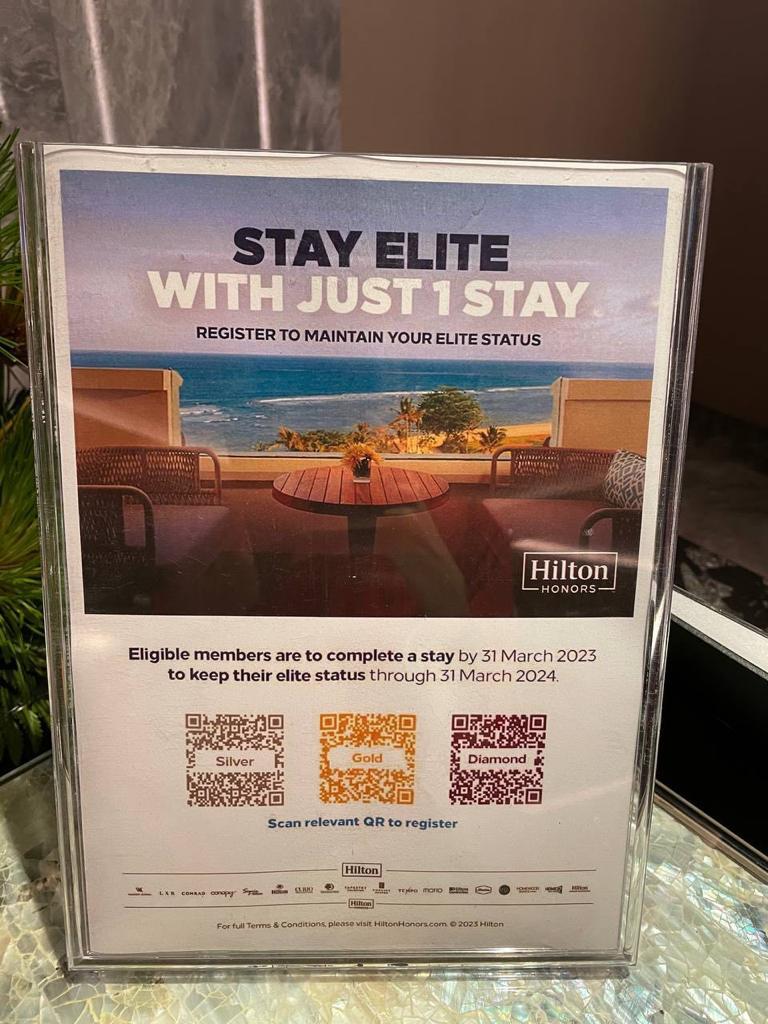 The offer was initially for residents of China but there have been reports that members of other countries have also received this offer.
Do not panic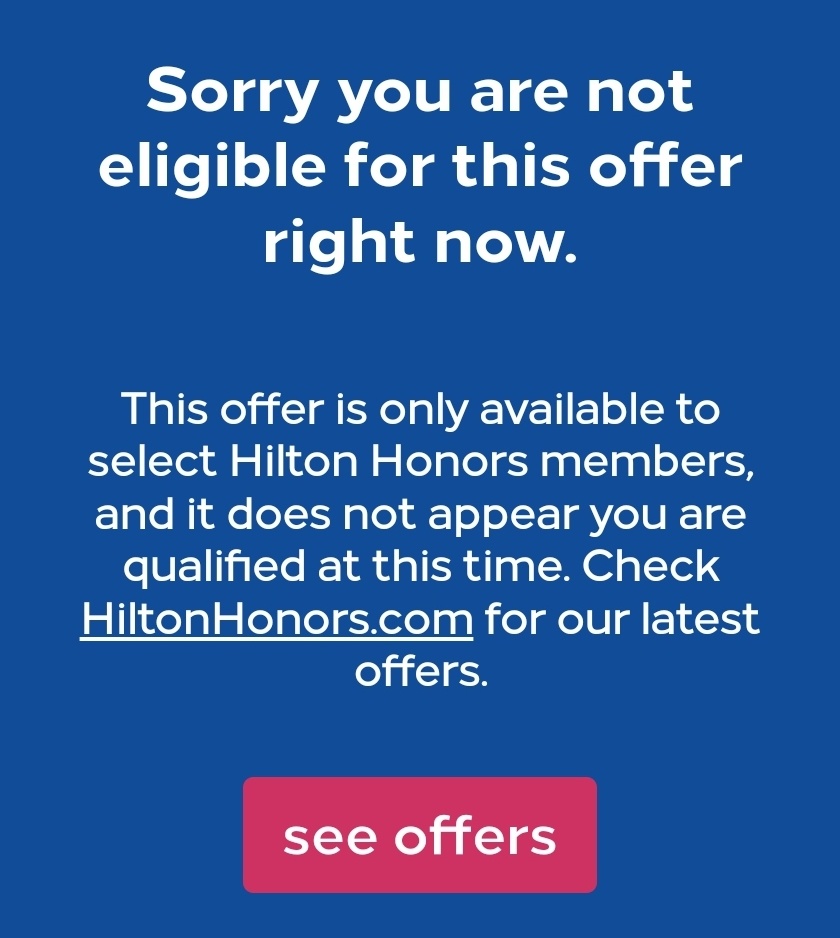 From my personal experience, when I try to register for this promotion, I have a message that says I am not eligible for this promotion.
However, I am able to see the offer appear on my active offers.

How useful is Hilton's status
Hilton's amazing status starts from the Gold status whereby they give 2 guests complimentary breakfast while Diamond status was given guaranteed Executive lounge access and not forgetting the generous upgrade to suites in Asia.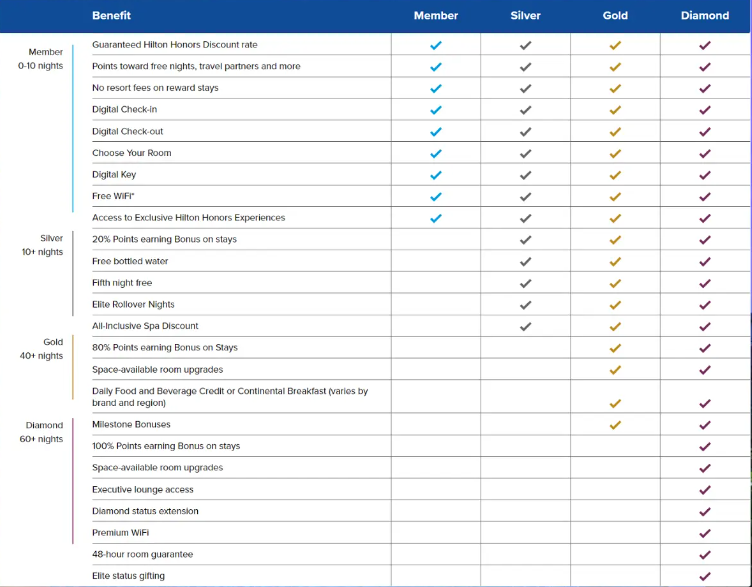 Summary
This is a very generous offer by Hilton. Members just need to complete 1 stay before 31st March 2023 and they can enjoy their current status for another year.