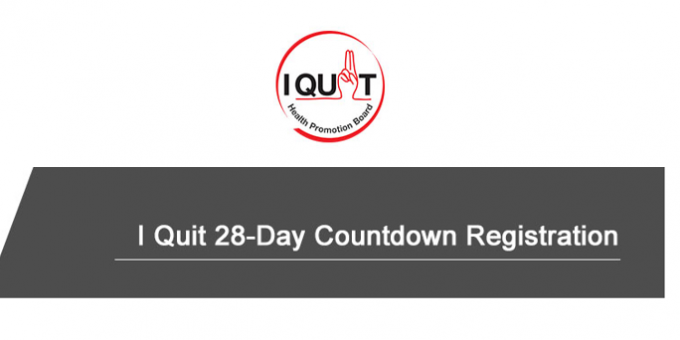 From now till 30 June 2021, Health Promotion Board is offering $100 eVoucher when you sign up for their I Quit Programme.
What is the I Quit Programme?
The I Quit Programme now provides even greater support on your journey to a smoke-free life. Sign up now and receive a customized quit journey, based on your lifestyle, habits and level of smoking dependence!
You will be able to choose your Personalised Quit Journeys from below options
28 days of sms
Quit line
Face to Face counselling
How are the $100 being payout
Complete the I Quit Programme, have your smoke-free status validated and redeem a HPB eVoucher worth $50 on the 28th day. Keep going and you'll also receive eVouchers worth $30 and $20 at the 3-month and 6-month marks respectively!

How to redeem your rewards
Step 1: Download the Healthy 365 app
Step 2: At each milestone of your I Quit journey, reply Quit Yes and validate your smoke-free status within one month by taking a verification test.
Step 3: Upon validation of your smoke-free status, your Quit Rewards will be issued into your Healthy 365 app e-wallet.
Once again, Protect your health and those around you. Quit smoking today!