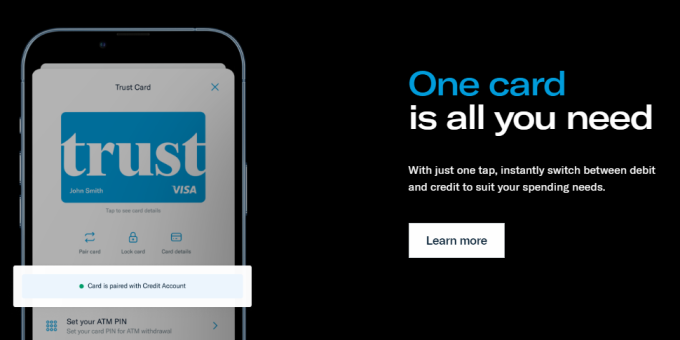 Trust is backed by a unique partnership between Standard Chartered, one of the world's most trusted banks with more than 160 years of experience in Singapore, and FairPrice Group, the nation's leading grocery retailer for almost 50 years.
They do not have any retail outlet and everything is done online. Standard Chartered owns 60% and 40% by NTUC Enterprise Arm.
Currently, Trust is offering 3 types of accounts.
Savings account
Credit card
Insurance
Download the Trust app from your app store and use my referral code RGDU5203 for $35 NTUC vouchers
You enjoy a fee-less saving account with Trust bank as what they marketed for their products.

You will be able to withdraw cash at Trust ATM located in Vivo city and alternatively, you can access your account at all Standard Chartered's ATM islandwide.
Saving Account
The saving account is giving up to 1.4% per annum, but let's see how it is calculated. Another exciting feature is the interest is calculated daily and this allows you to compound faster. However, although it is compounded daily, the interest will be paid out on the last day of the month.
You will get 1% p.a for the first $50,000 and 0.05% p.a for deposits above $50,000. Bonus interest of up to 0.4% will be given if you made 5 purchases with your Trust card within the month. Union members will get 0.4% while non-Union members will get 0.2% instead.

Credit Card
The Trust Credit card advertises that it gives up to 21% savings for Union members and 15% savings for non-Union members. But is it easy to achieve? Let's find out
Basically, you earn the below savings monthly
2.5% base rate
8.5% monthly bonus
0.22% other eligible spend
A simple excel calculation will show you the savings are not as what was advertised. For meeting 21% savings you will need to meet the spending requirement every month.
| | | | |
| --- | --- | --- | --- |
| | Spend | Savings | Saved Amount |
| FPG | $350.00 | 11.00% | $38.50 |
| Non FPG | $350.00 | 0.22% | $0.77 |
| Total | $700.00 | | $39.27 |
| Monthly Savings | | | 5.61% |
Insurance
You will be able to get family personal accident insurance for 50 cents per month and 2 months of free coverage when you apply for the Trust credit card.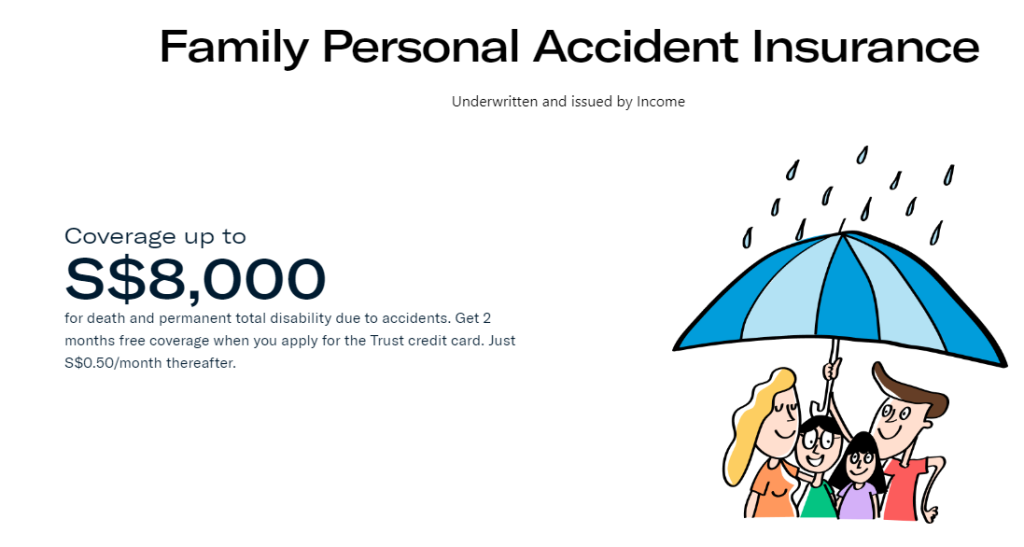 The insurance appears to be cheap at $0.50 per month and the coverage is up to $8,000. I am no insurance expert but for family coverage at this price, I think there is nothing much to complain about.
As a reminder, All union members who are below 65 years old are automatically covered against death and total & permanent disability (TPD) of up to S$40,000.
Summary
The signup gift is good and better to make hay while it shines. Saving account interest is also on the higher side compared to other banks and the requirement is much lesser, without salary and spending requirements. Insurance is cheap but has low coverage, doesn't harm to have additional coverage